What a journey it's been with pain – both with my dog Sigh who underwent a major hip surgery, as well as with the herd. We haven't had many injuries in the herd, but we have had two major incidents that have helped ground my understanding of pain. One with Makah that you can read about here and the one with Jax which inspired this blog post.
It could not have been a better place for me to dive deeper into pain consciousness, as Jini has been such an incredible conversationalist and listener when I was going through my own process of seeing loved ones in pain.
I have a deeper understanding of the different kinds of pain, and where we hold it in our own bodies.
Recently, during my online course called Beyond Animal Communication, we explored pain, the different types of pain, where it comes from, and where in our body it manifests. It was surprising to me that the vast array of thoughts and belief systems that we hold can actually manifest into either a direct physical "body ache," a "disease," OR into an "accident" that creates pain in the body. We each hold pain in different areas based on our belief systems associated with our own experience of life.
In the study of Animal Communication, we learn to study everything about the animals: their life cycles, their food preferences, their rhythms, adaptive behaviors, and their specific skills, just to name a few. The more that we know about them, the more we understand them.
It is no different with getting know our pain intimately. When we know it, how we respond to it, or react to it, we are much more clear when pain shows up for us to communicate, to listen and be of service to ourselves.
When we know how we respond to our own pain, we know how to intelligently respond to another's pain. When we know our own pain, or injuries, and why they manifest in our lives, we can better be there in full presence to an animal's pain be it a physical pain/injury, OR an emotionally painful situation such as an animal in a cage at a zoo. Then, and only then, can we fully show up and be of service to THEM.
How can we hear them if we don't understand the bigger picture. How can we hear ourselves if we can't see and acknowledge  the bigger picture?
As Jini shared in her previous video, pain is a way that our body communicates with us, and it's our job to listen. But how do we listen clearly through old patterns and belief systems that keep us stuck in a loop of sabotaging doubts and prevent us from our greatest potential? There is absolutely NO difference when it comes to listening and speaking to your body and listening and speaking to and with an animal. If you want to listen to the animals, practice listening to your body.
A lovely friend from SoulFarm Sanctuary, who had just visited the herd and I, sent me a text when she went back to her farm. She, like me, had lived a long time with chronic body pain. She was in a meditation when her beautiful black mare named Raven appeared to her and led her to a Wise Man.
He said to her:
"When your thoughts no longer have pain in them, your body will no longer have pain in it."
I received this text message in the evening, and that night my dreams were full of a great unwinding of all the thoughts I have that have created pain in my body. What a gift!!
But then this sent me down a rabbit hole dissecting ALL the thoughts we have, over and over and over again, that create injury in our body.
I would observe myself having a thought and I would ask myself, is it a painful thought? And I realized that so many of my thoughts were indeed painful, even though they seemed completely innocent – they held the pattern of judgements, wants and needs, and not having. They held the pattern of doing, going, lists, concerns and worry. They held comparisons and belief systems that I carried, that I would actually prefer to change. Very few thoughts held the frequency of trust. Even though I walk this path of trusting, there are many levels and layers to trust.
Here is a quick exercise for you to try, to help with any pain you may be experiencing in your body.
As you read this, just in this moment, FEEL your body right now.
Feel your tensions…
feel your thoughts.
And now, with one breath, tell yourself that you trust yourself.
Tell yourself you trust your journey.
Tell yourself that you trust your body.
Now feel your body…
Is there a change?
Even if it's for a split second. This is the power of our minds. As Jini shared in the video, our minds will say anything to us to keep us "safe." It is simple intelligence that we need for survival – the reptilian brain. However, it will bring us out of trust, if we let it. This is the beautiful contrast of life herself.
And so, the work began and I started excavating at different depths. I was able to let go of body pain that I held for years. At least for a few days, but, as we are creatures of habit, I stopped watching my thoughts closely, and the pain returned, although not with such a vengeance.
I realized that I needed to not only have awareness in adjusting my physical posture minute by minute, I also had to adjust my mental posture… Oh the work!!!! No wonder yoga, stretching, running and dancing only helped me so much. Sure, it made me much happier in my body, but there was still that deep, aching, roving pain!!!
Here's a list of the different kinds of pain that I have been able to identify.
Emotional pain. I lost one of my loves, one of my first horses, my mare who taught me and grew with me for 17 years, to a barn fire. The healing that I have personally gone through in understanding the process of pain, our perceptions around suffering and insights, and explorations of a bigger picture has brought incredible people into my life, as well as opportunities to teach and share what I have learned. I have met people who have been brave enough to challenge their own belief systems and the projected belief systems of a world that has forgotten the extraordinary abilities and tools we have to heal ourselves and to help each other heal.
Mental pain. The never ending chatter in our minds that keep us small. Our inability to let go of old stories, old relationships, past experiences, and to forgive ourselves and others. Jini has a wonderful method in helping with these patterns called Lazer Tapping. She has helped me realize some deep mental thoughts that I was unable to see.
Physical pain. Disease, chronic pain, physical injury, accidents causing injury. This is our body's final shout out to us to pay attention. When we ignore the other subtle warnings, such as the thoughts and emotions, we will be met by the obvious. This is your opportunity to go deep into your body and begin a very honest and intimate communication with yourself.
Spiritual Pain. This is often a deep ache within that feels like a loneliness or a longing for home. It is a clue for you to develop a deeper relationship with yourself and Nature. To allow yourself the full experience of what it means to be human, as you bravely invite into your being every single sensation that we are gifted here on this earth.
The teachings from the animals
Sigh, my dog.
Sigh and I had been in a dialogue about hip surgery for a long time – at least 3 years. I knew both his hips were getting worse, but our main concern was the hip of his right leg, that he broke at 3 months old. He is now 8 years old. I assisted in his surgery when he severed his femur from falling off a roof – when we were living in Mexico 7 years ago. I was able to see what kind of damage was done. He had  obliterated his femur. We screwed his bones together, but my intuition knew this would cause issues later; I just didn't know how it would manifest. I didn't know the incredible gift he was sharing with me as he taught me a whole other level of discernment of my projections, and how to hear his true voice through the process of his injury.
Just recently, he took matters in his own paws and let me know that he could not wait any longer for his hip to be changed/fixed.
It was a long time feeling into to him, waiting, doubting my intuition, doubting the time, until he finally made it clear that it is time. NOW. Somehow, he managed to find and consume some cannabis at the horse pasture, which resulted in me rushing him straight to an emergency clinic. Funnily enough, the vet on duty specialized in this kind of surgery. Within a week, he was getting a femoral head removal. We are now in the middle of his rehabilitation.
I trusted him and he knew it. When they know we are listening, they will share more with us.
If I did not have a clear understanding of pain, I would not have been able to hear him because my emotions would have gotten in the way. Now I know when he asks for pain medication, and when he doesn't want it. It is SO clear!! I know when he just needs to be seen and heard. When he just needs me to sit with him, not coddling him or even touching him. Just simply being witness to his journey with no agenda of my own.  I know when he is wanting a massage, or a Bowen Therapy session, or a BodyTalk session. With an understanding and a knowing that he is in communication with his own body, and trusting his body to show me what it needs.
Jax, the Wizard horse.

Each and every time we have a pain experience that we are in tune with, we are shown a deeper and more whole way of seeing this world. It gives us a new perspective to enjoy, and Jax the wizard shared another beautiful gift of a deepening of trust into the intelligence of our own body and it's extraordinary abilities.
The video below has a bit of our story. What I don't go into here was the detail of interchange I witnessed in the communication between Ken and Jax. Of how much I was able to see in a split second, and with that, the three of us were involved in a healing where all three of us saw and felt exactly what was needed to create a change in the matrix. The three of us working as pure observers, with no agenda attached, with each of us bringing the exact frequency needed to collectively shift a disorganized bundle of energy (Jax's injury). Ken was communicating with Jax in his own ability to acknowledge and feel and relate to injury as a man, as the masculine aspect, and I was able to see and observe and hold and relate as the feminine. And because we were both so open, it allowed for this extraordinary space of healing within the laws of physics and observation.
I still don't know exactly how to describe what I felt in that instant of healing, but I do know that I was able to see a miracle take place, by the simple act of observing.
Jax still needed to go through his process by which we all supported. I continued to clean his wound and communicate and show up for him everyday until he no longer needed me to be a listener and co-observer of change. There is no evidence of any cut now. There is not even a scar that is visible to our eye. Truly incredible.
When we develop this heightened awareness and tune into our own ability to listen, we will find stories that lay sleeping in the pages of our lives. Stories and clues for us that the universe has left a trail of cookie crumbs to courageously follow, as our greatest potential to heal ourselves is revealed.
I have many opportunities to share these teachings with you in a variety of ways. If you would like to learn about Animal Communication and what it takes to show up for your pets, join my 6 week on-line Beyond Animal Communication course where we explore in depth aspects of our psyche and belief systems that keep us dis-connected from our animals.
I also have a 3 day Linking Awareness Journey course in Arizona with horses in November where we explore Animal Communication in depth. You will be shown tools to take with you to forever to use with Nature and your animals at home. And one-on-one sessions to help you listen to what your animal is trying to tell you, as well as helping you to help them move through any health or behavioral issue.
Diving Into Pain Consciousness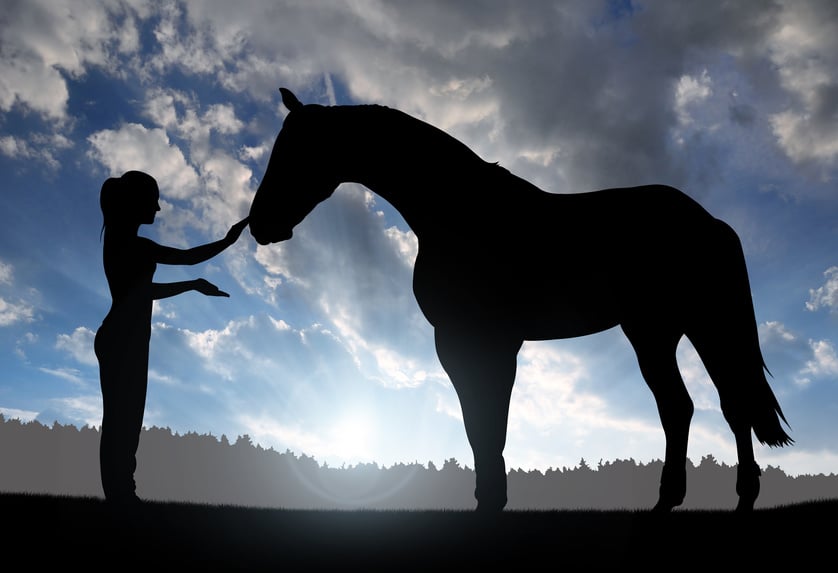 Special stories and experiences from fellow horse listeners