Flashback to when I had all 11 horses in the Singing Horse Herd together on 30 acres in Langley! The wildies were still pretty nervous and would not go across the creek unless I was there. I would call them to invite them to come to the back pastures with me, and sometimes they would come, and sometimes not.
There's a lot of coyotes that live back there, and the occasional cougar that passes through. But the pastures (due to the dense trees and blackberry bushes) are narrow and rectangular-shaped, so the pastures feel kind of like a chute.
On this day, all 11 followed us back, but they didn't stay very long! Güliz was filming (and keeping her dog Sigh safe) and I was snapping photos on my Nikon – enjoy…
p.s. I'm working on a new Workshop for y'all. It's the second in the DIG DEEP series. The first workshop is for people who've dissociated from their body; either from abuse, trauma, or illness. We work with the horses to give people solid tools to come back into their beautiful, precious physical body. And also improve their ability to connect and listen to their body.
The second workshop (hope to have it ready by next week) is a 6-part video series with the Singing Horse Herd on how to access your fierce feminine; that part of you (whether you're male or female) that is able to hold calm, safe, strong boundaries. Most of us are not very good at this! But the horses are masters and they share their wisdom as we walk through a process of reclaiming parts of ourselves – especially our exiled or unhealthy expressions of anger. Building your confidence and self-esteem, and working with your energetic body to get bigger. It's an amazing process and I look forward to sharing it with you!
Foray to the Wild & Scary Back Pasture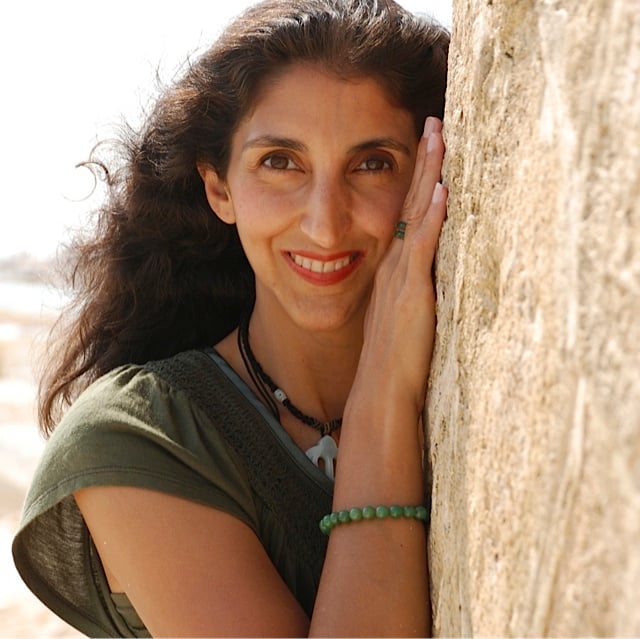 Jini Patel Thompson is a natural health writer and Lazer Tapping instructor. She began riding at age 2 in Kenya, and got her first horse at age 8 in Alberta, and so continues a life-long journey and love affair with these amazing creatures.