Our lovely Güliz Ünlü has just released a free 10 minute guided meditation to initiate connection with your beloved pet. In this gentle journey, she guides you to another level of potential for a deep and open line of listening between you and your beloved sentient being we call animal. Animal communication begins here.
I'll share with you my experience as I did this meditation – but first, go do it with one of your animals, so my experience doesn't influence yours. Then come back here and let's share what happened…
*
*
*
*
*
*
Okay, so I would LOVE to hear what you experienced in the Comments section below (upload a pic of your animal if you like) and here's what happened for me and my cat Marbles. We were both in my office and Marbles was sitting on the chair next to me, enjoying the heat dish I had turned on earlier. She was on her chair and I was on my chair, about 2 feet apart and facing her.
It was really interesting, because as soon as Güliz led me into the heart space, I realized I had been neglecting my heart – and it needed a solid infusion of love and prana from me! So I did that at the same time as following the instructions.
My green heart color started out apple green, but then it changed to match the green color of Marbles' eyes. As the meditation progressed, her purring got louder. Towards the end, she closed her eyes and then curled up into a circle as her sister Stitch joined us in spirit and Stitch's energy whirled around us in a circle.
After the meditation ended, Marbles went into a deep sleep for 45 minutes – which is very unusual for her since evening is her busy/active time of day (she often hunts or tears around the house at night). It was a lovely experience, flow of energy, and healing exchange for both of us. Thank you Güliz!
The following day Marbles seemed more self-assured and she went up to my daughter's room and hung out all evening with her and our dog Kumba. She even slept in my daughter's bed with no concern for Kumba close by her. She has never done this before and has always been somewhat wary of Kumba if he's in close proximity or an enclosed space.
I've been communicating with Marbles her whole life, but I've never focused on joining her in meditative state, or intentionally sending/sharing heart space energy with her. This seems to be have been a profound, perhaps somewhat transformational experience for her. So interesting!
Guided Meditation to Connect with your Horse, Dog, Cat or Pet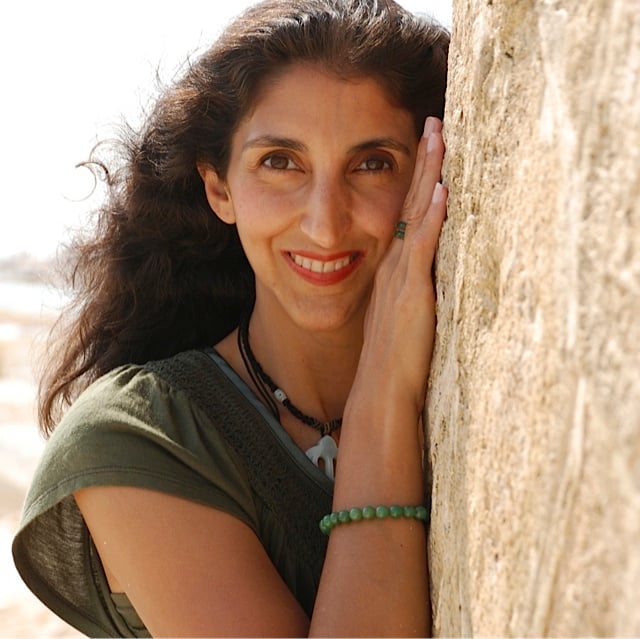 Jini Patel Thompson is a natural health writer and Lazer Tapping instructor. She began riding at age 2 in Kenya, and got her first horse at age 8 in Alberta, and so continues a life-long journey and love affair with these amazing creatures.