Kenneth Berentzen is a friend of mine from Norway, currently doing a kind of work/stay exploration of Canada. He's come out to visit with my horses (and help with some of the vigorous work!) a few times. I noticed the boys (Jax, Juno & Montaro) particularly enjoy him and will often seek him out. But I had no idea Ken was putting together a video about his experiences!
I think it's a beautiful story – Ken's open, vulnerable, honest experience is a great illustration of HOW you can use your energy to change a relationship dynamic, or your experience of a person (or situation), or someone's negative response to you:


I taught Ken this same As Above, So Below technique that my horse Montaro taught me: you bring energy in the top of your head from the Divine, and bring energy up from the earth and swirl them together in your center. Open your heart – front and back – and send out OM, or Love. That's it. Very simple, but oh so powerful!

And yes, it does take a bit of practice to be able to do all these different things together. So you may want to start with just one piece at a time. Until you can flow them all together, simultaneously.
Horse Teaches a Man how to Change his Energy – A Personal Story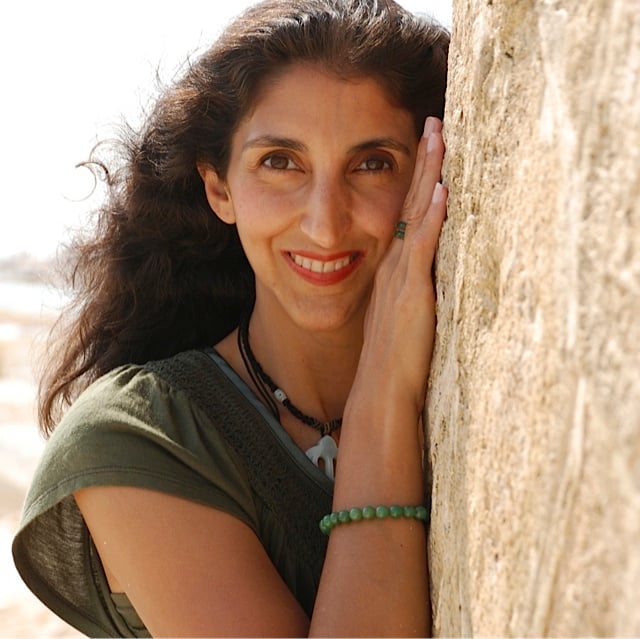 Jini Patel Thompson is a natural health writer and Lazer Tapping instructor. She began riding at age 2 in Kenya, and got her first horse at age 8 in Alberta, and so continues a life-long journey and love affair with these amazing creatures.