In this video, you'll see yet another example of how what we think is happening in or with our bodies may not be what is actually happening. We use practices like meditation and yoga to help us go deeper into our bodies, but there's nothing like the energetic mirror of a horse to reflect back to us the real story our body is telling.
Although I was nervous about having a whole group of horse newbies out with my young, lively herd, I also felt compelled to create and offer this space for connection and exploration. Enjoy the video and see what happens when the horses decide there is something far more important than meditating that needs to happen…
The full story of how Montaro taught me the As Above, So Below energy technique in the vid, can be read here.
Thanks to my brave friend Katie Hess (founder of Lotus Wei flower essences) and her crew for opening to this powerful experience. One thing you should know, is that Lisa Reinhardt – whose sweater Montaro nipped, and who spoke about the experience of practicing As Above, So Below at the end of the video – spent 11 years meditating with the monks in the Himalayas. She is no newbie to meditating! And I'm sure she will continue to experiment and play with this technique as I have; discovering its breadth of power and applications in various circumstances.
It was so wondrous and special for all of us when Audelina came into the middle of the circle, and Juno joined her there to nurse (at 2:07 minutes in the video).
My friend Güliz Ünlü was already holding regular Sitting With Horses meditations at her place, so it was great to have her come and lead the meditation; which left me free to take photos. Luckily, fellow Horse Listener Kera Willis happened to be hanging out with Güliz on that day, so she came along too – and as you can see, we needed her gentle, respectful guidance to move the young ones along when they got a bit too nippy with the participants.
These horses! They just keep taking me deeper and deeper down the rabbit hole. And I'm so thankful to have things like video and the Internet so I can share these experiences with our wonderful community of Horse Listeners here 🙂
Meditation Circle with Horses Gets Jiggidy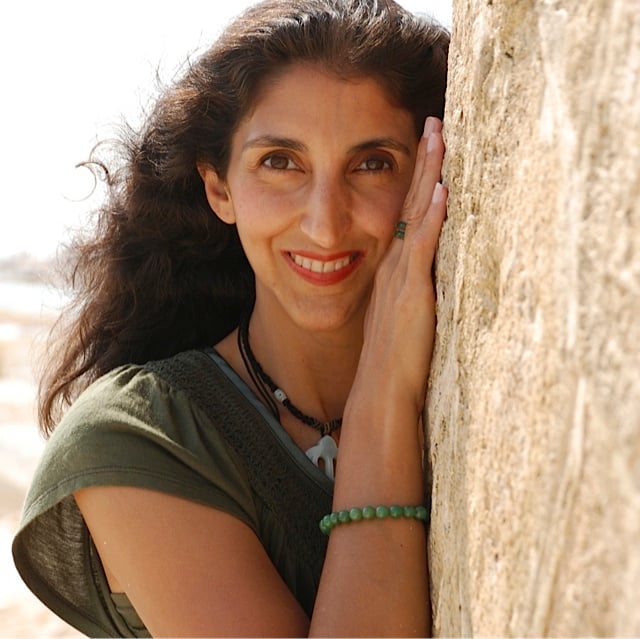 Jini Patel Thompson is a natural health writer and Lazer Tapping instructor. She began riding at age 2 in Kenya, and got her first horse at age 8 in Alberta, and so continues a life-long journey and love affair with these amazing creatures.