We are happy to be able to offer private sessions for you with the Singing Horse herd a few times a year!
Sessions take place via Zoom, and the next opportunity is July 4th, 5th, 6th, 2020
This is your opportunity to experience a private session with the herd, facilitated by Güliz Ünlü, using BodyTalk therapy and Linking Awareness telepathic communication (animal communication).
"The roaring laughing was really cool as was the feeling that I'd known Güliz forever lol. Her insights about unwanted energy around me and my herd and letting go were absolutely invaluable as was her intervention in moving it on. It was a really lovely experience ❤️" – DM, Ireland
Who would benefit from a session with the herd?
Perhaps you or your horse has a stubborn or puzzling health condition you've been unable to unravel.
Perhaps you're faced with a big decision and not sure which path to follow.
Perhaps you'd like to connect deeper with your horse (or dog, cat, etc) – to experience what that's like.
Or maybe you're just open to anything that wants to come through for you – either from your own body, your horse, or the Singing Horse herd.
Maybe you're struggling with a relationship and you'd love some clarity or insight.
Perhaps you'd like to connect with the herd to jump-start your own intuitive abilities – their energy is a powerful catalyst for deep connection or transformation.
You can come via Zoom, to work with this amazing herd of medicine horses. Sometimes a specific horse wants to work with you, sometimes a number of them.
"Just had my session with Güliz Ünlü… Mind blown, grateful, inspired, relieved, profound… it was just WOW… really if you were contemplating having an interaction/animal communication session with her… All I can say is you really really should! So much discovery and depth! Loved every second of it! THANK YOU GULIZ and the herd and Jini for facilitating all the connections! " – MM, California
PRIVATE ZOOM SESSION – 1.5 HOURS
A zoom session is like a digital version of Equine-assisted therapy or healing, and it is just as powerful. Güliz has done over 25 private Zoom sessions with this magical herd and they continue to blow people away with their wisdom and magic. All you need is a cellphone, iPad, or computer. Complimentary audio and video recording of your session is included.
"I had my session last night (I'm 10 hours ahead of Pacific Time) and went to sleep with my whole body buzzing. Woke up this morning and it is still buzzing. Don't really have the words to describe it all! Was so incredibly amazing to be live with the beautiful herd. So THANK YOU Güliz!! I am so so grateful. It was wonderful. No words just yet…" – KD, South Africa
Güliz Says…
"In private sessions I bring my entire toolkit of skills, but I tune into your specific animal or situation and we range freely between different modalities – according to what your animal (or your body) needs or is asking for. Sometimes the session will be just about the animal, but sometimes the root of their issue lies with their environment, or herd dynamic, or something else happening in the home, or their relationship with you. That is why I show up with all my skills ready to go, but I am always in service to the greater wisdom of the individual animal.
I am certified in Animal Communication with Linking Awareness, but Inter-Cellular Communication is the term I prefer to use. It's an evolution from the head space communication, into heart space intelligence.
Why is it that we often treat the symptoms of illness, rather than getting to the heart of the matter and uncovering the root of the dysfunction?
How do we communicate with the body on a cellular level to uncover imbalances? Furthermore, what can our body's cells tell us?
We know that bodies, under ideal circumstances, contain the innate wisdom to function perfectly – how do we tap into this miracle of biological design to remove the blockages in cellular function and communication? How do we become whole again, emotionally, physically, and mentally?
BodyTalk is a language of health care where the innate wisdom of the animal or human gets to direct the session into areas of conflict within the mind using kinesiology testing. By revealing the conflict in the mind and reminding the bodymind complex to "wake-up", we can release and reverse old unhealthy patterns and embrace a new alignment within ourselves. By resolving the conflict on the appropriate level (mind, body, spirit) it will effect ALL systems of the body resulting in balance of hormones, organs and all other body parts and systems.
Why BodyTalk with animals?
Have you ever noticed how many pets resemble their guardians in one way or another? Through extensive case studies, it became evident that this "mirroring" was not accidental, or coincidental. Our animals can guide us through deep inner work, as they know us better than most of us know ourselves. Often times, our animals own emotional, mental or physical manifestation of pain is directly related to our own turmoil inside. When a client comes to me to help their pet, often times, I end up working with both.
Through BodyTalk and Inter-Cellular (Animal) Communication, we have an extraordinary opportunity to shift the direction of our own sub-conscious belief systems that hold us in our life patterns. These beliefs or patterns can make growth towards our highest potential seem impossible. We can self-help and self-talk, but until we address the core issues (that through our pets we can access), often we find ourselves chasing our tails, exhausted, frustrated, and dis-eased.
BOOK NOW – Only 6 spots available
Private Sessions with the Singing Horse Herd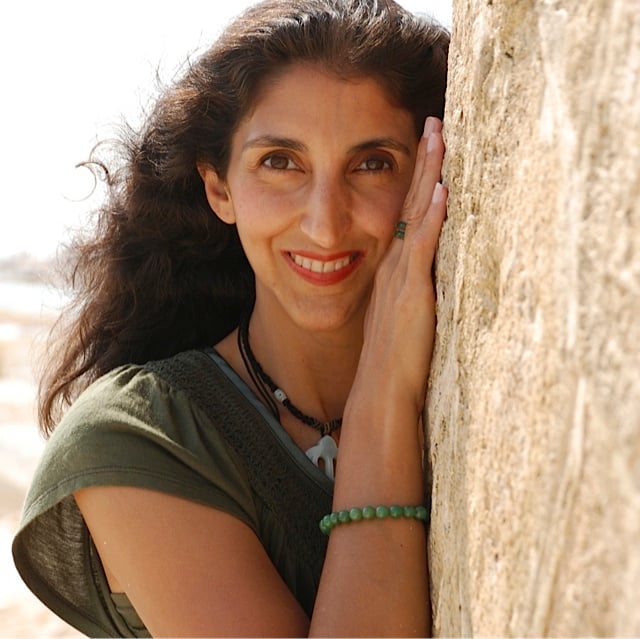 Jini Patel Thompson is a natural health writer and Lazer Tapping instructor. She began riding at age 2 in Kenya, and got her first horse at age 8 in Alberta, and so continues a life-long journey and love affair with these amazing creatures.