The back pastures can be a scary place for the horses because a lot of coyotes live back there. And at this point, the far back hasn't been fenced yet.
I'm asking the horses to trust me, and come with me to play and explore back there. How am I asking? I'm using my voice, body language, and sending them pictures of what I have in mind (telepathy). The horses are unhaltered and entirely at liberty – what will they choose to do?
And then when things don't go as planned, how do Güliz and I respond?
Why do I enjoy this kind of adventure with the horses? Why do I find it so interesting and fun?
I find that when horses are allowed their full, unfiltered expression and autonomy, I learn so much more about how they think and feel. I also learn about the uniqueness of each horse's personality. So many books and trainers talk about "the horse" as if they were one, uniform being easily understood and dealt with using blanket concepts.
But I find, the more I listen to each individual horse, the more I realize how different and unique each of them are. Having 3 kids, I would never discuss parenting as "the children" because there are virtually no principles that apply to all 3 of my unique children – each of them have different likes, strengths, weaknesses, triggers, fears, etc. Why would it be different with other beings currently under my care?
I've also watched how the horses invite each other to head to the forest, or to the back pastures, or to another part of the field. No one pulls, tugs, or manipulates each other to go. They will simply walk off and use their body language – style of walking, turned head, gaze, energy – to invite others to follow. The back pastures seem to have a unique rule – that no one goes there without Montaro. Leadership seems to be extra important back there.
I've noticed recently that there is a bunch of new growth in the back pastures, yet the horses are not grazing it down. After inviting them to follow, Montaro came first and the rest then followed, but they were only back there for about 15 minutes when he galloped them all back. A thought sprang into my mind, wondering if he could be managing the pastures?? We had humans and dogs with us, so plenty of protection/distraction for coyotes… I will keep an eye on things and see what happens. Perhaps the reasons will become clear over time.
REAL Communication – Unhaltered Horses & Unfenced Land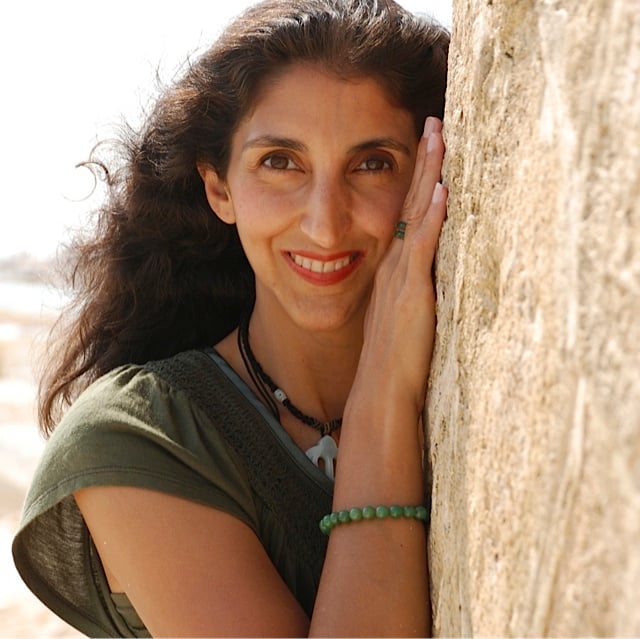 Jini Patel Thompson is a natural health writer and Lazer Tapping instructor. She began riding at age 2 in Kenya, and got her first horse at age 8 in Alberta, and so continues a life-long journey and love affair with these amazing creatures.