Güliz has been having some AMAZING sessions with you horse listeners lately – from the UK, Japan, Spain, USA, Canada. I think because y'all are already tuned in, working with your intuition, and listening – the Singing Horse herd is able to take things to a whole new level!
This video shows you what the herd's been up to lately (now that there's 8 instead of 11), how relationships are shifting or developing and how the wildies are able to come forward now that the big-energy-boyz are off on their Northern adventure.
We also share a short guided meditation from one of Guliz's live Zoom sessions with a client – where the herd leads her into the woods. It's a magical time and there's some really cool footage of Aude and Siyone playing together. Oh that makes my heart swoon.
The promotion we ran for a BodyTalk & Animal Communication Session with the Singing Horse Herd is now over. Massive THANK YOU to all of you who opened to greater insight and growth and thereby also helped the herd; because all session fees were donated to their feed and care.
A HUGE thank-you also to Güliz Ünlü who SO generously donated her time and shared her gifts.
The work of this herd is spreading far and wide – not just via the blog, but also on YouTube and Facebook. Here is a small selection of the emails, comments and posts I receive on an almost daily basis now – showing how much this herd is impacting people and opening their hearts and spirit:
FACEBOOK:

Doesn't it warm your heart and encourage your soul to read things like this?
And don't worry, Güliz will be offering opportunities to work with her and the Singing Horse herd in the future. If you'd like to be notified, just sign up here. Then we can also notify you first of any new, special promotions 🙂
Coming next week…
Speaking of sessions with the herd, one of our long-time horse listeners, Michelle Martin, has agreed to let me share her session with everyone! Michelle found it be such a magical, amazing experience that immediately after her session, she purchased another one and gifted it to the first person to respond on the LTYH Facebook private group. Honestly, could this community get any more amazing? Note: I am using all my will-power right now to not put a zillion exclamation points after every sentence in this paragraph…!!!!
Michelle offering to share her private session with Güliz, the Singing Horse herd and her own herd (all connected via Zoom with voice and video of all) is really the best way for you to get a glimpse of what this work can look and feel like.
It is not like equine-assisted therapy, where we're watching the horses and interpreting their behaviour. These sessions take place in a different zone and the horses are working primarily energetically/spiritually – with vibration, frequency and holding space for possibilities to emerge or shifts to occur.
How do you explain in words something that is a visceral + quantum + energetic experience that includes levels of transmission and layers of knowing for which we have no language? Yet.
It's best to just observe one, sink into what's happening and allow the experience to permeate the layers of your being. So that's coming next week and I'll leave you with one teaser… turkey vultures. About twenty of them.
This Work is Big – Herd Update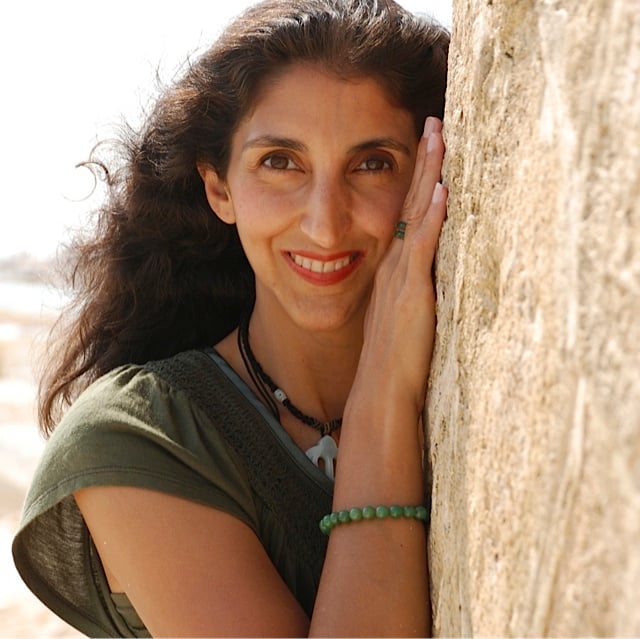 Jini Patel Thompson is a natural health writer and Lazer Tapping instructor. She began riding at age 2 in Kenya, and got her first horse at age 8 in Alberta, and so continues a life-long journey and love affair with these amazing creatures.