DIG DEEP WORKSHOP #1
~ Come Home To Your Body ~
Join the Singing Horse Herd for this powerful ONLINE VIDEO workshop experiencing what it's like to be IN your body.
Perhaps you've dissociated due to childhood abuse or trauma, PTSD, or perhaps because of an abusive relationship or life situation?
If you're questioning whether you're dissociated
If you're not sure whether you fully inhabit your body
If you suffer multiple health issues, or physical accidents
Or don't feel a deep love or connection to your physical body…
then this online workshop is for you!
"Love the filming in the barn with you girls just sitting there. I feel I could be there. Nothing fancy or set up. I love the natural being of you all. The horses are amazing. the meditation part was awesome and the points checklist are very helpful." – Paula S., New Mexico
COME HOME TO YOUR BODY
80-Minute Video Workshop +
Guided Meditation + Tapping Session


$67


$47
Allow Jini's herd of wild and semi-feral horses to show you where and how humans separate from their physical form and how we can safely move back inside our precious bodies. Facilitated by Jini Patel Thompson, Jenny Andrews and Güliz Ünlü, this beautiful workshop includes:
A HeartMath guided meditation with the herd
Messages from individual horses
A visceral experience of being with the herd as they show humans how to come back into right relationship with our body
An audio guided meditation giving you the experience of connecting with the wisdom and messages contained in your tissues and cells
An acupressure tapping session to help clear trauma and abuse from your mind/body
The workshop is divided into 3 parts – three separate videos – so you don't have to do the entire workshop in one go. Of course, many feel the immersion is most powerful, so listen to your gut! Part 3 is the Acupressure Tapping Session, and that can easily be done on another day.
You will also receive a Guided Meditation Audio to take you on a journey into the wisdom and messages of your physical body. You can do this audio anywhere, anytime. It's a valuable tool to have in your Medicine Bag.
Also included is an Action Points checklist to go along with this online video workshop. The checklist will guide you in how to turn the workshop teachings into your own practice. Easy action steps help you internalize what you just experienced/learned, and develop your new awareness.
"Last evening, I decided to do the Come Home to Your Body workshop. I have to admit that initially I felt very impatient with the talking between the three of you – "Come on, I want the communication with the horses!" However I decided to follow your message to listen and allow it to unfold. When you got to the part where I felt my heart, I was so aware of a tight metal band around my chest pressing down on my heart. Within a few seconds it began to soften and I could breathe freely, without forcing my lungs to fully expand!! Then the tears came to my eyes – ok, I started sobbing. Later I decided to go back and re-watch several parts, to allow myself to resonate with them. Thank You!! – a million, billion times! Definitely for all that you do for the horses, and for what you do for all the humans who want to learn to listen." – L.W., California
GUIDED MEDITATION – Place Your Consciousness Inside Your Body
An important part of this workshop is this guided audio meditation, where Jini Patel Thompson helps you connect deeply with your body. Jini will guide you through a process of placing your consciousness inside various parts of your body; to feel your emotions or receive images from your tissues and cells.
As Jini says… "The body IS the subconscious. The body is the densest part of the soul."
If a part of your body is in pain, or displaying a symptom you just can't seem to relieve, use this guided meditation to connect into the messages your subconscious is sending you via your body.
"I just did the guided meditation. Wow!!! wow!!!wow!!! I cannot really describe what happened. Just sitting there after like hypnotized, very tired, thirsty and feeling the energy flowing through my body. Incredible. I have not experienced something like this in my whole life! And I have practiced yoga and different types of meditation for a long time." – G.Z., Sweden
TAPPING SESSION – Release Trauma from Abuse & Injustice
Perhaps you were abused or victimized as a child? Or in a relationship?
If you feel a lot of injustice: why me, it's not fair, this should NOT have happened… then join me, Jini Patel Thompson, for this acupressure tapping session, and tap-along with me to shift this trauma!
It's very empowering when we release these buried emotions and judgments from our mind/body, and replace them with ideas or concepts that serve us better. Release the trauma from your mind/body/spirit and then open to new possibilities… insight, wisdom, compassion, empowering possibilities and new ways to view and make peace with what occurred.
What is Lazer Tapping?
Lazer Tapping, EFT, TFT, and other acupressure tapping methods work by stimulating the acupuncture meridian points on the body. Traditional Chinese Medicine (TCM) believes that energy (chi, ki, prana) flows through the body along energy pathways – similar to how blood flows along arteries. Now imagine this network of energy pathways is 3D; connecting every organ, bone, cell, tissue, atom, emotion, belief, spirit, and feeling, together into one grid.
The meridians are the pathways along this 3D grid or network. And all along the meridians are individual portal points; these are the acupressure tapping points. The acupressure meridians are the connection between the visible and the invisible.
Grand Master Xi-Hua Xu says, "Besides helping connect the body and mind, meridians link an individual's consciousness and subconsciousness. While connections occur at the physiological level, other critical linkages take place at an invisible or quantum level that today's technology cannot yet measure."
With Lazer Tapping, we laser-focus into individual issues, traumas, memories and beliefs, and access where they live, or are stored, in the physical body, as well as the emotional body. As we speak out loud, we engage the conscious mind and get our emotions flowing. We talk about our feelings or memories, while tapping on key points along the meridians, and this connects us into our energy body, our subconscious, and the traumas stored in the physical tissues and cells of the body.
Lazer Tapping is an integrated mind/body/spirit healing modality; healing, shift, release or transformation takes places across all levels of the self.
We invite you to join the Singing Horse Herd for this powerful workshop
experiencing what it's like to be IN your body.
This workshop is ideal for people who've suffered PTSD or abuse; anything that causes you to dissociate from your physical body. When we get overwhelmed with shocking events too painful to endure, our mind leaves our body for a while. Sometimes, this becomes the norm, and then we don't know how to get fully back inside our body. We are then cut off from the vast store of body wisdom, pleasure and intuitive communication, that we should be able to access. This workshop will help you to feel safer, and give you some tools to re-connect more deeply with your precious body.
COME HOME TO YOUR BODY
80-Minute Video Workshop +
Guided Meditation Audio + Tapping Session


$67


$47
---
*Receipt will say: LTYG Holistic Health Shoppe (my health business)
100% MONEY-BACK GUARANTEE: If, for any reason, you are not satisfied with this workshop, simply email us for full refund within 30 days of purchase.
In Ancient Greece the word Aleksikakos was used to describe the Healing Horse:
aleksi – take away, defend, help
kakos – evil, bad
The horse takes away that which is bad; it actively facilitates healing.
Jini's herd of horses is a powerful mix of 11 wild mustangs, semi-feral horses and 1 domestic horse. The reason she leaves the horses as wild and untouched as they wish, is because a fully empowered, embodied horse is a very potent healing facilitator.
YOUR WORKSHOP GUIDES
Jini Patel Thompson
Jini Patel Thompson is an internationally recognized expert on natural healing for digestive diseases. Her books on natural healing for digestive diseases are sold worldwide in over 80 countries. She is the founder of Lazer Tapping mind/body/soul healing technique and the owner/guardian of the 11 horses in the Singing Horse herd.
Nataschaa Chatterton
Nataschaa Chatterton has a Masters in Conflict Analysis and Management and has worked as a mediator, coach, facilitator and counselor. She has lived in rural Yukon for over ten years working with First Nations governments and communities. Nataschaa's work is founded on the beliefs of the value of all perspectives, the innate desire we each have to be accepted and that our history does not need to dictate our future. Her approach includes encouraging space for the wisdom and strengths of the group and the individual to surface, and for co-creation to occur.
Jenny Andrews
Jenny Andrews is an EFT therapist, medium and hypnotherapist – she is also trained in Matrix Reimprinting, family systems work, and has a degree in Herbal Medicine. She is co-instructor of Jini's Lazer Tapping course.
Güliz Ünlü
Güliz Ünlü is a Certified Animal Communicator and BodyTalk Practitioner. She describes her work as psychospiritual. It is an integrated approach taking into account the physical body, mind, emotions and spirit.
Dr. Juliet Ghodsian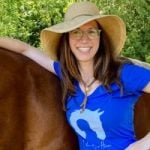 Dr. Juliet Ghodsian is a healing intuitive who practices pranic healing, EFT and Lazer Tapping, Craniosacral and breathwork. She is able to read your body for energy blockages and to see the underlying emotional or spiritual issue(s) that may be holding an illness in place – when you just can't seem to heal. She works with the herd to discern your patterns, practices, or beliefs that are sabotaging your ability to move forward in life, or to heal an emotional pattern or block.