When I first bought the Singing Horse Ranch, back in August 2021, the land had been terribly overgrazed by cattle for 15 years straight. The first thing the land asked of me was, "No more cows!!" So I gave up my opportunity for Farm Status (which means a huge hike in property taxes) and only had the horses on the land for this entire year. I let the forage grow up unhindered (shoulder height in some areas) and there was an explosion of "weeds" and "invasive plants" like thistle, burdock, hoary alyssum, lamb's-quarters, baby's breath, knapweed, tansy, etc.
But here's the thing about 'weeds' – they are often the plants with really long tap-roots, 12-14 feet long, so they will bring up the minerals from deep in the earth. These are the minerals that are missing from overgrazed soil. So are they 'weeds' or are they nature's medicine plants come to play a pivotal role in healing and restoring the land?
Luckily, having read Isabella Tree's fabulous book, Wilding, I already knew this regeneration process was not going to be easy. Being in a remote area I didn't think I'd have too much hassle from neighbors, since I only have 2 that border my property – but nope, I too had to deal with a neighbour upset at the prospect of weed seeds blowing onto his land.
But what surprised me the most, was the result of hundreds of burdock plants and their velcro seed heads' effect on my horses and dog! I'd only had the briefest encounter with burdock burrs when Cobra joined the herd from the wild rangeland (not far from the Singing Horse Ranch). Of course I couldn't touch Cobra at that time, but I noticed that towards winter, he rubbed them off on the grass and then I saw the other horses pulling them out with their teeth – et voila! No more burrs.
Well, when the burrs first began to attach to the horses at the ranch, my cousin Katrina and I spent an hour removing every single burr from Zorra's mane, tail and forelock. Five hours later, they were all back. Not even a day or two of grace, nope, five hours. And so the burdock dialogue began…
Message from Raven
As I read in the video:
"Raven magic is a powerful medicine that can give you the courage to enter the darkness of the void, which is the home of all that is not yet in form. The void is called the Great Mystery. Great Mystery existed before all other things came into being. Great Spirit lives inside the void and emerged from the Great Mystery. Raven is the messenger of the void.
If Raven appears, you are about to experience a change in consciousness. This may involve walking inside the Great Mystery on another path at the edge of time. It would portent a signal brought by the Raven that says, "You have earned the right to see and experience a little more of life's magic." Raven's color is the color of the void – the black void in space that holds all the energy of the creative source." (from Medicine Cards by Jamie Sams & David Carlson)
Raven sees beyond the here-and-now into the realms of magic, Nature Spirits and Angels. As creatures that consume the remains of other animals, they also carry the meaning of cleansing and can indicate that there might be something in your life that needs purging. Raven is also considered a provider and teacher; for example, in the Book of Kings, God sends a raven to feed the prophet Elijah, and in the story of Cane and Abel, raven is the one that instructs Abel on how to bury his brother.
Burdock Liver Cleanser
It will be interesting to see what happens when 17 cow/calf pairs (and 1 bull) arrive in the Spring – the number appropriate for the land now. Because many cows LOVE to eat young burdock. They are also delicious for humans to eat in Spring, when the roots are young, Ashley Adamant says:
"It's traditionally peeled, sliced thin and added to stir-fries. It's also pickled like daikon. My friend Colleen at Grow Forage Cook Ferment tosses it with olive oil and salt before roasting it on a pan. She doesn't even peel it!"
You can also eat the burdock stalk while it's still plump and before it dries out and becomes fibrous. According to Ashley, the inner stalk tastes almost exactly like artichoke.
But where burdock reigns supreme is as a liver cleanser; which then bolsters the kidneys and lymph. Milk thistle and burdock are the two top herbs you'll see in any liver cleansing tincture. Honestly, there's probably enough burdock on this ranch to provide an entire country with liver support! So who knows, maybe I will meet someone who wants to collaborate on a crop share to produce and sell burdock tincture. If you have any burdock in your fields, it is very easy to make a medicinal tincture of it. Ashley is a huge fan of burdock tincture as she used it to heal inflamed lymph nodes and a vicious sore throat:
"Burdock tincture and I have a special relationship. It's one of the first tinctures I tried where I actually saw the difference within hours of taking it. The results were dramatic, and I'd never before seen herbal medicine have such a dramatic impact so quickly."
I missed the window for all burdock eating and medicine-making this year, but I look forward to getting into it all in the Spring – lord knows I'll have enough!
Messages from Burdock (Burrs), Raven & The Herd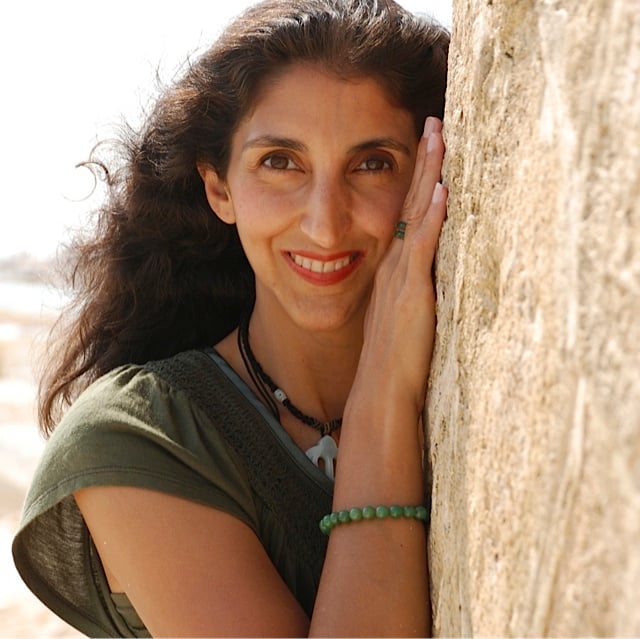 Jini Patel Thompson is a natural health writer and Lazer Tapping instructor. She began riding at age 2 in Kenya, and got her first horse at age 8 in Alberta, and so continues a life-long journey and love affair with these amazing creatures.