My domestic-born purebred Andalusian, Zorra, moved to the Singing Horse Ranch with us in August and I have to say, she's had as much difficulty adjusting as we have!
Zorra arrived at the ranch and I unloaded her into the field with the pole barn, where Montaro was convalescing (he's much better now – his full story is in the Apprenticeship Program). And she was absolutely thrilled to be back together with her first love.
I then watched to see what wanted to happen… what did Zorra want? What did the herd want? As I did with the original Mustang Herd Integration, all was guided by energy, intuition, and communication with the horses. It's been inspiring to watch Zorra's journey from timid and tentative (yes there are actually cougars, wolves and bears here – and the other day, a moose came down to the house area!) to a fully vibrant, confident horse…
And sorry it's taking me so long to get videos out to y'all! My eldest son, Oscar, and I have moved into the Ranch and the amount of work here to set up the systems and infrastructure before winter hits has been overwhelming.
Speaking of which, here's my hard-won secret for how to get out of overwhelm. You know, when you're so snowed under, scared, despairing, hopeless, that you can barely get out of bed and face the day? The secret is:
Make a list, in writing, of everything you need to do, big and small (Notes app on my iPhone works well for this, with checkboxes).
Each day, your only goal is to do just ONE thing on that list. Only one. Whichever one you feel is easiest. That's it.
Think of it this way, even if all you do is one item on your list per day, by the end of the month, you'll have done 30 tasks – which is awesome!
Try it and watch what happens to your energy and emotional state when you take the pressure off yourself 😉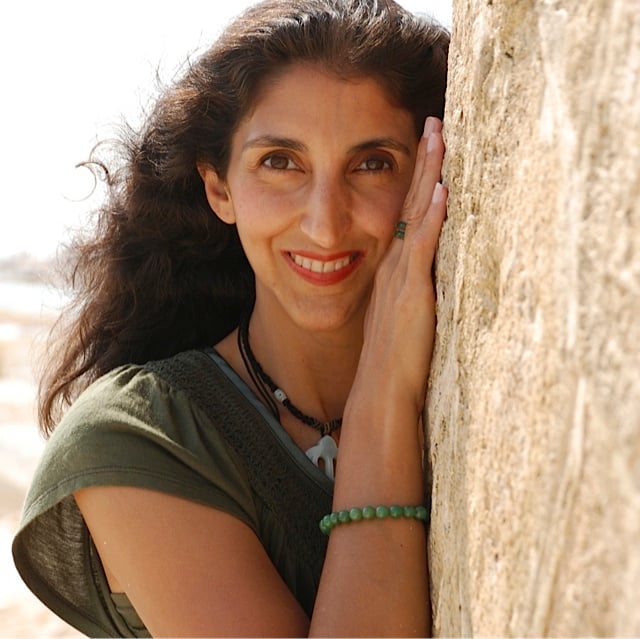 Jini Patel Thompson is a natural health writer and Lazer Tapping instructor. She began riding at age 2 in Kenya, and got her first horse at age 8 in Alberta, and so continues a life-long journey and love affair with these amazing creatures.