When we think about 'listening to our horse' or animal communication, many of us automatically think about telepathy. Receiving pictures, impressions, feelings, ideas, or entire thought packages from our horse. But we also need to remember how horses communicate with each other! They rarely just use telepathy alone, but rather, they utilize the entire spectrum of communication open to them.
So when you go out to connect with your horses, or to see where they're at, how they're doing – maybe one of them is injured or sick – practice paying attention to ALL the information in their world. Nothing can substitute for quality time simply observing everything you can perceive. Meandering along with them as they graze, doing a thorough exploration of their entire physical environment, noticing what all the other elements and creatures in their environment are up to, and so on.
Note: This means your phone is turned OFF or left in your car. Even the teens and youth who help out with the horses automatically put their phones in Airplane Mode when they're here – they all intuit that they cannot be fully present, nor receive the herd's gifts, if they are distracted by their phones beeping or vibrating.
This video is an example of me doing exactly that on this summer afternoon – notice all the important information I receive simply from observing all there is to be observed…
Listen To Your Horse – Energy, Body & Environment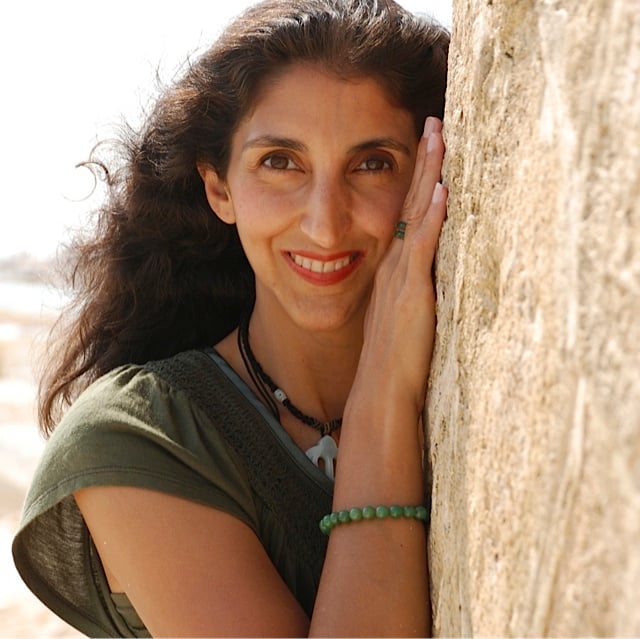 Jini Patel Thompson is a natural health writer and Lazer Tapping instructor. She began riding at age 2 in Kenya, and got her first horse at age 8 in Alberta, and so continues a life-long journey and love affair with these amazing creatures.