I'm sad to say, I did not compost my horse manure for 5 years because it just seemed too complicated to me. I had tried composting at home, read all about it, got a special composting unit sponsored by my city program, and… total fail. The whole "getting the right ratio/layers of brown and green" not to mention turning, aerating, moisture levels etc… aaaarghhh! Too complicated, too much work, and if I couldn't even compost food scraps, how was I going to succeed with 500 lbs of manure per day?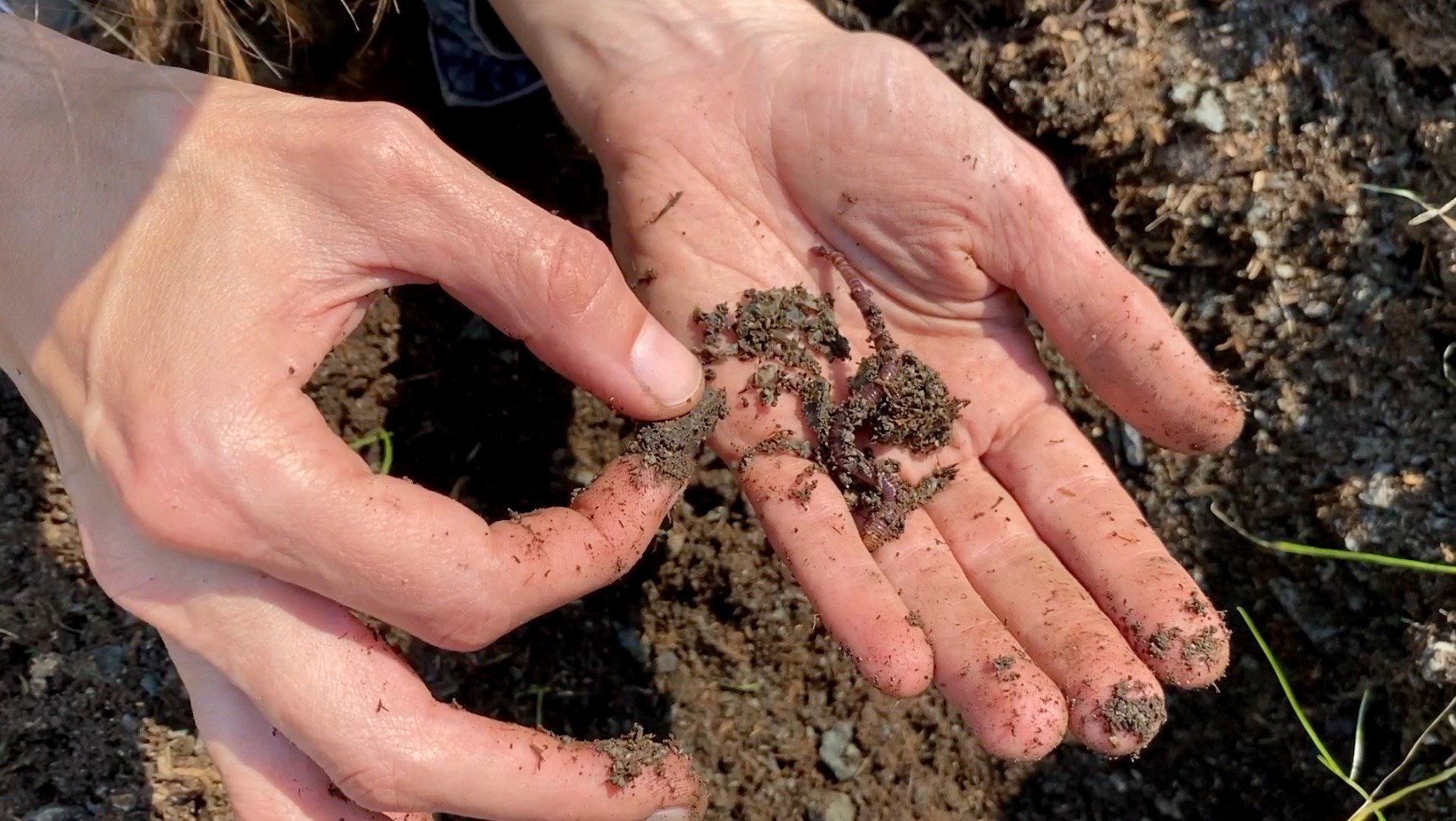 So I paid for a huge 20'x8'x4′ manure bin that I would fill every month, and then pay to have it carted off to a composting facility and returned to me empty. Horrendously expensive and time consuming – you have to keep 'shoveling up' the manure as you dump it in the bin. Unless you have a ramp down to a sunken spot for the bin (so you can dump from the sides into a sunken bin), you have to keep shoveling the manure, after dumping, up to the rim, so you get your money's worth from the $300 haul/compost fee each month. Then you also have to pay for monthly bin rental.
When I googled how to compost horse manure, or talked to people who were doing it, I heard the same advice about layering the manure with dry shavings, straw, or leaves. And that you also had to either turn the pile regularly (I know a woman who had 2 horses and would hand-turn her manure compost with a shovel!), or, use some kind of aeration method – like sinking vertical PVC pipes drilled with holes into your pile. Again, having already failed at composting a small garbage can worth of food scraps, I had no faith in being able to successfully compost tons of manure.
Until one day, my husband Ian came home from a trip to Mayne Island, where he had toured a lavender farm. The woman who owned the lavender farm, also had horses. She composted their manure so she could add rich soil yearly to her lavender fields. Ian told me that all she did was pile up the manure, put a tarp over it at the end of the summer, and leave it for a year. What???! Could it possibly be THAT EASY??
So I tested it. I had a tractor empty my manure pit and pile it over to the side, where I fenced it off using arena panels. I let the manure pile get rained on a couple of times in the Fall, and then I put tarps over it; secured with pallets to keep the wind from blowing the tarps off. THAT'S IT. That's all I did. 10 months later, I took the tarps off and voila! Perfectly composted manure/soil, teeming with healthy earthworms. I could.not.believe.it. See for yourself…
If you live somewhere you get a good cold winter, with lots of snow and a good hot summer – you don't need to compost manure because nature does it for you! I had horses in Alberta, Canada for a decade and my manure was already broken down into soil by the time summer rolled in. In a rainforest climate, it doesn't get cold, or hot enough to kill the worms/parasites in manure – so you need to use the heat of composting to do that job for you.
Likewise, if you're in Arizona or SoCal, you can spread your  manure out or leave it in the summer sun and it will be good to go – no worms after 3 weeks and poop dehydrated into tiny grass fibers. But, in those climates, if you wanted to turn your manure into soil, you would likely have to pile it, tarp it and keep it watered regularly to help the process by keeping it moist. However, it may also compost much faster with the tarp helping retain moisture, while increasing temperature, maybe you could have composted soil in only 3-4 months – test it and see!
If you've tried this – or have another super easy method – in hotter, drier climates, I'd love to hear all about it…
The Dead-Easy Simplest Way to Compost Horse Manure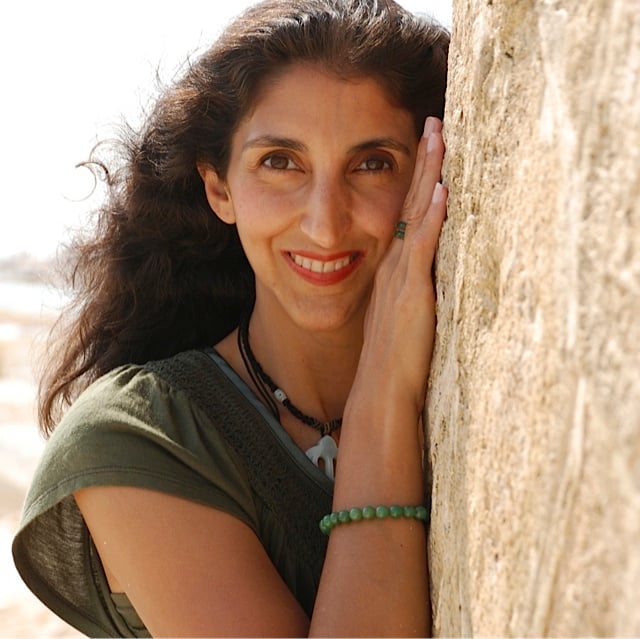 Jini Patel Thompson is a natural health writer and Lazer Tapping instructor. She began riding at age 2 in Kenya, and got her first horse at age 8 in Alberta, and so continues a life-long journey and love affair with these amazing creatures.