If you've been following Cobra's healing journey on the blog here (or on YouTube), you'll remember that Cobra lived wild on the range for the first seven years of his life, then he was captured and kept in a small pen. His owner began the process of training him to accept touch, wear a halter etc.
Then, without warning, and unbeknownst to his owner, he was castrated in the middle of the night by a drunk man. When his owner come out the next morning, he saw Cobra and the pen covered in blood.
As tears ran down his face, he opened the gate and let Cobra free again. You can read the full story of what happened next and how Cobra came to us in this post.
At the end of last summer, my husband Ian and I trailered Cobra out to the Singing Horse Ranch, to join Xadaa, Posa, Juno and Montaro. Six months later, Cobra has fully healed and completely transformed his trauma into empowerment and strength.
When he first got off the trailer, I watched him take in his surroundings – 160 acres of mountain wilderness – and transform back into a wild horse before my eyes. I thought that was it! He had reverted back to true, original self and would likely not want to have anything more to do with humans.
And he didn't. For about 5 months. But then, with absolutely no demands, requests, or assistance needed from humans, he chose, of his own free will, to come back into relationship.
It started with him coming up to greet me – just like he'd done before, by sniffing and mouthing the back of my hand. And then one day, he asked me to put diluted wild oregano oil on an open patch of insect bites on his chest that looked itchy and painful. He only needed two applications over 3 days and the area had healed with no more insect attacks (they loathe the smell/taste of wild oregano).
A few months after that, he came up to me and asked for scratches on his neck. That progressed over the weeks to scratches on his chest, face, belly and even the area around his sheath! The site of his initial trauma from humans.
He has since asked both males and females for occasional scratches and I once spent over half an hour scratching only him, down in the big pole barn, while the other horses were meditating. I filmed it, but then realized his Old Boy was descended the entire time, right at camera height! Here's a screenshot – but not suitable for YouTube I decided.
However, it's a good indicator of how thoroughly relaxed and trauma-free he is now at the touch of a human. And indeed, even asks for and enjoys scratches from time to time.
Cobra's Healing Journey
For those of you who missed the earlier videos/stories of Cobra's healing journey, here they are, starting from the beginning:
Part 1
Part 2
Part 3
Cobra's Healing Journey – The Conclusion – Part 4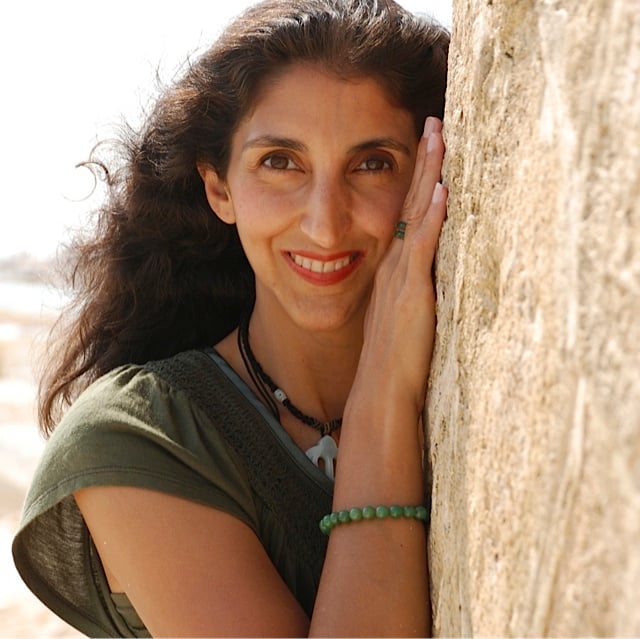 Jini Patel Thompson is a natural health writer and Lazer Tapping instructor. She began riding at age 2 in Kenya, and got her first horse at age 8 in Alberta, and so continues a life-long journey and love affair with these amazing creatures.