Join me for this far-ranging discussion with Oriane Lee Johnston, author of The Geography Of Belonging, as she journeys to Zimbabwe on the advice of a horse.
Oriane trained in Equine Guided Learning with Deborah Marshall on Vancouver Island, co-founder of EFW-Canada, who was one of Linda Kohanov's original Epona instructors. Later, Oriane brought Linda herself to Hollyhock for a workshop.
Oriane also offers Tarot readings for guidance on your life, projects, organizations, or relationships.
Our discussion ranges from horse guidance, to elephant encounters, to ancestral healing and cross-cultural relationship challenges. Oriane also asks me some questions about what's happening now at the Singing Horse Ranch and my plans for the land and horses in the future. Enjoy!
Show Notes
Oriane's site for tarot readings and her book, The Geography of Belonging
Spotify soundtrack for the book
Soft Foot Alliance (managing elephants and other wildlife co-existing with humans in Zimbabwe)
Horseback Safari in Zimbabwe
Workshops or Apprenticeship Program with Jini's herd of wild horses
Any further questions for Oriane or me? Leave them in the Comments section below… 🙂
The Geography of Belonging – Horses & Love in Zimbabwe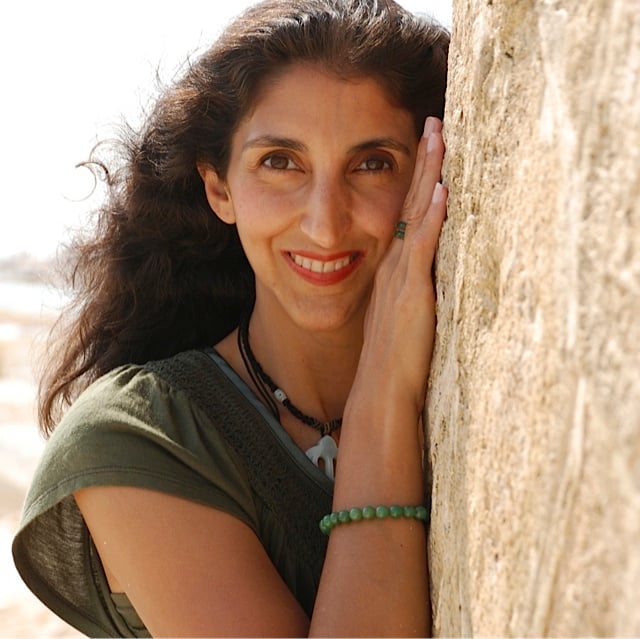 Jini Patel Thompson is a natural health writer and Lazer Tapping instructor. She began riding at age 2 in Kenya, and got her first horse at age 8 in Alberta, and so continues a life-long journey and love affair with these amazing creatures.