One thing I've learned from trailering these formerly wild, empowered horses multiple times over the last 8 years… is it ain't never about the trailer! Because trailer loading is a highly charged, agenda-driven space and these spiritual masters in horse form are not about to let such a prime opportunity for teaching pass by unheeded.
In the session with Ginny, she worked with all three of our energy fields (Kaliah, Ian, me). Kaliah had some soul-level trauma from incarnating in this life. And then a past life with Kaliah and I came forward for resolution (Ian was also in that life).
Amazingly, it was the same life a psychic had seen a couple of months prior, and at that time, I had focused on resolving the relationship between Ian and I. Now, it was time to resolve the unfinished business between Kaliah and I from that same lifetime.
It was a very important session of clearing and resolving for all three of us – and I can't imagine how it would have happened other than by Kaliah creating this trailer-induced pressure cooker!
Thanks to my husband Ian (we've been married 28 years so he's used to me by now!) for being willing to share this story, along with his emotions and struggle. It's a humdinger of a teaching/process and there's more to come… click here for Part 2…
Kaliah's Final Journey Part 1 – It Ain't About The Trailer!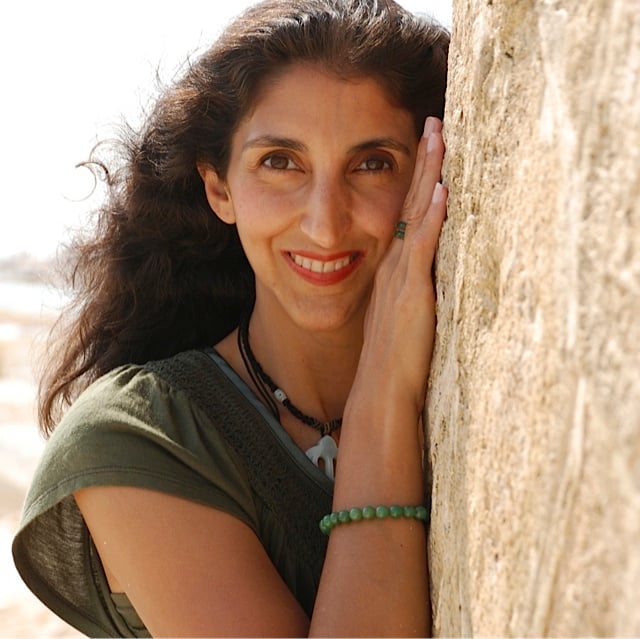 Jini Patel Thompson is a natural health writer and Lazer Tapping instructor. She began riding at age 2 in Kenya, and got her first horse at age 8 in Alberta, and so continues a life-long journey and love affair with these amazing creatures.