Makah and Siyone are the latest herd members to go up to the Singing Horse Ranch – so I did a YouTube livestream after settling them in their own field.
My policy is that even if horses have only been separated for a couple of weeks, I never just put them in together right away. Instead I give them time/space to introduce themselves again, over a wood fence (not barb wire). I don't presume to understand the complexities of herd dynamics and I continue to be surprised, so I figure it's best to let the horses be in charge and tell me when I should let them be together.
When Cobra first arrived from the wild horse range, he had never met the herd before, but both he and the herd were ready for him to go in with them in 20 minutes.
With Makah and Siyone, I felt they were ready on Day 2, and they are all doing well now, as they go through the process of integrating into one herd 🙂
You will see in this video a live, real-time demo of animal communication in action. And how we communicate with ALL our abilities – telepathically, body language, voice/tone, energy, pace/rhythm etc. It's especially interesting because people on the livestream were asking questions specifically about animal communication. And Juno decided to give everyone a demo right then and there.
Horses Give Livestream Demo of Animal Communication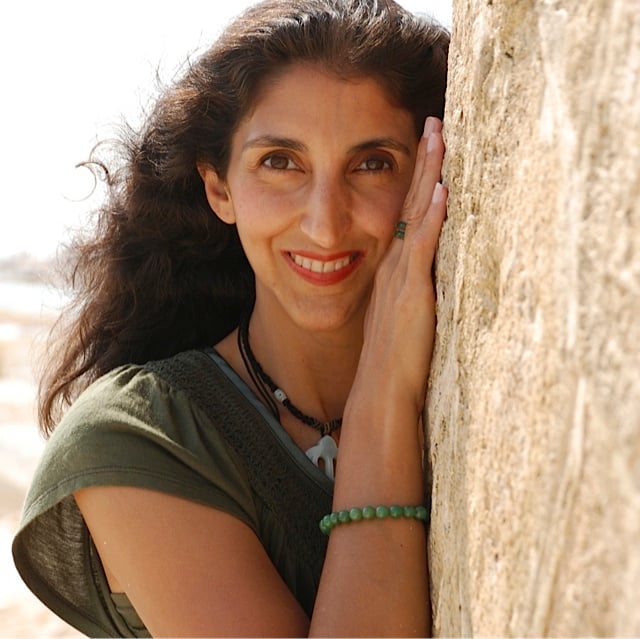 Jini Patel Thompson is a natural health writer and Lazer Tapping instructor. She began riding at age 2 in Kenya, and got her first horse at age 8 in Alberta, and so continues a life-long journey and love affair with these amazing creatures.