Makah and Siyone are the latest herd members to go up to the Singing Horse Ranch – just in time for our CIRCLE Workshop the end of May! So I did a YouTube livestream after settling them in their own field.
My policy is that even if horses have only been separated for a couple of weeks, I never just put them in together right away. Instead I give them time/space to introduce themselves again, over a wood fence (not barb wire). I don't presume to understand the complexities of herd dynamics and I continue to be surprised, so I figure it's best to let the horses be in charge and tell me when I should let them be together.
When Cobra first arrived from the wild horse range, he had never met the herd before, but both he and the herd were ready for him to go in with them in 20 minutes.
With Makah and Siyone, I felt they were ready on Day 2, but Guliz wanted to put Raven and Omar in a separate field first, just to make sure there were no injuries. Her idea was to let Makah and Siyone integrate with the herd, then let Raven and Omar out again when all was calm. Good plan.
HOWEVER, Makah and Siyone got tired of waiting and a couple days after this video, they jumped the fence. All was fine though as they could outrun Omar and Raven! They are all doing well now, as they go through the process of integrating into one herd 🙂
You will see in this video a live, real-time demo of animal communication in action. And how we communicate with ALL our abilities – telepathically, body language, voice/tone, energy, pace/rhythm etc. It's especially interesting because people on the livestream were asking questions specifically about animal communication. And Juno decided to give everyone a demo right then and there.
Come to the Ranch & Learn from the Herd!
LAST CHANCE to Join Güliz and the Herd at the Singing Horse Ranch for 3 days of horse connections, BodyTalk therapy, art play, and guided methods to hear and communicate with all animals and nature (the horses, trees, soil, rocks, etc).
Get back in touch with your true heart's desire and develop your intuition – to be able to hear your own guidance, and communicate better with your horse and other animals. Registration closes on Thursday May 19th.
Horses Give Livestream Demo of Animal Communication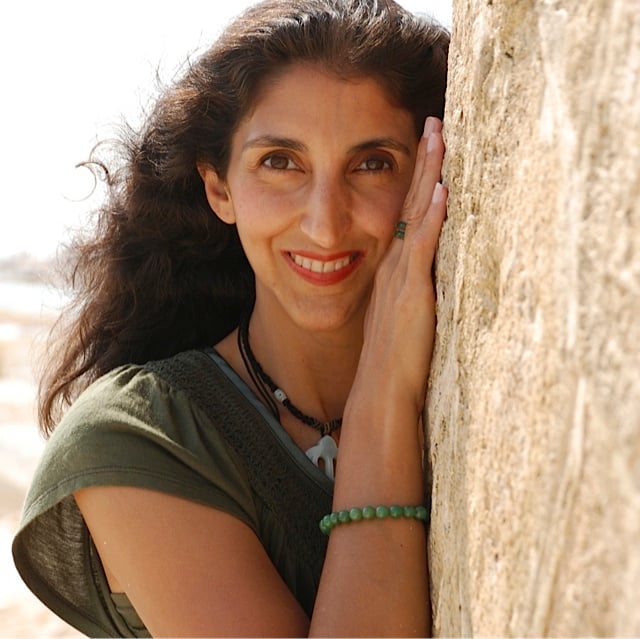 Jini Patel Thompson is a natural health writer and Lazer Tapping instructor. She began riding at age 2 in Kenya, and got her first horse at age 8 in Alberta, and so continues a life-long journey and love affair with these amazing creatures.