Boundaries are an interesting topic… because we have verbal boundaries, then we have physical boundary-setting, and then we also have energetic boundaries.
If you say a verbal boundary to someone, like: "Do not speak to me like that." But you are not holding the same conviction or reality of your self-worth in your energetic body… do you think they will listen and respond in the manner you wish?
So when we say to a friend, "You shouldn't let them (partner, boss, child, etc) treat you like that!" Your friend may actually have no concept or ability to set and hold the appropriate boundary that then determines how people treat her.
Sometimes we actually choose not to set a boundary out of guilt, or people-pleasing, or we have exiled our anger long ago and so are not even aware that our body/soul is not okay with this treatment.
Those of you in the herd's Apprenticeship program already know how much training the Singing Horse herd gives on how to set and hold healthy, calm boundaries. I'm not sure why this is SO difficult for us humans… but it's at the root of almost every interpersonal issue we have.
Horses have a unique perspective on humans, and on sharing space and the earth with us humans – and Big Mama has some advice…
Come check out the workshop on setting calm, strong boundaries with the herd and if it speaks to you, as a LTYH blog reader you get an additional 20% off! Simply use this code at Checkout: LTYH-F20
*Remember, if you're not happy with any Singing Horse workshop, for ANY reason, you get a no-questions-asked 100% refund. So there's no risk to you to jump in 🙂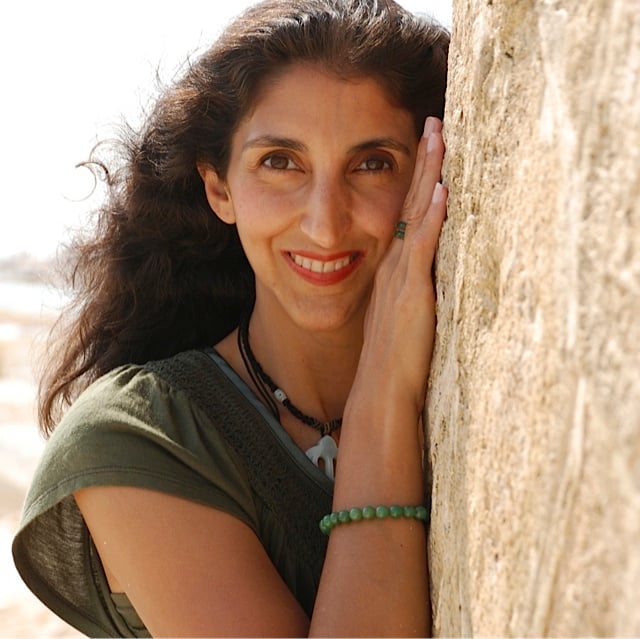 Jini Patel Thompson is a natural health writer and Lazer Tapping instructor. She began riding at age 2 in Kenya, and got her first horse at age 8 in Alberta, and so continues a life-long journey and love affair with these amazing creatures.