I really enjoyed this interview with animal communicator, Ginny Jablonski. Due to her own healing journey and two NDE's (near death experiences) she brings a unique level of complexity and fluency to her work. This is not just about 'what my horse wants to tell me', but she looks at a much broader picture, including the soul's purpose, entity attachments, soul guides etc – for the horse and their human.
*If you want to skip straight to the horse stories, start at 24:30 minutes
You'll notice in a few of her stories, the animal is mirroring the human; using their body to message or communicate with the human for the human's growth and evolution. In other stories, the issue is with the animal themselves; anything from karmic contracts, to taking on things they shouldn't.
I've been deep in discussions/learning with Montaro around this issue of horses absorbing negative stuff from humans. One of Ginny's clients writes about what occurred with her horse, Spritel:
"…because he felt like a failure due to his injury, he willingly opened his heart trying to heal the suffering of my clients and all of humanity, especially in this past year of Covid. He felt a profound sadness, his heart filled with compassion for humanity. But when he sent out his heart, the energy of humanity's pain, their feelings of unworthiness, their uncertainty, their fears that resonated with the frequency of his own, returned to him, filling him with humanity's grief and pain. Spritel had walked to us by this point, gently sharing space with us. His head was low, at heart level. His eyes were soft, half closed.

He had never learned to regulate his own energy, never learned to manage his own wounds and, by coaching wounded people, he was absorbing their wounds as well."
If you're involved with equine-assisted therapy or coaching, I would love to hear your experiences on this phenomena. What do you do to protect/shield your horses? Does it work? Do you have any stories you'd like to share? Please feel free to write as much as you like (or link to an article/post) in the comments below… 🙂
UPDATE: For more on this very important topic of how to NOT have your horses take on the energy/illness of others, please check out these two posts:
Equine-Assisted Learning/Therapy Done Right
Boundaries & Permissions in Animal Communication & Equine-Assisted Therapy
Stories from Animal Communicator Ginny Jablonski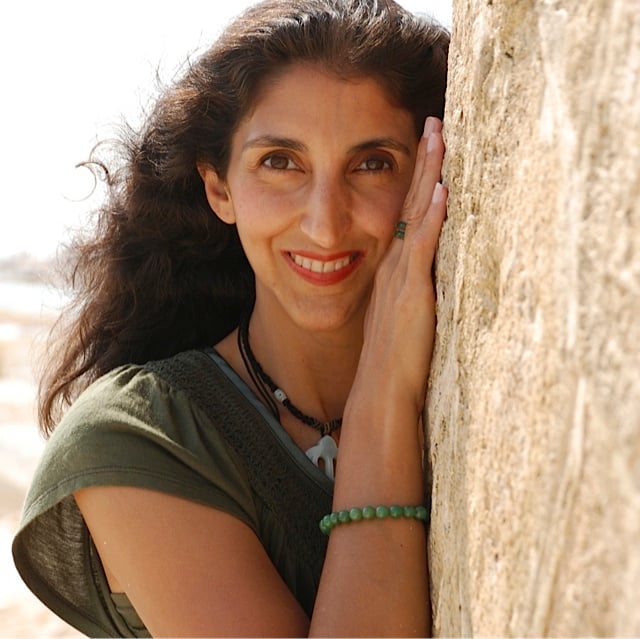 Jini Patel Thompson is a natural health writer and Lazer Tapping instructor. She began riding at age 2 in Kenya, and got her first horse at age 8 in Alberta, and so continues a life-long journey and love affair with these amazing creatures.