Dr. Sue Dyson is doing excellent work in an industry that desperately needs a reality check on what a horse in pain looks/feels like. In competitive equine sports it seems like the suffering or injured horse has become the norm – so people don't even notice that the horse is in pain.
Let's not even get into the moral dilemma of someone using another's body for their own purposes/desires, regardless of what that being feels/thinks/desires! For now, let's enter this world and see what Dr. Dyson is doing to bring awareness and alleviate suffering for thousands of horses…
I think when assessing the horrors of the performance world, it helps to keep in mind that most of these people began riding lessons in childhood. So they were quickly and often forcibly brainwashed, shamed or taught to ignore their own intuition or wisdom about what felt 'right' or 'wrong'. In addition, many enslaved horses are dissociated – they have checked out, or given up, so they're not communicating with the kids anyway.
Take cross-ties as one tiny example. People who've taken lessons at a stable from a young age do not even question cross-ties. But if you put a harness on the child's head and roped both sides of her head to the wall, so she couldn't turn her head left or right, couldn't move forward or backwards more than a couple of inches… how do you think she would feel emotionally, and in her body? She would then have a visceral understanding of what she's doing to the horse and have an inkling of how that might feel for the horse.
When you watch the scenes of Galina being groomed at 10:48 minutes, you can see clearly that this is not someone who's ever been taught to listen to her horse, to read her signs, or understand her messages. There is no 2-way communication here. The human is simply 'doing' what she's been taught she should do – and probably told that it's good for the horse. Again, when this starts in childhood, the child is easily molded, shamed and quickly learns to dissociate from her own intuition and body wisdom. It's all downhill from there.
Some of you may remember when I first featured Dr. Sue Dyson's research, back in 2017, I sincerely hope awareness of these pain signals spreads rapidly across the globe. ANY progress is great progress!
Pain, Injury, Competition Brainwashing & Dissociation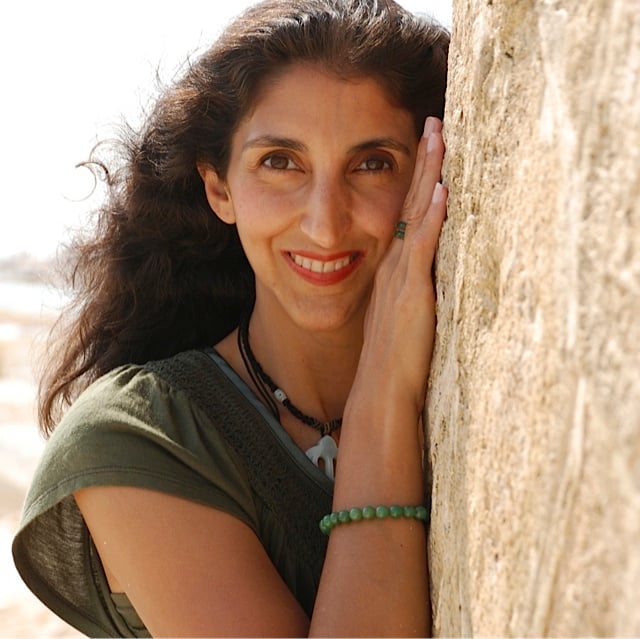 Jini Patel Thompson is a natural health writer and Lazer Tapping instructor. She began riding at age 2 in Kenya, and got her first horse at age 8 in Alberta, and so continues a life-long journey and love affair with these amazing creatures.