I had just come to the barn from an acquaintance's house. We had been talking about her and her daughter's struggles with Dad – who is a patriarchal male: "I own everything, I'm in charge, y'all do what I say."
The daughter wanted to get a horse and the neighbour had offered her a free lease. They had 10 acres of land and Dad owned a bunch of cows. There was an old shelter and a section of the field where the cows never went (it was across a water ditch) that would be perfect for a horse and companion pony and could be gotten ready in a day or two. But Dad said, "No."
I was trying to explain to these two what the horses had taught me about non-triggering, non-confrontational, resistance… moving forward from the peaceful, yet respectful energy of: THIS MUST BE, or, IT IS. And how I wished I had understood this concept and this method when I had lived with my own patriarchal father!
I could see that although they could hear what I was saying, they couldn't get a real understanding of it – certainly not in any way that could lead to action. Then I arrive at my herd and guess what happens?
Yep. The horses act this out for us, so you can see, feel, receive what this state of calm, respectful, yet rock solid IT IS, or THIS MUST BE space-holding looks like in real life.
Cobra (white horse with black mane/tail) plays the role of the patriarchal male and Kaliah (black horse) plays the role of the female holding the energy/space necessary to get what she wants in the midst of patriarchal oppression. The full-length video of this dance is in our Member's area, but this clip gives a good illustration of what the process looks and feels like:
The energy and space-holding Kaliah embodies here shows us HOW to exist in situations of dominance – where we can't, don't want to, or aren't ready to leave – and yet not give our strength, autonomy and dignity away.
Dr. Juliet sums this up perfectly:
"Kaliah is just such a ninja master of this. She doesn't make a lot of noise, she is not dramatic in her presence, she doesn't need attention or demand it. She just is. When you were discussing that true leadership is not power OVER, it struck me that what Kaliah holds is power IN. Power in herself.

In session once she shared this wisdom with a client when discussing boundaries: 'True boundaries start within. They are not fences that you build around yourself. They grow from that place of power, or strength/identity/wholeness that sits in the core of you. Then you grow and expand this outward from your center and hold it as far out or as strongly as is necessary.'

I could almost feel that between Cobra and Kaliah in this video. She was not pushing it at him, but she was holding her: Here I am, Here I will remain."
Think of the relationships or situations in your life where you would benefit from developing the ability to hold a boundary (wholeness) IN yourself. One that is not dependent on others' reactions or response – nor requires any change in behaviour from them.
Horse Wisdom: Transmuting Patriarchy or Dominance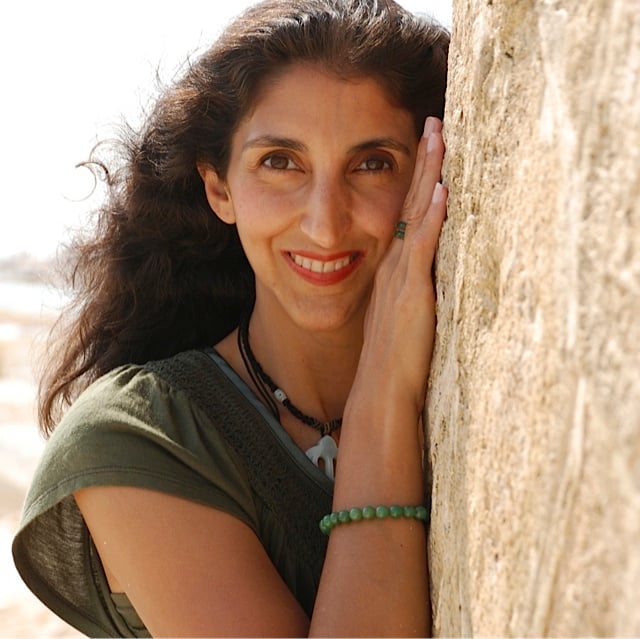 Jini Patel Thompson is a natural health writer and Lazer Tapping instructor. She began riding at age 2 in Kenya, and got her first horse at age 8 in Alberta, and so continues a life-long journey and love affair with these amazing creatures.