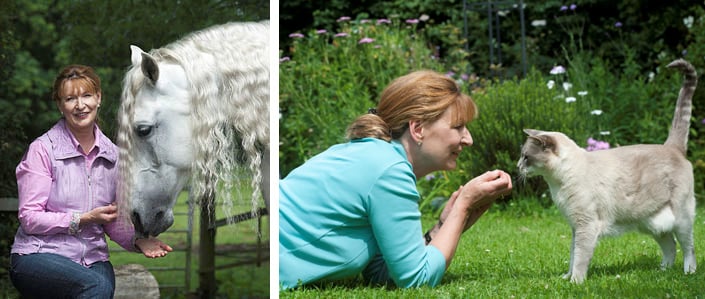 This is a heart-growing, inspiring, and smile-inducing (and occasionally fist-pump-inducing) interview by Paula Slater of Straight From the Horse's Mouth Radio with Margrit Coates, world renowned animal communicator, healer, and educator. Her groundbreaking work aside (Healing For Horses was the first book ever published about intuitive and energetic healing for animals), I really appreciate Margrit's down-to-earthedness in relation to the woo-woo – she demystifies connection, intuition, communication and healing and grounds it in the everyday.  She points out the glaring incongruences in the usual horse-human relationship and offers really simple, delicious, and generous guidance to reimagining it all. Whether you're just needing a window opened for you, or whether you're already deep down the rabbit hole, Margrit's a tremendous leader (dare I use that word?!) in this super-cool (r)evolution of awareness we've all found ourselves a part of.
Click here to listen to the 43 minute interview – make a cup of tea and settle in, it's well worth every minute and kept even my poor, overstimulated millenial brain engaged right through. Thanks Margrit and Paula!
AUDIO: Interview with Margrit Coates
A barefoot hoof trimmer, a singer/songwriter, an amateur farmer – these are some of the hats Kesia Nagata wears when she's not full to bursting with wondrous equine co-creation.