Great news!! Dr. Martin K. Nielsen at the University of Kentucky is well underway in his research of using crystal proteins derived from Bacillus Thuringiensis (soil bacteria) to kill parasitic worm larvae. And it is working even with drug-resistant horses. Here's the latest update from Dr. Nielsen:
"We cultured strongyle parasite larvae in the lab and exposed them to different doses of the protein that our bacteria are secreting.
Here at the university we have a population of parasites that has never been treated with any type of dewormer, and another one that is resistant to two out of three drug classes. We tested our bacterial protein against both of these parasite strains.
The graph is a plot of the percent of surviving larvae (%L3i) against increasing concentrations of the bacterial protein (anthelmintics). The red triangles and blue squares represents effect of the bacterial protein against the drug-resistant parasites and never-treated parasites, respectively.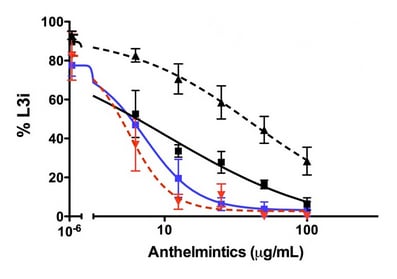 It can be seen that the counts quickly drop to 0 with increasing concentration. The two black curves are the drug-resistant (triangles) and never-treated (squares) parasites treated with a commercially available dewormer, pyrantel. Here, it is clear that pyrantel reduces the never-treated parasites, whereas the drug-resistant parasites are indeed resistant to pyrantel.
In other words, this graph illustrates that the crystal proteins being secreted by these bacteria are effective in killing both drug-naive and drug-resistant parasites. Obviously, we are very excited about these results."
You can be the first to know about this ongoing research by signing up here. You can also donate to fund the research through its next phases and thus speed up the process of getting this dewormer into the marketplace! Once you've signed up (free) you can also post questions in the forum where Dr. Nielsen will answer you directly.
Remember that Ivermectin is also a natural dewormer – but that doesn't mean worms can't develop resistance to it! So the foundation of parasite control in horses is to manage ALL the components to reduce the worm burden and bolster the horse's own immune system. And unfortunately, diatomaceous earth has been proven ineffective as a dewormer in clinical trials.
NEW Natural Wormer – Crystal Proteins from Bacillus Thuringiensis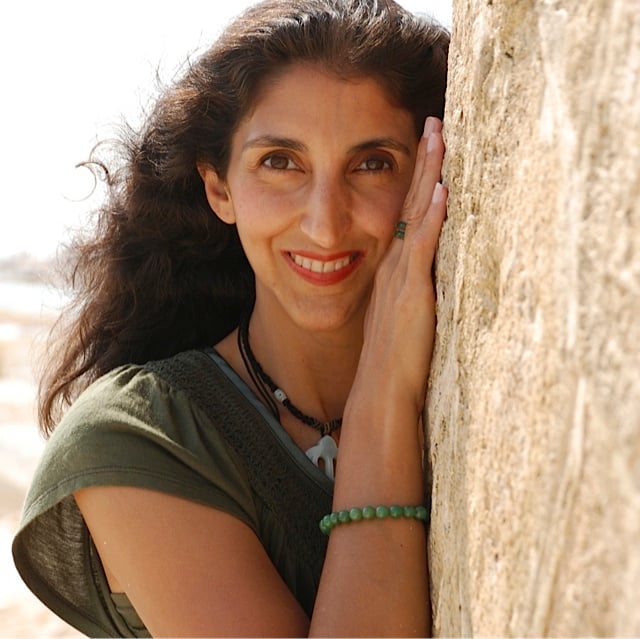 Jini Patel Thompson is a natural health writer and Lazer Tapping instructor. She began riding at age 2 in Kenya, and got her first horse at age 8 in Alberta, and so continues a life-long journey and love affair with these amazing creatures.