Last week I told you about the Horse As Muse workshop I attended with Linda Kohanov and Kim McElroy and showed you some of the art I created, as the inspiration from the horses informed my artistic expression. I also promised to share what happened in the round pen with one of Linda's black Arabians. So here we go…
The goal of this Equine-Facilitated Development session was to explore the invisible. Linda had selected two of her more dominant horses to work with us during this session and I felt pulled towards the most dominant horse, Indigo. Her other horse, Orion, was stunningly beautiful and had a real sweetheart energy about him, but I felt Indigo really had something to teach me and was asking me to come with him. So of course, I did. For those of you who have read Linda's books, Indigo (Indi) is the son of her Arabian stallion, Merlin. Luckily Linda's assistant was able to video my session, so I can share it here with you – I gotta warn you, it ain't pretty! This was a very challenging session for me, with lots of frustration… well, you'll see:
I'm very interested to hear what y'all think of this – especially those of you who have extensive experience with a dominant horse (Kesia?!). And if anyone has succeeded in creating shift with a horse like this – what did it take, and how long did it take?
The other interesting thing that arose from this session, is that it was very powerful for another member of the group. She was the mother of girls who also behaved in a dominant manner and so she was continually getting phone calls from upset mothers. She had experienced firsthand the ostracism of dominant people in our culture, because so few people know how to play with that energy.
The Challenge Of A Pushy Dominant Horse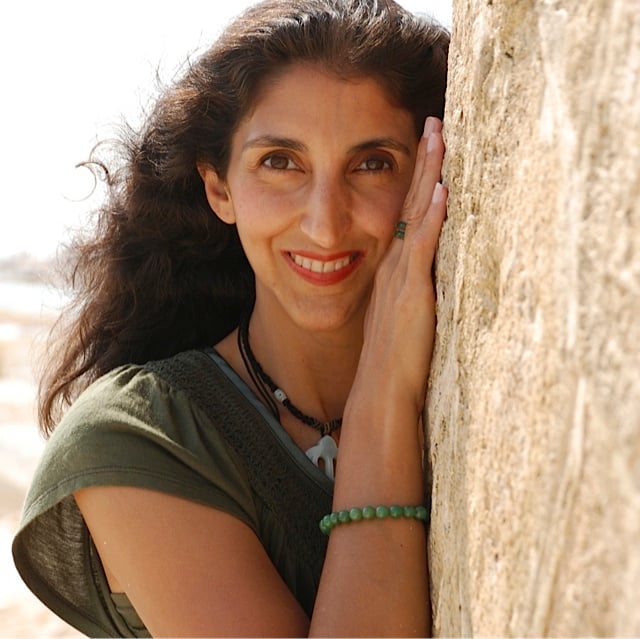 Jini Patel Thompson is a natural health writer and Lazer Tapping instructor. She began riding at age 2 in Kenya, and got her first horse at age 8 in Alberta, and so continues a life-long journey and love affair with these amazing creatures.