Kesia Nagata shows us, through video and photos, how she teaches my semi-feral mare to pick up her hooves and hold her feet up. And how this leads to the mare being willing to have her hooves trimmed – all at liberty!
Kesia uses yet another intuitively-led version of play-based learning – or 5-Minute Fun Equine Collaborative Learning – where the horse gets to choose, at all times, whether to play, or walk away – and how long she wants to play for.
A note from Kesia:
This video is not a follow-along How To, so please don't take it that way! I know Aude well and can feel when it's okay to hang on or when I should get out of the way – and I know if I make a mistake it's on me. As in, those elephantine hooves literally ON me. Every horse, every human, and every day is different, and I am not a trainer, just a trimmer with a pocketful of carrots slices! I'm also feeling for whether she's worried, or just finding her balance – but I can't see her face for signs of stress, so I might miss some early cues here and there.
As Kesia points out, this video is more to give you inspiration and an example of how hoof trimming can be done – in a way that is actually a fun, positive experience for the horse. Rather than a chore, or a burden to be endured.
And while every horse is different, Kesia has used a similar method to teach her 3 month-old foal the skills needed to have her hooves trimmed. As Kesia writes:
"Stay relaxed, and actually let the muscles go loose in your arm. Hold her foot and move with her as she kicks and sways, she has to find her balance and can't do it if you have an iron grip. Let her explore what standing on three feet feels like without terror. Let go the second you think she's having trouble. Pile on the praise."
I also have to add – in all honesty – that I personally do not like picking up or holding horses hooves. My back doesn't like it and unless my horse is limping, or I suspect a stuck rock, or injury – I find it rather pointless. So call me a bad horse mama, but unless required, I just leave all the hoof action to Kesia. Thrush? -No. Frog condition? -Good. Okay, we're good for 6 weeks then!
Of course, if a horse needs it, then I will pick out their hooves regularly. But in my experience, if you give them a great environment; enough room to exercise naturally, varying surfaces, large enough areas to stand on and dry out when wet (or in a dry climate, a water hole to hydrate hooves) and a low sugar diet with all the needed supplements – their hooves pretty much take care of themselves.
If, for some reason, Kesia was no longer able to trim my horse's hooves, then I would either convince my daughter to learn, or I would follow Maureen Tierney's method in her fabulous Hoof-Guided Method DVD. Maureen and Kesia's methods are based entirely on listening to the hoof.
My Andalusian mare, Zorra, kept telling Kesia to leave the sides of her front hooves alone – which seemed very strange. Until we realized she was using the extra height there to fix a shoulder imbalance – which was the root cause of her tendency to stand a bit pigeon-toed. By the time she had corrected her shoulders, and allowed Kesia to trim her sides normally, she stood straight and in perfect alignment!
Listen to your horse. They're pretty amazing creatures.
VIDEO: 3 Year Old Semi-Feral Horse Has 1st Hoof Trim – At Liberty!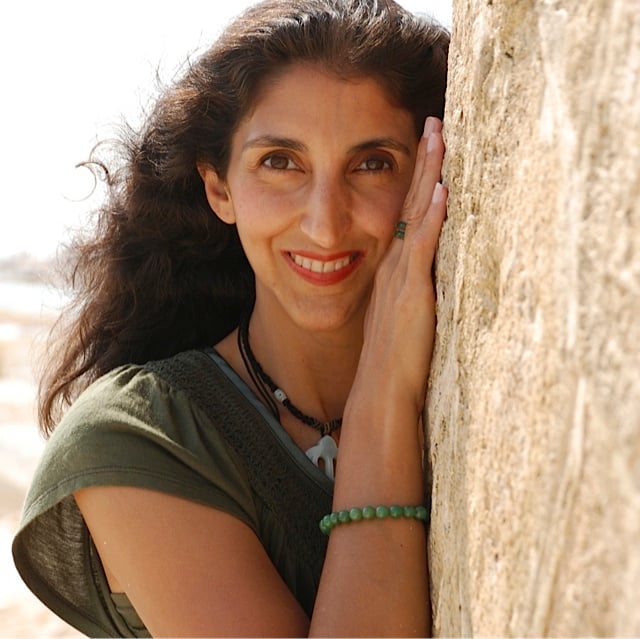 Jini Patel Thompson is a natural health writer and Lazer Tapping instructor. She began riding at age 2 in Kenya, and got her first horse at age 8 in Alberta, and so continues a life-long journey and love affair with these amazing creatures.