Big Mama Aude can barely put weight on her front left hoof. Her heel is HOT to the touch and it is probably an infection/abscess in the hoof. But is illness, injury, or disease JUST a physical phenomena?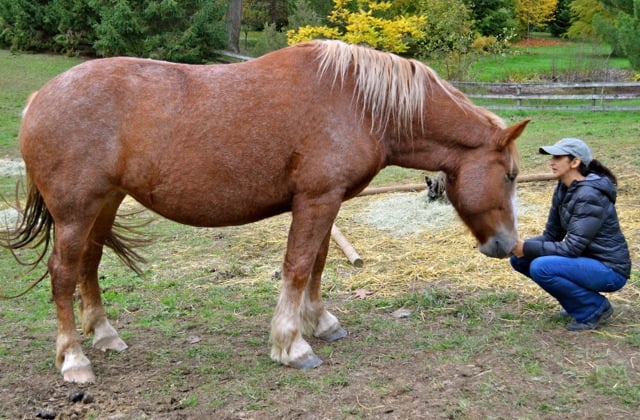 And if the mind/body/spirit are ONE, then what wisdom is carried within the physical malfunction? What if the soul is using the body as a vehicle to deliver a message to us…? If our horse is using physical illness or injury to carry or express messages meant for us, then they cannot release the imbalance until we receive the message. This is what happened with Aude. She had an important message to give my husband Ian and I, about our youngest son going to England to pursue his soccer dream. After we received her insightful and important message, the physical remedy below helped her heal very quickly – which she could, now that her message had been acknowledged and received.
I'd never had a horse with a hoof abscess before, so I had to do some research; soaking in a bucket of medicine, applying medicinal compresses and wrapping the entire foot, puncturing the sole to drain the infection/fluid – yikes! I knew none of those treatments would be tolerated by Aude, nor would they work in our environment – aside from any considerations of efficacy.
However, one of my most popular posts on my gut healing blog (253,000 views, 413 comments) is an article on natural remedies for perianal abscess and fistula. Aside from the location of the abscess, the same principles of trapped infection, difficulty treating the inaccessible locale, and helping infection to drain, all apply to hoof abscess as well.
Hoof abscess home remedy formula
So based on my current knowledge treating a similar condition, I mixed up a formula for Aude's hoof of:
25% DMSO*
75% Wild oregano oil**
*using 99% DMSO solution packaged in a glass bottle
**not Essential oil, but a commercial brand that is already in a ratio of 3:1 olive oil – Joy Of The Mountain and NAHS are good brands
SHAKE to mix, and store in a glass bottle, with a glass dropper and shake well before each usage.
If you've never worked with DMSO before, it is an extremely potent substance, so please read these safety instructions first!
Based on my research, I figured I would apply this solution to the sole of the infected hoof. But nope! Madame Audelina absolutely refused to lift her hoof and told me to apply it to her coronet band and heel instead. Of course, I listened to her.
As I watched the formula penetrate down through the hoof, I realized the wisdom of her instruction. Of course, let's use gravity to flush the formula through the hoof! This made so much more sense than applying medicine to the sole of the foot and relying on the beleaguered hoof to be able to draw it upwards – against gravity. Der.
I also gave her lots of dried echinacea, blessed thistle, marshmallow leaf, vitamin E and flax oil. I sprinkled/poured these over pure alfalfa pellets (no grain!). I also offered her the echinacea on it's own, in a bucket, so she could eat as much as she wanted/needed.
Natural remedy for hoof abscess
Here's what I did with Aude that healed her abscess in 3 days.* By Day 3 she could walk on the barn road (with 3-inch chunks of rock on the surface) and by Day 6 she was trotting and galloping in the field and gravelled paddocks.
1. Clear all dirt/debris from the fetlock downwards. Spend some time massaging (gently!) the coronet band and heel. But listen to your horse – if they don't want massage, or just super gentle strokes, follow their lead.
2. Using a glass dropper, dot drops of the DMSO/wild oregano solution all around the coronet band and all over the heel. Expect to use 4-5 dropperfuls of solution to treat the hoof. Apply once per day.
3. Expect to see some discomfort as the formula penetrates – it is itchy! Don't help your horse to itch, but don't stop him either. You shouldn't touch the hoof or leg again once you've applied the formula. But allow your horse to move, rub, or itch as their body wisdom directs them.
4. Do not confine the horse or restrict movement. Movement increases health and promotes blood flow – both of which help heal infection.
5. The formula can be abrasive to the skin, so if you see the skin excessively drying out, flaking, or looking painful you can apply the formula, wait 30-60 minutes, and then apply a layer of cold-pressed castor oil. Castor oil also helps with circulation and soothes irritated tissue. If you don't have castor oil, then comfrey salve or calendula cream would also work well.
Note: About 6 months later, I used this same formula with Posa – she could barely put her foot down and it was also warm to the touch. There was good-sized hole in the tender area of her sole. After gently cleaning out the hole, I squirted a dropperful of the formula into the hole and Posa let me hold the hoof up for a minute or so while it sank in 🙂 Then I applied it as detailed in Step #2 above, for the next 4 days, and Posa was fine – back to normal.
*Important: I truly believe Aude's healing was so rapid due to the fact that we immediately went into the messages her body was giving us. We are all mind/body/soul – so if we just treat the physical body, healing can take much longer and sometimes not work at all.
Many times, the entire point of an illness or injury is to get us to listen to messages from our soul. So the physical body cannot heal until the message is received. Yes, the physical healing remedy or process is important, but it is usually not the point.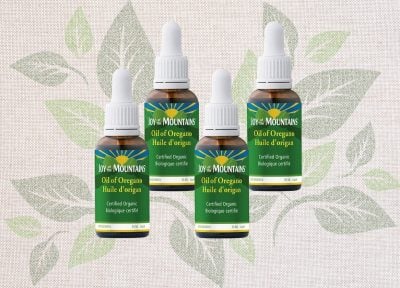 We now have wild oregano in the LTYH Shoppe! So click here to view or purchase .
We offer FREE SHIPPING in the USA, and while you're there, check out the other 100% natural supplements, healthy anti-inflammatory oils, and dried organic herbs we have!
p.s. Be sure to check out the JINI SAYS tab on each product in the Shoppe for my personal tips and recommendations.
Difficulty listening to your horse?
Even if we are experienced meditators, our own anxiety and frustration during stressful times can block us from being able to tune in and listen to our horses. Even professional animal communicators can have difficulty connecting with their own animals and may need to hire someone else – because our own emotions, agenda, ego, fears, stories, etc get in the way.
I find the degree of my resistance is usually proportionate to the size of the block/saboteur that does NOT want to brought into the light – because that would threaten my current homeostasis (which it is the ego's job to maintain at all costs). So if you find yourself resisting meditation, or your usual method of connecting to your horse, start by owning it.
Then, either hire someone to help you (or a skilled friend), or ask for a dream, or practice 'automatic writing' or do EFT Tapping, or hypnotherapy, or use medicine cards to help guide you. If you don't currently have a good technique for intuitive listening to your horse, here's what I do – give it a whirl, or use it to stimulate ideas to craft your own way of connecting/listening. It's all good 🙂
DMSO-Based Hoof Abscess Remedy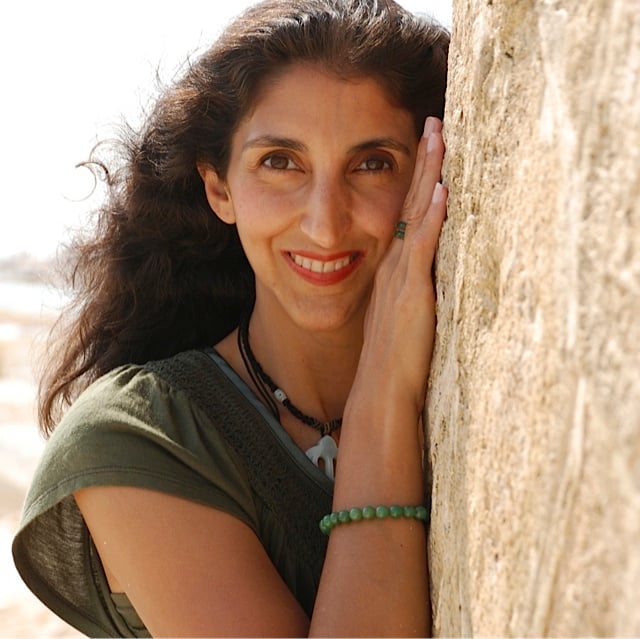 Jini Patel Thompson is a natural health writer and Lazer Tapping instructor. She began riding at age 2 in Kenya, and got her first horse at age 8 in Alberta, and so continues a life-long journey and love affair with these amazing creatures.