Jess Belair Campmans is an experienced horsewoman, whose horses and body (pain, malfunction) pretty much forced her into recognizing and then developing her psychic/intuitive abilities:
"My pivotal point was turning 33: with a husband, 4 kids and a dairy farm that needed me, and my mental and physical health feeling like they were falling apart, not to mention my horses who refused to want anything to do with me.

​Despite how much I thought I knew, none of what I was doing was helping me solve the problems that seemed to be continually blocking me in my body and in my life, spiralling me into greater disconnect. My decision to throw my hands up in the air and basically give up how I was doing things… I now understand as my letting go and surrendering myself to become a student of life again. The more I tuned in and listened to what showed up to teach me how to be, the more I became connected to something far greater and more inspiring than I had experienced for a long time ~ the flow of life, via my emotions and spiritual self. My surrendering everything that I knew how to do, finally allowed me the space to simply be and gave the Universe a chance to present ideas, synchronicities, and the people and animals that I now recognize as those who helped and supported my opening up, re-connecting to and expansion of my spiritual self and my consciousness."
I first met Jess at the Healing with Horse Symposium in Sonoita, AZ last year. She gave a 1-day workshop before the official Symposium began. She instantly felt like a soul-sister – and not just because we both grew up in Alberta! I enjoyed her soft (yet strong, powerful) presence and her willingness to be totally vulnerable and just flow as Spirit led during her workshop.
And now, she has a gift for each one of us horse listeners. This is a seriously FUN but also a very loving, special gift. In Jess' words:
"Animals are the avenue that helped open me up to my intuitive/psychic abilities… my horses, in particular, have been and continue to be a "tuning fork" for my own entrainment and connection to the energy realm that serves as an information highway that I connect to in order to help support both people and animals in learning and identifying with the deeper meaning of what is going on for them, and how to find resolution with and heal past trauma and experiences.

My horses have attuned me to what body awareness means in a way that can support the nature of this healing and resolution. If any piece of this message resonates with you, and you wish to receive a channeled message through one of my horses, please comment on which horse captures your attention and I will share a personal message to you from the horse."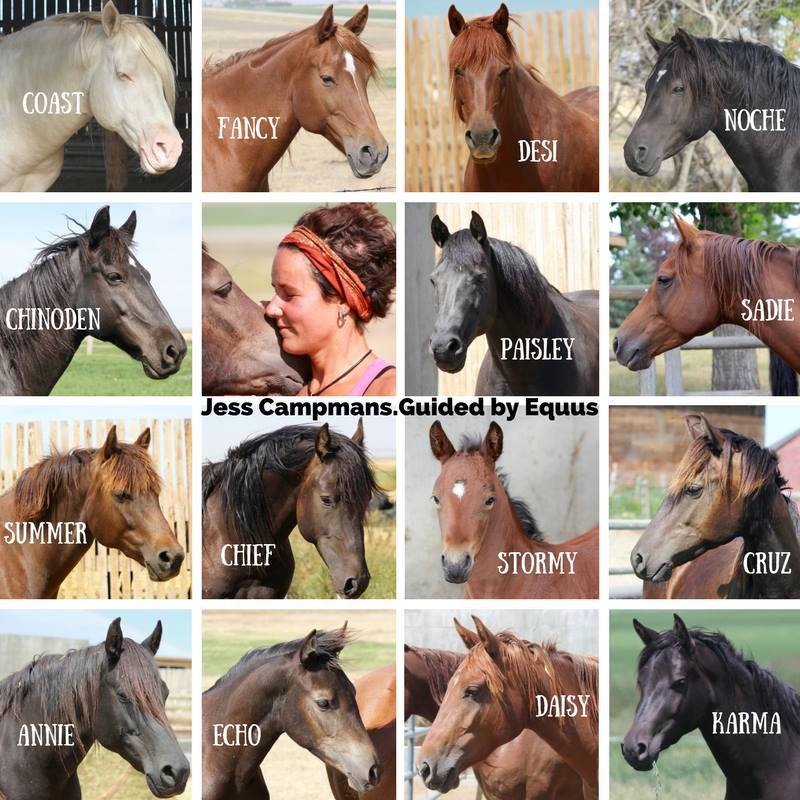 So just leave Jess a quick message in the Comments section below – tell her which horse pulls you or captures your attention and she will reply here on the blog with a personal message from that horse, to you.
* * *
THANK YOU Jess for this fabulous offering!! ❤
Intuitive Readings from the Horses – Choose One!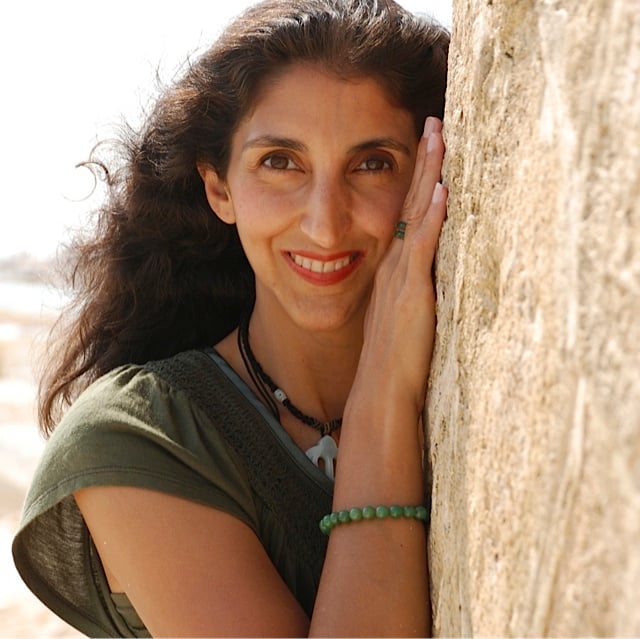 Jini Patel Thompson is a natural health writer and Lazer Tapping instructor. She began riding at age 2 in Kenya, and got her first horse at age 8 in Alberta, and so continues a life-long journey and love affair with these amazing creatures.