In this podcast episode, I am being interviewed by Megan Brincks from Chrome Magazine. You may have seen this wonderful article she wrote – I posted it on Instagram and Facebook when it came out:
When Megan first requested to interview me for the magazine, I suggested we record it as I knew she was going to ask me some good questions! I also knew it was going to be interesting because Chrome is the official magazine of the American Paint Horse Association. As you will hear during our interview, Chrome readers all ride their horses – and compete in shows, events, etc.
You may wonder what on earth the average Chrome reader would have in common with LTYH? I have to admit, when Kesia and I first started this blog back in 2013 I don't think we ever could have predicted something like meditating with your horses would go mainstream! And I was curious as to how much I could actually speak to, or assist, this audience. How could I meet them where they were at and give them solid tools to move forward? Or reasons to enter this very different space with their horse?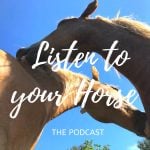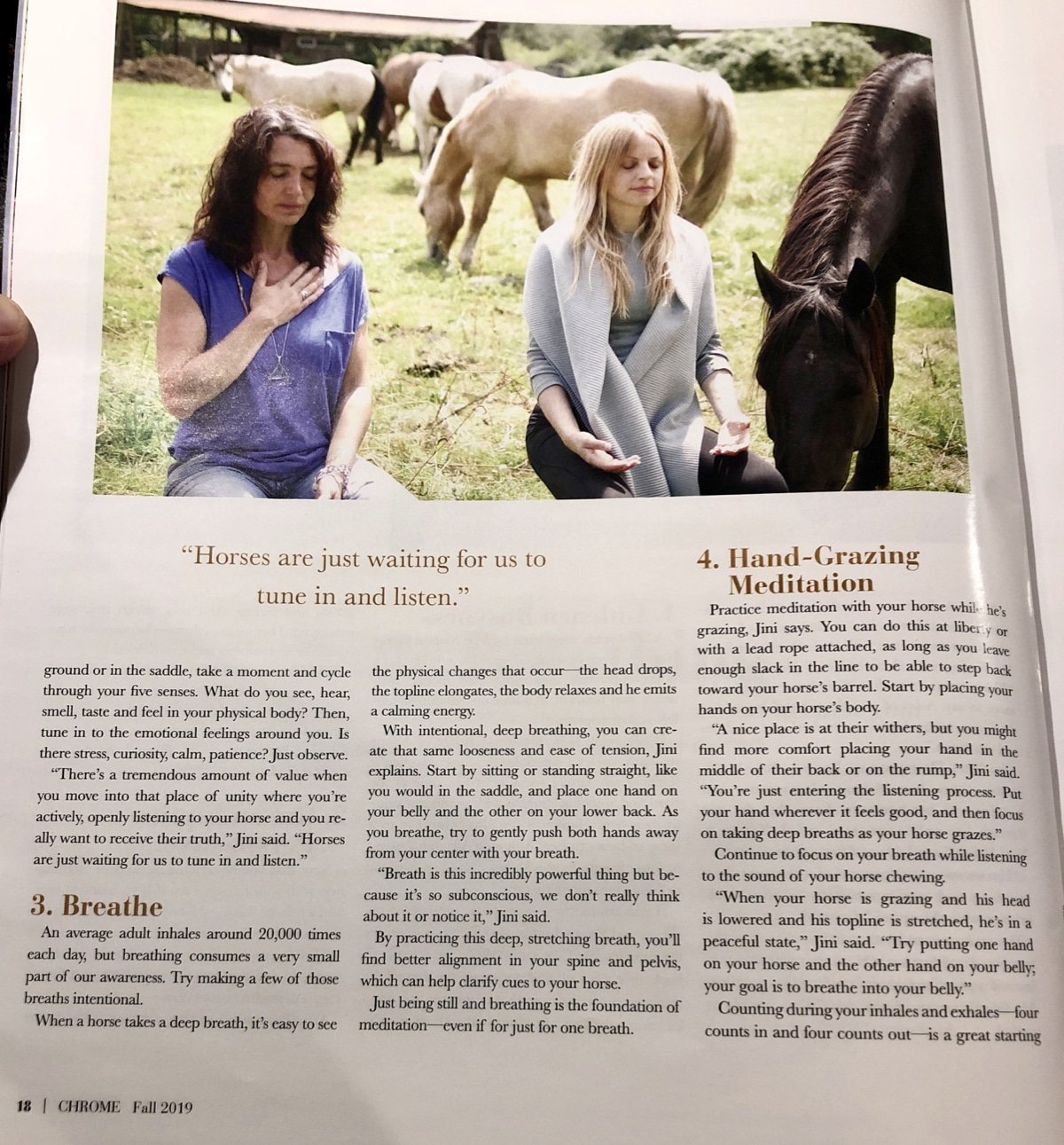 Well, obviously the larger horse world is very ready to consider this aspect of relationship with equines because Chrome magazine gave Megan's article a 4-page spread – which is some serious real estate in a printed magazine with a circulation of 55,000 members!
I hope you enjoy our conversation and perhaps take away something new to try with your own horse(s).
LTYH Podcast: Ways to Meditate with your Horse & Why you Should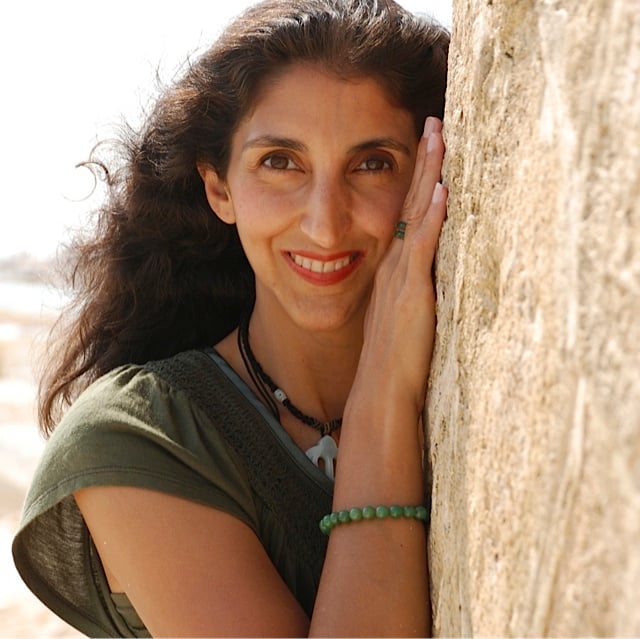 Jini Patel Thompson is a natural health writer and Lazer Tapping instructor. She began riding at age 2 in Kenya, and got her first horse at age 8 in Alberta, and so continues a life-long journey and love affair with these amazing creatures.