Three of my horses escaped last week, after my barn help left a gate unlatched. They galloped down a city road, then onto a highway and then ran up someone's driveway, into their field and got stuck in a bog up to their belly, which they had to fight their way out of. It was an exceedingly stressful afternoon.
Since they were 20 minutes walk-time away (on busy, high speed roads), and it was nearly dark, I did not want to lead them home. Luckily, I was able to leave them there overnight and then brought my horse trailer over the next morning. And thank goodness there was room to back the trailer right up to the gate – that makes loading so much easier.
I had no idea whether I would be able to get them on the trailer, as they were still pretty jacked up and traffic was zooming by non-stop at 80 km/h. But even though they had not been in a trailer for 6 months, all our trailer play sessions (see my other videos) paid off and all 3 loaded very easily and quickly. Whew!
I had thought Montaro and Juno would get on together, but the horses had a different idea. Montaro went on alone and was looking settled in about 5 minutes, so we closed the doors and took him home first. By the time we came back, Jax and Juno were running the fenceline by the highway looking in the direction the trailer had gone. Jax came over and got in the trailer right away, but Juno was too wound up looking and calling after Dad. I knew that Juno could not be left alone and he had to load and come home with Jax.
So we went back to my place and picked up 10 arena panels which we used to make a small enclosure around the trailer. Jax led Juno straight into it and I put a small pile of alfalfa on the ground – the rest was in hay nets inside the trailer. The enclosure stopped Juno from running the fenceline, making himself frantic, and he settled fairly quickly.
Jax went on and off the trailer a few times, but I waited until Juno felt ready for the possibility. Then, when Jax went on again, I closed the center gate. Within 5 minutes, Juno put both front legs inside the trailer, then I just tapped on his bum, "Come on June-bug" and he hopped in. We quickly closed the doors and set off home.
One week later, I invite them to play in the trailer again – to see where they're at and also to set it up as a positive space to be in. We have a very big, special surprise when Makah-Mahpee asks to join the fun for the first time!
My goals over the next few weeks are to work on closing both the center gate and the end doors (with little to no anxiety), and then to practice the same skills/comfort level with a halter and lead rope attached. Juno is likely going to take some time to be ready to play, as he was the most affected by their adventure.
And yes, I have put a padlock on the main gate and then also set up a secondary barrier using arena panels across the barn road.
However, the lads chose their escape home wisely and it looks like I will be able to rent some extra pasture there for them during the summer months and hold some workshops there too (which our current landlord won't allow). In addition, the man who lives there, Mitchell Allen, builds all the horse trails for our city parks – so he knows exactly how to build the track system around my barn that I need, and create my new paddock/shelter area for me. He was so brilliant helping out that I know he will do an excellent job.
When I trudged across the mud to halter Montaro in the man's field that day, he waited patiently for me, asking, "Do you trust me?" Oh lord, the things these horses put me through! But yes, yes, it all worked out for the best in the end.
Oh, and the girl down the road who come out to help when she saw the horses run by her front window? She's my new barn help 🙂
Will all our Trailer Play Hold Solid in a Crisis?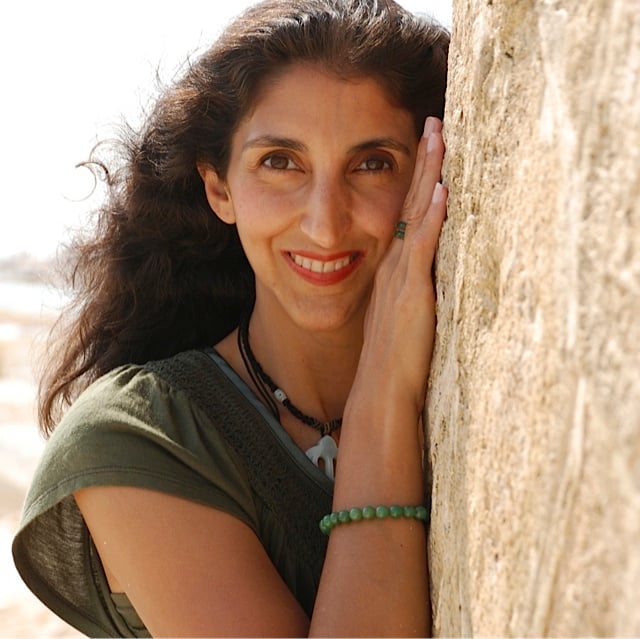 Jini Patel Thompson is a natural health writer and Lazer Tapping instructor. She began riding at age 2 in Kenya, and got her first horse at age 8 in Alberta, and so continues a life-long journey and love affair with these amazing creatures.