When I attended the Horse As Muse workshop with Linda Kohanov and Kim McElroy in Amado, Arizona, part of the experience was a live demo watching how Kim created her chalk pastel drawings.
Although more commonly known for her strikingly detailed, realistic horse portraits, Kim demos a looser, free-form style here. After Linda told us a moving story about her horse Noche, Kim used chalk pastel to create a piece of art that was representational of the story. Kim also finds it helpful and liberating to paint to music, so Linda put on a piece composed by her husband Steve Roach, after Noche's death. Here's the video of the demo for your enjoyment:
I also just heard from Kim that she and Linda will be holding the Horse As Muse workshop again later this year, so if you're interested, just get in touch with Kim.
Here is some of the artwork we created at the Horse As Muse workshop under Kim's tutelage. Linda Kohanov led us through a guided meditation first, accompanied by some of Steve Roach's music. Then we created art (using chalk pastels) based on what we'd experienced during our meditation, with Kim on-hand to help each of us personally whenever needed. Afterwards, we shared what we experienced during the meditation, along with the significance of the painting we created to represent some aspect of our experience. Some of these ladies hadn't done art since their school days: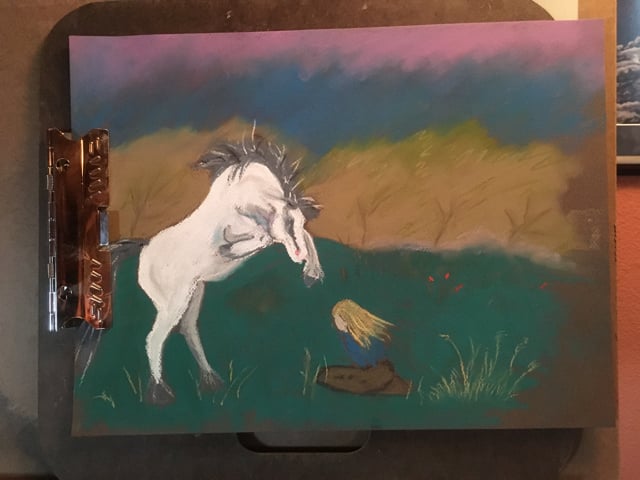 If you have any art to share with us, I would love to see it! Just upload a photo to the Comments section below… 🙂
Equine Artist Kim McElroy – Chalk Pastel Demo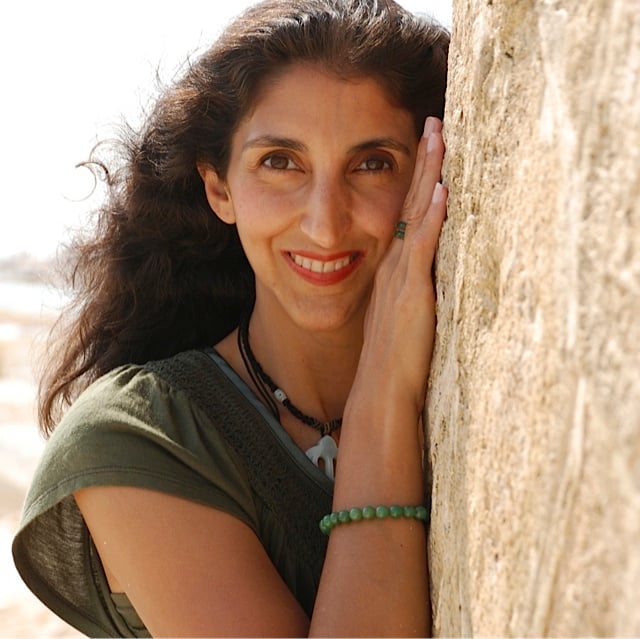 Jini Patel Thompson is a natural health writer and Lazer Tapping instructor. She began riding at age 2 in Kenya, and got her first horse at age 8 in Alberta, and so continues a life-long journey and love affair with these amazing creatures.