There's an interesting process that I've seen each of my wild and semi-feral horses go through. For the wildies that have had almost no human contact (other than severe trauma) they start out being frightened and distrustful.
Over time, as they watch the bond and respect I have with the other horses, their fear gradually turns into curiosity. I don't maximize, or take advantage of this shift in energy/focus by ramping up my interaction with them, or using treats etc to build upon the relationship overtures. I continue to stay chill, go about my business, and allow them to dictate the relationship.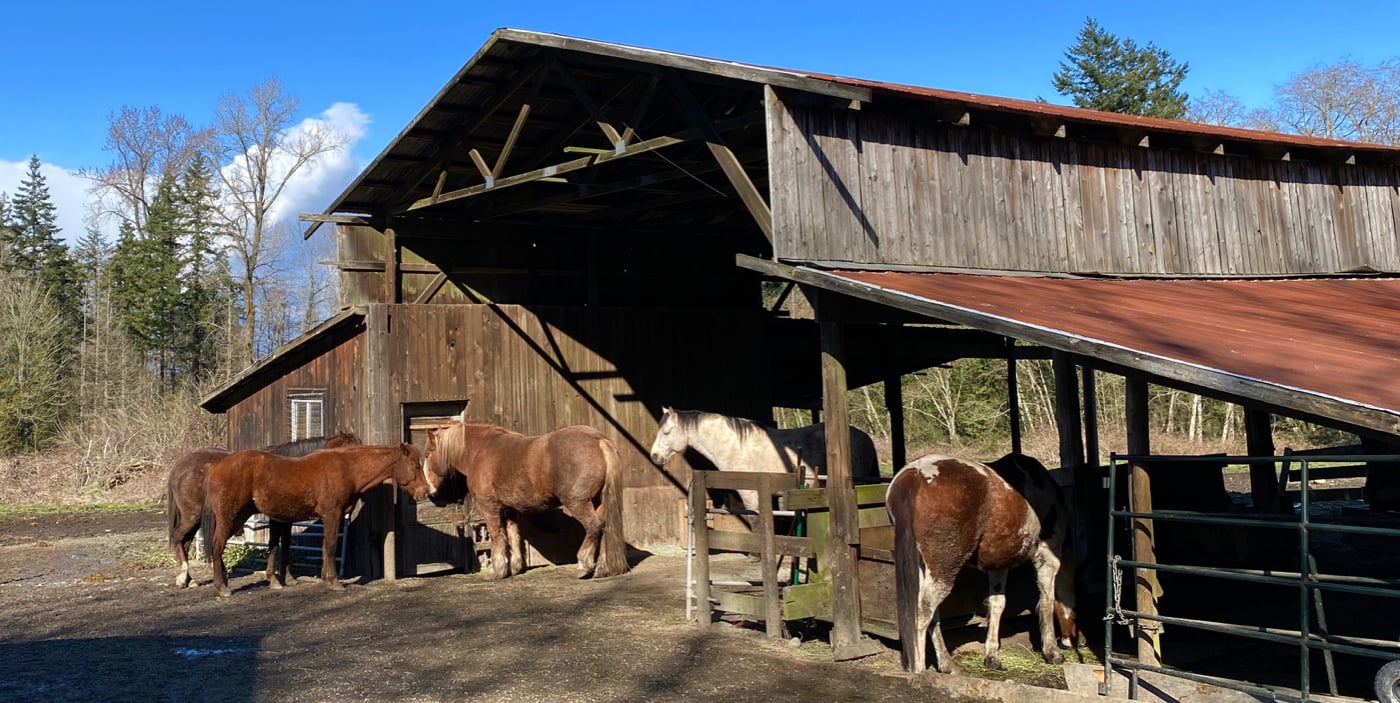 The next phase that follows curiosity about humans, involves some way of touching me with their nose and lips. Think of how an elephant explores her world through the tip of her trunk – it feels very similar. Notice I said, 'they touch me' – not the other way around. Sometimes they want me to have my back turned – with those grabby human hands safely out of the field of possibility – while they explore my shoulder, my hair, my jacket…
Once they've explored me for a while (for some days, others weeks, others months – every horse is different) they then become open to me initiating a greeting by stretching out the back of my hand. Over time, this progresses to the palm of my hand.
The next stage is the polar opposite of all this connection and touching. The next crucial stage of relationship is where they tell me to move away, or get out of their space… and I listen.
Boundaries = Safety
As humans, we tend to interpret requests to go away as a loss of relationship, or intimacy, or love. But if you spend time observing a herd, you will see their relationships segue easily between various distances of super close to super far away – with no loss of love, relationship or trust. In the video below, I've included lots of footage illustrating how horses ask for closeness or distance, both in play and when they're serious.
The wildies cannot feel safe with me, nor trust me, unless I can understand their requests to go away, or move back, and follow through. No means no.
For some of the horses, once we moved through this stage of:
Horse: Get lost!
Me: Okay 🙂
they then requested even greater intimacy and physical touching. But for some of them, it was the gateway into being asked to assist them in healing from deeper trauma humans had inflicted upon them. By listening (and fully receiving without judgement) their request for separation, it proved to them that I was trustworthy. Honoring their boundaries is a crucial step into deeper connection, love and trust.
Likewise, even during this "piss off" stage, if I needed the horse to move out of my way for a good reason (not just a power play) and asked from the calm place of IT IS, they have always complied readily. Because of course, the need to perceive and respect boundaries goes both ways! Horses (unlike humans) don't expect it all to be one way, all the time.
This video shows Cobra at the frightened/distrustful stage and then moving into the curious and exploration stages. This new video below shows Cobra setting and testing boundaries:
Actually, here's something equally cool and bizarre… as I mapped this process:
Frightened/distrustful
Curious
Exploration
Healthy boundary setting
Healing and/or intimacy
I realized something… does that not look like the plot map for every romance ever written?? And many coming-of-age novels too… interesting…
Horse Wisdom: Pushing Back Is An Important Part of Intimacy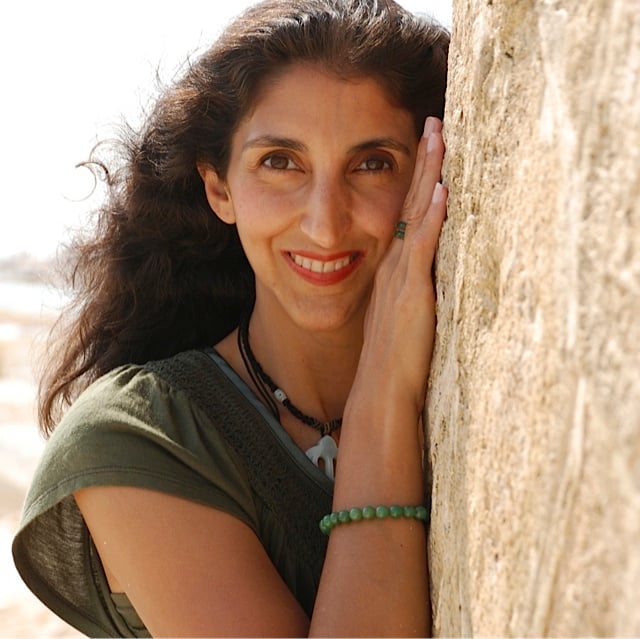 Jini Patel Thompson is a natural health writer and Lazer Tapping instructor. She began riding at age 2 in Kenya, and got her first horse at age 8 in Alberta, and so continues a life-long journey and love affair with these amazing creatures.