Need a forest cleared of underbrush and great trails for hiking, biking, or riding? Just turn a herd of horses loose for a month or two!
Forests are wonderful, stimulating environments for horses – much better than just a flat grass pasture. After having horses on this property, trees are now an 'absolute must' requirement for horsekeeping in my book!
We also had a very interesting comment about this video on YouTube I wanted to share with you:
"I love this! They are in their element! I used to visit wild horses where I live & they kept the conservation land perfect. I learnt there that they don't really eat grass, they eat seeds heads, herbs, leaves, berries etc and their breath smells AMAZING! so herby! Completely different to domestic horses who just eat grass as it's all that's on offer. Imagine the health benefits these horses have! One day a guy was actually measuring the height of the wild plants & said 'the horses aren't doing a good job' and removed them. Saddest day ever for me. Ever since the place is a MESS. They've since hired cattle and they stripped the area bare and chase people even though it's a public footpath. It's been 6 yrs now and I really miss those horses. They taught me so much! This is the nearest I can find to those happy girls n boys! I also quit riding after befriending them. I love this channel!" – Angel
This is a new patch of forest belonging to the neighbours, they used to let their cows in here, but the cows didn't like it much so they stopped putting them in. After Montaro smooched the neighbour on the roadside, she offered us the use of it – what a blessing!
Horses Make The Best Forest Trails!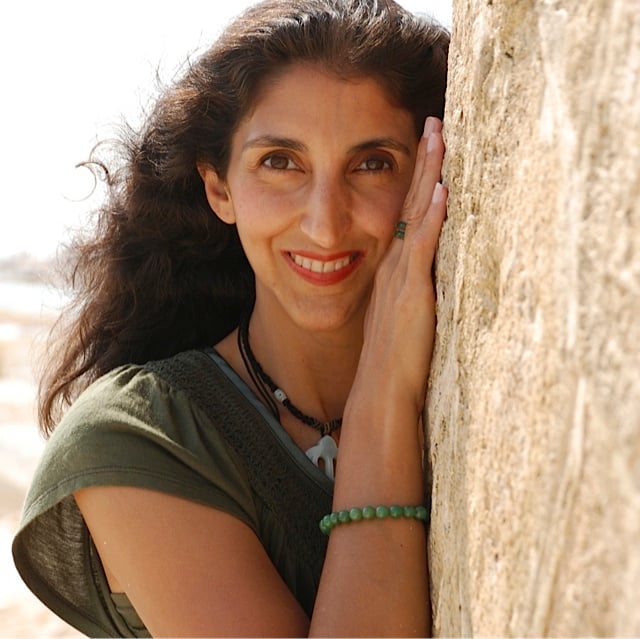 Jini Patel Thompson is a natural health writer and Lazer Tapping instructor. She began riding at age 2 in Kenya, and got her first horse at age 8 in Alberta, and so continues a life-long journey and love affair with these amazing creatures.