If you've ever ridden a horse, and you're now reading this blog, you likely have a more informed, liberated, or expanded view of the whole riding issue. Here's one more aspect of it:
"I felt like sharing a thought I had on riding and perhaps how it could be a necessary pressure. I was reading a post on your blog a follower had written and you had asked a question about her horse needing to be riding to work out knots and release energy. Your question asked about why running free in a herd couldn't achieve the same result and what was riding possibly doing that couldn't be done freely? I was interested by this but didn't explore it much further. Today I was studying a course on barefoot trimming and they used the Brumbies as a blueprint. As they discussed, the natural movement of the Brumby enabled it to self trim, they pointed out the fact that they had to travel large distances daily for food and water.

It got me thinking of the natural external pressure of survival. How this pressure for movement beyond what the horse would naturally do for pleasure or play when its food and water was readily available, could possibly be a necessity, but is removed when the animal is in captivity. This I could relate to personally as well. I got an external pressure to bring in an income (I'm a stay at home Mum) and it actually felt really grounding and strengthening, even though it isn't something I wanted to do.

Perhaps we have a need for external pressure to push us beyond, once coming from the pressure to survive in the wild, but could now possibly be achieved through riding, or other activities that push the horse beyond its wants or comforts. Anyway I thought it was an interesting theory and worth sharing. Sending love to you and the singing horse herd. – A.V."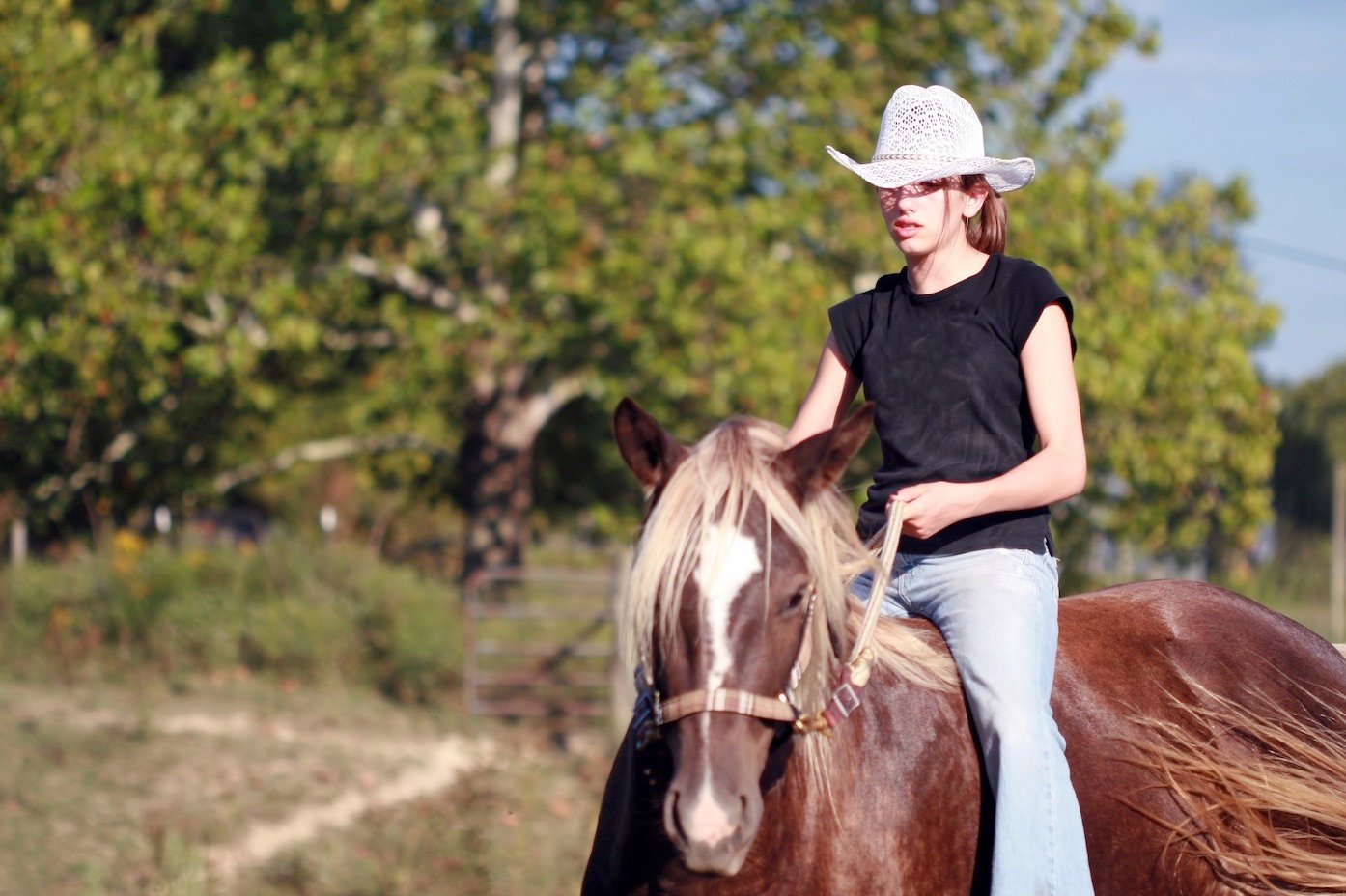 Such an interesting, understandable and valid perspective. And very timely, because Kesia is smack in the middle of this journey/exploration with Jax. He has invited her to ride him a couple of times, but there has been a process leading up to that, and of course, they've only just started. She's journalling everything and hopefully will be able to share more with everyone on the blog, as she goes along.
The thing that comes to mind regarding this perspective, is that intention is key. Because it provides the WHY. And the intention/energy held is far more important than the action or activity.
As a very base example: A man drills a hole in my tooth with the intention of helping me and helping my tooth vs. a man drilling a hole in my tooth because it's fun for him and he doesn't care whether I want that done, or not. The action/activity is exactly the same, the intention, the WHY makes all the difference to how I feel about the activity, and the amount of pain I feel.
I think manipulative training (which often masquerades as natural horsemanship or 'liberty'), where the human pretends they're giving the horse a voice, pretends they're being nice and considerate, does far more damage to the horse's core and psyche, than a matter-of-fact "Okay, you need to do this job, cause we all gotta eat" approach. I have met horses far more shut down or damaged from these 'cloaked' methods, than ones where the owner is honest that the horse doesn't have a choice.
My own childhood horse never refused to carry me riding. She also dumped me whenever I was being a jerk – and then waited for me to get back on. She never took off after bucking me, or ran for home, she simply waited nearby for me to get up and dust myself off. She would also come and get me to go riding; make me leave my friends, and take her out riding instead. But she had a VERY important role in my life – she literally carried me away from my abusive home, stripped the chains off me and made me feel I was flying free. She had a crucial role/job to keep me alive.
When I sent a picture of that riding relationship to Aude and how the energy travelled between us, and it was so wonderful, she said, "Eeeuuuuwww!! When you and I ride, we will be two Queens, riding out together." Makes sense right? What was appropriate and necessary when I was 10 would be gross and parasitic now – because I am no longer that person!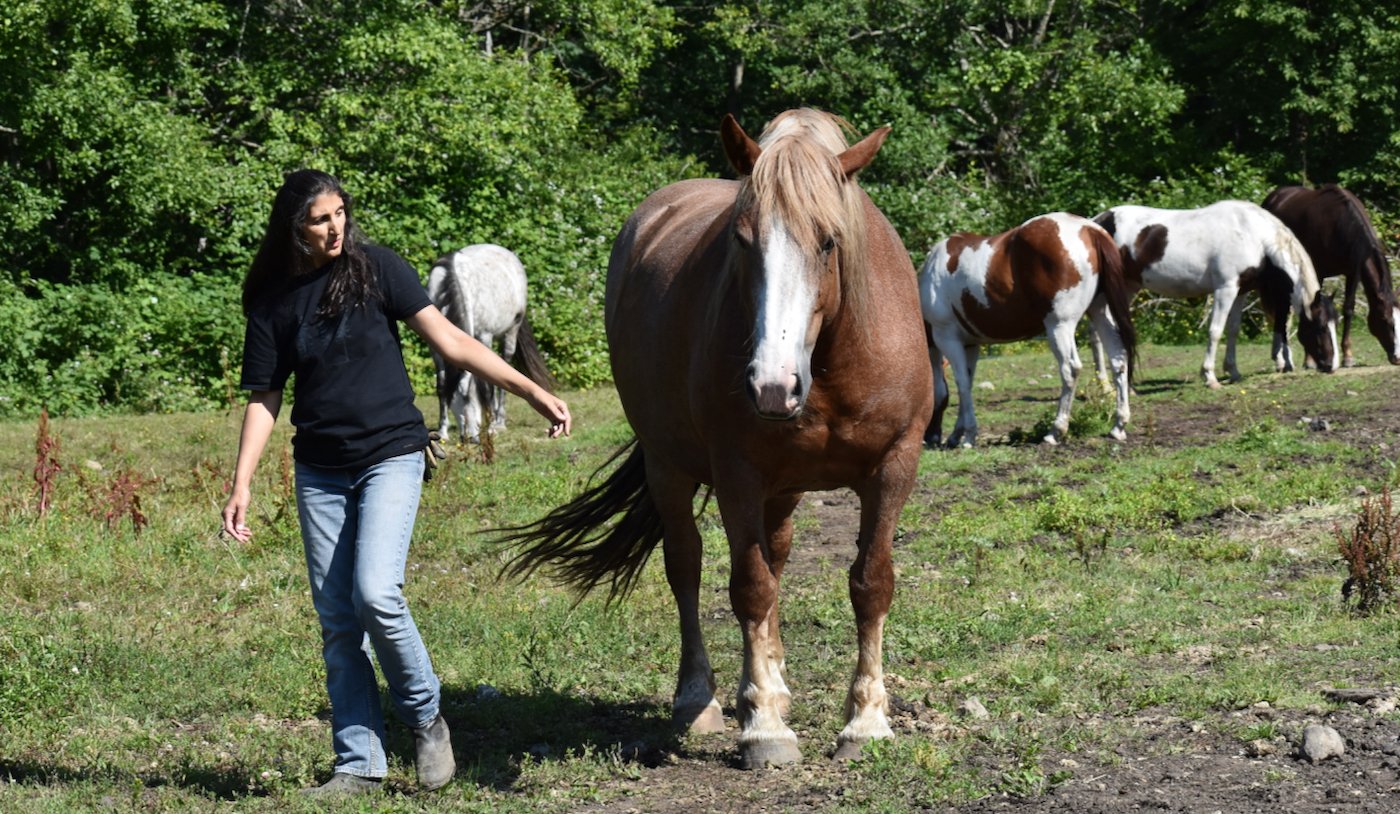 I also love this reader's example as a mum who thought she was going to just work at home, but was required to take on paid work… that's exactly what I mean – because her WHY was real and authentic and absolutely necessary.
The night before Juno left for Kesia's he said to me, "None of us wants to go, but it's the next step that must happen." That 48+ hour trailer ride was an excruciating initiation process for Juno. I think he knew he would get on that trailer a youth and get off that trailer a 'man'. He had weaned himself 6 months prior to the journey – perhaps then he knew it was coming. So that's exactly the kind of pressure we're talking about. It was a horribly challenging experience, but it was necessary for a larger purpose. So then, it's a net positive.
I recently watched a 4-part series on barrel racer Fallon Taylor. According to my standards, her horses have a shit life. But you can see in the videos, she LOVES her horses. And through their journey together, she develops into someone who consults animal communicators, meditates and visualizes. And she is helping MANY humans with her stories, videos, posts. I think her horses are fully cognizant of their role and that they are helping her and her tribe as much as my herd helps me and all my readers.
It's all relative. What is your intention? What is your WHY? Fallon's herd and my herd and so many horses/herd around the globe are assisting humans to shift and expand their consciousness. It's all good.
Is Riding a Positive Pressure?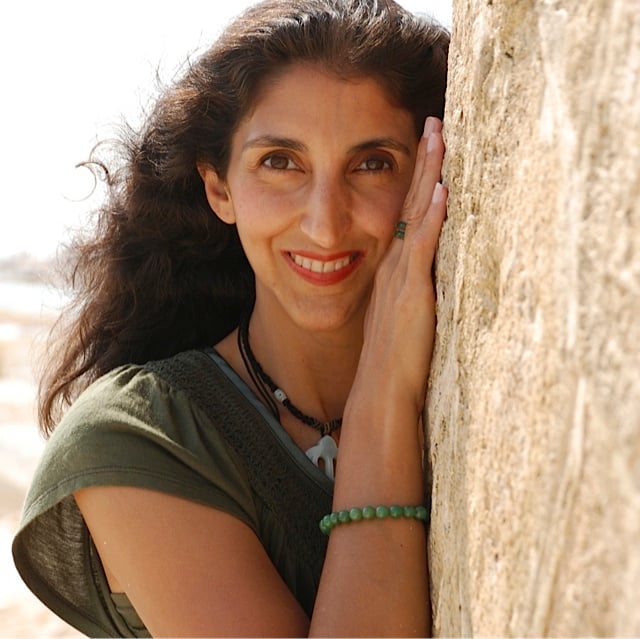 Jini Patel Thompson is a natural health writer and Lazer Tapping instructor. She began riding at age 2 in Kenya, and got her first horse at age 8 in Alberta, and so continues a life-long journey and love affair with these amazing creatures.