I invite the herd to go into the back 20 acres at dusk – just before the coyote pack gets active. Audelina comes along, but doesn't think that's a good idea! And guess what happens…? Let's take another journey into animal communication – through body language, energy, and thought packages.
Aude is such a clear communicator – watch her eyes, her breath, notice tension points in her body. Compare her body signals to Montaro – notice the differences. Montaro has so much more safety in his body/psyche. Even though Aude is the biggest, strongest horse, she does not have the confidence and personal power that Montaro does.
Watching, perceiving, being with the horses in this way is one of my favorite things. I learn so much, every time. The rest of the herd would not even cross the creek with us at this time of day. Siyone and Kaliah have only brought their foals back here twice (both times when I was here) during the whole summer/fall. It can be tricky (the wetter, the trickier) for the babies to get down the clay-sloped incline and to cross the creek – and then there's the coyote issue.
Linking With Your Horse's Body Through Touch & Energy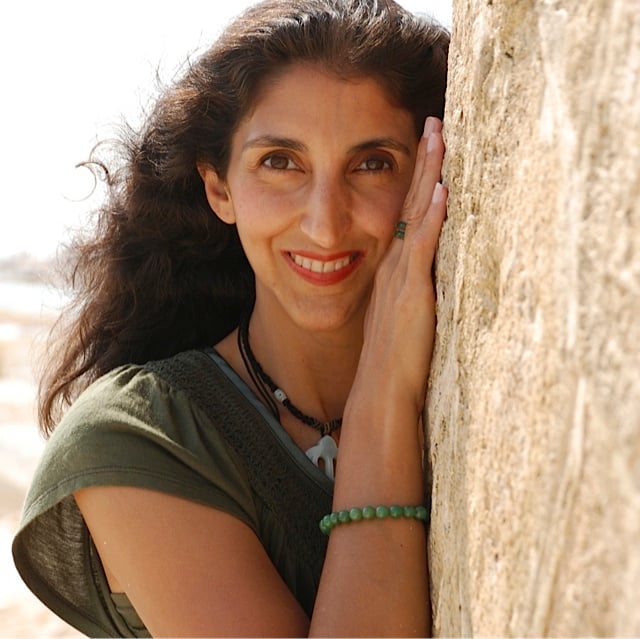 Jini Patel Thompson is a natural health writer and Lazer Tapping instructor. She began riding at age 2 in Kenya, and got her first horse at age 8 in Alberta, and so continues a life-long journey and love affair with these amazing creatures.