We've been talking about flower essences lately, but how about just connecting – in the moment – to plants you discover in your field? Have you ever thought about the gifts of the plant world that might be right in your back yard?


In addition to obvious gifts like fruit and berries, the leaves of many plants and trees have powerful gifts too. I remember walking in the hills of San Diego and coming across a special variety of Eucalyptus that also smelled like spearmint. I was so thankful to sniff those leaves as I continued my walk and filled with gratitude to Eucalyptus as I drove back down the mountain and their aroma was all over my hands and filled my car.
Then I was in a friend's backyard and I had just read about eating the leaves of the gingko tree – only 5 leaves per day is supposed to have a marked effect. And there she had a gingko tree bordering her pasture! So we plucked some leaves (asking permission first, and feeling for where to pluck them, of course) and they were delicious! I can't even describe the flavor, but I could feel my body saying, YES!
Imagine being able to receive all the antioxidants, bioflavonoids, adaptogens etc. our body needs FRESH, rather than in capsules. We should think of that when deciding what to plant and also as we greet and connect with what's already growing around us.
P.S. And if you don't agree with me about the aggression of blackberry, just check out this video!
Receiving Gifts from the Plants in your Pasture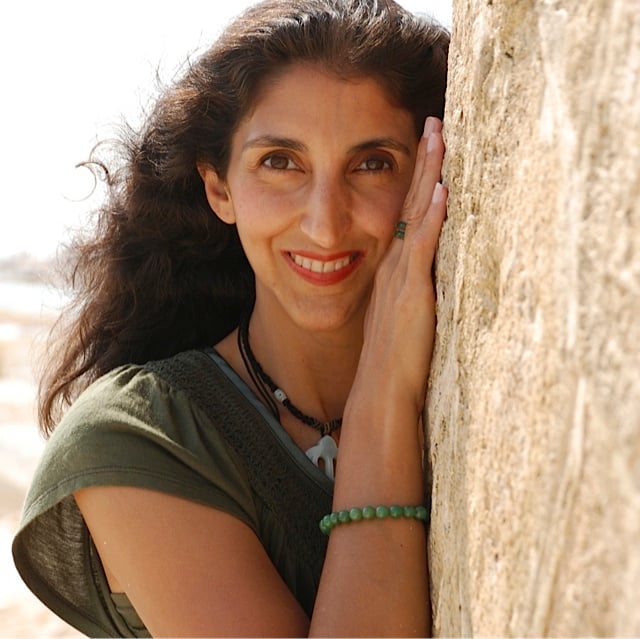 Jini Patel Thompson is a natural health writer and Lazer Tapping instructor. She began riding at age 2 in Kenya, and got her first horse at age 8 in Alberta, and so continues a life-long journey and love affair with these amazing creatures.