One of our horse listeners with a challenging dog wrote in to ask if I could share any ideas on what I think works best with dogs – in light of my very different approach with horses. She wrote:
"All the dog trainers talk about dog communication, leadership, etc etc, and it seems to be along the same lines as natural horsemanship: sounds wise and good, but ends up being somehow limiting, even manipulative. Do you end up with a well trained dog, or a shut down dog? I'm really not sure.

I'm choosing instead to allow time and experience to shape him, and trying to understand HIM, rather than some idea of what he is. I see him struggle to get through to me, and I struggle with the right approach. Do I get stern with him? Do I merely redirect him with the help of treats? Do I be the "leader"? He's a strong, powerful dog but balanced and sweet as well. No aggression, no wariness, no manic behaviors, but full-on energy.

I wonder if you have some thoughts about the being of dogs, and how you approach how you are with them? I believe you will have some great thoughts to share on this!"
Y'all know me so well! And yes I do have some thoughts I can share on this 🙂 But I figured it was easier and more helpful to *show* her my approach, rather than write a big long article about it!
I thought I would wait for her to watch the video and let me know if it was helpful/useful before I made it public. And she wrote back:
"After watching the video I love the sentence: "(our) job is to advocate and support the dog to develop the highest and best expression of who they truly are". Big resounding yes. Really helps me understand how to build the trust and relationship with him. First though, I gotta better understand his genetics.

I found your demonstrations very instructive and helpful; your approach reminds me very much of what we teach in our school, to listen in to what the creative medium of reality is trying to teach you if you want to create a new reality for yourself, or your community. It takes a fierce honesty and unflinching gaze, and a practice of managing one's projection, so its not a walk in the park. But that's what I so appreciate about you and your team. I need to better understand this terrain, and the animals are the perfect teachers of energy and thought hygiene. Truly amazing! Never would have known this if I hadn't stumbled across your work a year ago.

Anyhow, I was so very thrilled you took the time to show me. Its hard to express how special that is 🙂

I think my dog is feeling relieved that I'm starting to get the right picture and can stop getting so frustrated with him. After I got your email he came and lay right on my feet and put his head on my leg and I felt his relief and affection. You see he's not an affectionate dog, though very friendly with everyone, so it was an unusual gesture from him. He's been holding back a bit because I haven't quite been showing up how he needs me to, is my sense. Anyway, lots of love and gratitude to you from both of us!"
If you have a 'difficult' or challenging dog, know that your dog can/will be one of your best teachers if you choose to lean in, listen, experiment, understand, rather than seeking to discipline and control that dog. Just like a horse, really!
Since most of us horse people also have a dog or two, I figured sharing this on the blog here was a good idea. Post a picture of your dog below as I'd love to see them. And if you can get a shot of your dog with your horse(s) then you get bonus points!
Understanding & Listening to Dogs – My Approach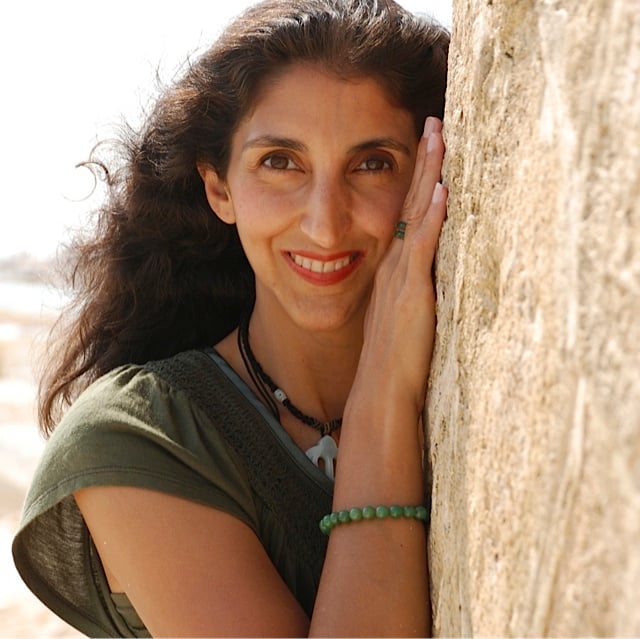 Jini Patel Thompson is a natural health writer and Lazer Tapping instructor. She began riding at age 2 in Kenya, and got her first horse at age 8 in Alberta, and so continues a life-long journey and love affair with these amazing creatures.