One of our horse listeners, who is also a professional musician, composed and performed this magical piece of music for Cobra on her oboe. What happens when we play the music she sent?
This was such a beautiful and unexpected gift! I expected to just play it once or twice, but the horses remained engaged and gathered near the speaker, so we just kept playing it over and over again. We must have played it for a good half hour, until it felt like they were 'done' with it.
The most remarkable thing for me is what happened with Makah-Mahpee. As I stood in the field with the herd, watching Cobra, Makah came up behind me and said, "I'm going to touch your arm so don't startle, or you'll make me startle/jump!" So I prepared myself and he came alongside me and touched my arm with his nose, then pressed the top of his neck into my arm. He held it there and the sweetness of his 'hug' was so precious! As the music played, he slowly worked his way along his entire body, pressing each section into my arm/side and holding it there lovingly. It was one of the most deliciously precious experiences I've ever had – one of aching intimacy and great privilege.
Makah only allows me (and others) to touch him briefly on his nose in greeting. Otherwise he will allow me to stand within a hair's width of his skin, because he trusts me 100% that I will honor his wishes and not try to touch him. I am continually amazed at how much this sweet horse wants to engage fully with me, yet not be touched. So of course, I am learning so much from him about what is possible when all is energy.
Even Kaliah has told me that although Makah trusts me with his life, he purposely does not allow me to touch him, so that he can teach me. So imagine how mind-blowing this was, after 2 years together, for Makah to ask to touch and feel my body. He didn't break his rule – as I did not touch him. But he wanted to feel what I felt like, along every part of his body, from his neck to his rump. Truly, one of the greatest gifts I've ever received and one I will treasure always.
Healing Music Composed for Cobra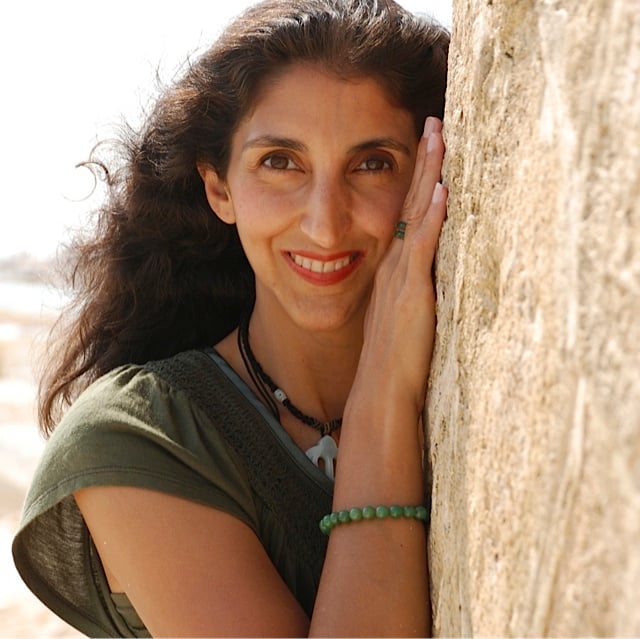 Jini Patel Thompson is a natural health writer and Lazer Tapping instructor. She began riding at age 2 in Kenya, and got her first horse at age 8 in Alberta, and so continues a life-long journey and love affair with these amazing creatures.