If you've read Isabella Tree's fabulous book, WILDING, then you already know about Knepp Estate and it's re-wilding project. Isabella and her husband converted their 3500 acre conventional dairy farm to wild land, populating with keystone species and letting Nature be in charge, to regenerate all the damage done by humans. If you haven't read the book yet, then get it – definitely one of my all-time favorites.
My hubby Ian and I visited in Sept 2019 and fell in love with the wild English Longhorn cattle. We also had some interesting conversations with locals who are still upset about the shift from agribiz to wildland project. Come join us for a tour…
My signage and gate rant
A note about the signage: I recently visited the Knepp website and noticed that they have more information about the paths plus a downloadable map of the footpaths. However, they are still assuming that people will read through the website first. For us, we were having brunch with friends and then realized that the Knepp Estate was not too far away – so we made an impromptu visit and had to ask twice along the way (in the village) to find the entrance. As we drove in, we saw a parking lot and looked for signs as to whether this is where we should park – no signs. So we parked and began walking along the only path that led off from the parking lot. Unbeknownst to us, this was a 'service road' and off-limits. So I surmise the parking lot must have been employee parking? But again, no signs on either the parking lot or path.
It was only after we completed a 2.5 hour loop that we found ourselves in what was obviously the main parking lot, adjacent to a barn that had maps of the estate and footpaths, local gifts, snacks, and copies of Isabella's book (I bought 3 as gifts – it's a seriously good book).
It's a shame that the employee (driving a jeep) who told us we were in a restricted area didn't take the time to solicit our feedback to improve their systems. We do this in our health business all the time and we have made countless changes or tweaks based on customer feedback – it is so valuable!
I know that Knepp has also had issues with visitors leaving gates open and the wildlife getting out. Again, the solution here is not to tell people to close gates, or have more warning signs. How many of you have barn helpers that have been well-trained and still occasionally leave gates open, or not latched properly?
Humans are always going to make mistakes – that's guaranteed! So you have to develop systems that expect those mistakes to be made. For example, at my barn, I have three gates at the main entrance; one to the hay arena, one to the barn road, then a final one 40 feet down the barn road. Because I also have horses that can undo gates! So even if the barn help doesn't close a gate properly, I've got 2 more gates as backup. Since I instituted that system, there have been no more horses running down highways.
If I were Knepp, I would put industrial strength springs on all my gates that snap those gates closed all on their own. And I would have a 2-gate system (at least) on every entrance. Ideally you'd want an alarm that sounds when the gate isn't closed and a recorded voice yelling out: "Close the gate!" Or, put staff on rotation to check the gates every hour. Personally, there is no amount of hassle too great if it prevents a stream of wildies from running out into traffic! Can you tell I have a wee bit of horse-escape PTSD??
Self-sustaining forage
At any rate, the most remarkable thing for me at Knepp was that this 'terribly overgrown/ruined' wild land just looked like a normal pasture to me! But you can see from Ian's response in the video, that what British people are used to seeing in their countryside is something that looks more like this:
Bushes and hedges only exist as property markers and the terrain is smooth grass, ideal for sheep farming. There is no regenerative ecosystem in land like this – not for plants, or insects, birds, or animals. It is a completely contrived, human-created environment – manicured into existence for one narrow, short-sighted purpose only.
One of the fascinating details in Isabella's book was the stocking rates for self-sustaining species. So first you need to have the right mix of keystone species on the land, but then each species has a density rate per acre that allows the animal to be self-sustaining (in her climate) with no hay feeding required! That's my dream for sure. Bison, for example, require 22 acres per 1 bison. So I would guesstimate a horse like Audelina (at 2,000 lbs) would require a similar amount of land – as I am in the same climate here in the Pacific Northwest, as the UK.
If you're in a different climate, with different terrain, the self-sustaining density rate is going to differ widely. For example, there's no way 22 acres in Arizona would provide enough forage to support 1 bison, year-round. I remember equine ethologist, Lucy Rees, who has studied a wild herd in Spain for over a decade, saying that the herd required 100 acres per horse to be self-sustaining year-round. If you find stuff like this fascinating, then definitely get Isabella's book!
Other great resources include:
Dirt to Soil book by Gabe Brown
Kiss the Ground film (currently on Netflix)
Will Harris' Soil Regeneration Video (free)
Regenerating Destroyed Horse Pasture (rainy winter climate) – article with photos
Regenerating Stressed Pasture (snow winter climate) – article with photos
As Kesia and I have often discussed, we need someone to write the book or make the film on incorporating these principles into horse properties! Both of us are continually experimenting and improving our systems, so rest assured, when we figure it out, we will share it. I have been collecting video footage for over 2 years now of all my experiments (and failures) and I feel like I'm finally getting closer. If you have any wisdom, experiments, or ideas to share, please leave them below!
Visit to Knepp Estate – Wild Conversations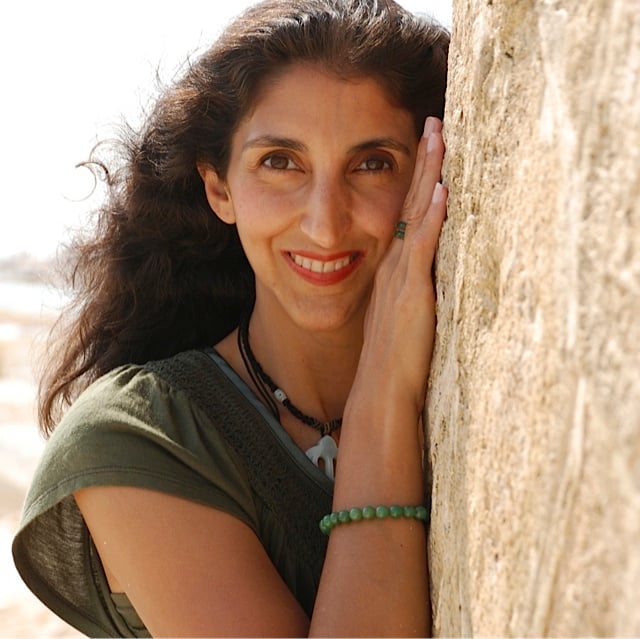 Jini Patel Thompson is a natural health writer and Lazer Tapping instructor. She began riding at age 2 in Kenya, and got her first horse at age 8 in Alberta, and so continues a life-long journey and love affair with these amazing creatures.