My herd of wild and semi-feral horses have never seen a giant horse-sized ball before. What do they think of it and how will they react? I don't want to 'train' them to play with the ball – I simply want to see what they feel about it. Then I want to join them in playing and co-learning…
One of our horse listeners, Sheila, generously gave me this ball before she moved out of town – but it either has a leak, or the air just slowly leaks out of the valve, so I wasn't able to give them another session with it. Maybe in the summer, when it's easier to carry the ball back and forth from the gas station, we'll give it another go. I've never had a ball like this before, but you have to use a motorized pump to inflate it.
So much learning takes place over multiple exposures/exploration, so I'm curious to see how each horse reacts the second time I bring this ball out. It's also interesting to see how each horse's personality comes out with a challenge like this – it's a chance to observe how their brain works, their default reactions, and temperament. The learning never stops.
p.s. That's my cousin Katrina Patel in the video. She's in the process of moving to Vancouver from Edmonton AB and quickly figured out that the horses love fresh blackberries!
Herd-Based Learning with Monster Ball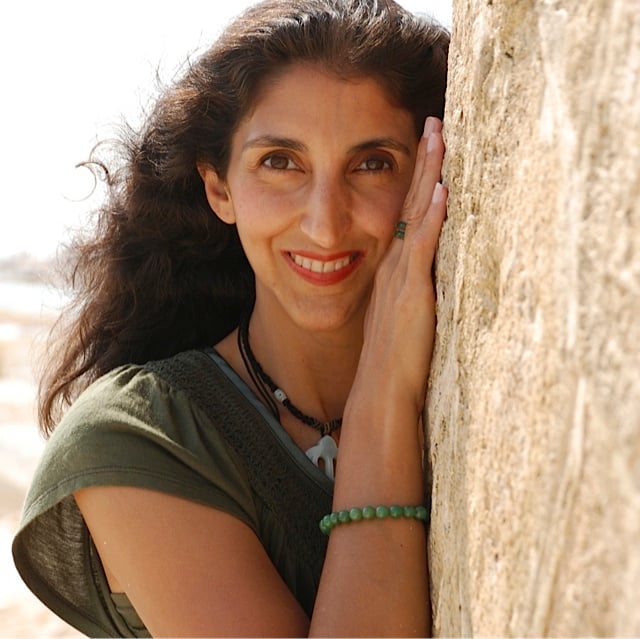 Jini Patel Thompson is a natural health writer and Lazer Tapping instructor. She began riding at age 2 in Kenya, and got her first horse at age 8 in Alberta, and so continues a life-long journey and love affair with these amazing creatures.