Cobra has asked for herbs to help with his metabolism – let's see which herbs he chooses and how much…
Allowing our horses to self-medicate, according to their body wisdom, is hugely empowering for both us and our horses. It also deepens the trust, and therefore the connection and intimacy of our relationship.
Because Juliet was so trusting of Cobra's wisdom and allowed him to direct the process, he was able to invent and show us the entire aromatherapy piece – I was gobsmacked! I never would have come up with that on my own.
For those of you who know your herbs, you may be wondering why we weren't offering certain herbs that you would definitely have offered for this issue. The simple answer is that those were all the herbs we had on hand! I normally buy all my bulk herbs from Mountain Rose Herbs, but since Covid closed the border, we've been getting absolutely caned on Customs fees up here in Canada. So the herbs you see are all that remain from the normally large selection I have on hand. But notice how that doesn't matter, and it's still very effective for Cobra.
I hope this video has given you some ideas and inspiration… even if you don't have a doctor-garden for your horses to self-select from, according to their needs, or if it's winter, you can still offer them all the herbs, minerals and omega-3 oil they need, using this combination of your intuition, and physical cues from the horse. This is such a worthwhile endeavour to get fluent at! But the super easy way to get started is by just offering a few herbs to start. Or, make up one or two of these herb blend recipes.
Along with Lazer Tapping, listening to my horses, key remedies using DMSO, wild oregano, etc, these horse-selected herbs are yet another reason my vet bills remain rock-bottom. In fact, we haven't had a vet out here since Makah was castrated 2 years ago. If you follow this blog, you know we've had plenty of injuries and health issues during those 2 years! But the bigger your natural medicine-bag, the more resources you have to assist with long-term, root-level healing. It's a total win-win.
You can watch Part 2 here.
Horse Self-Selects Herbs to Help with Metabolism & Weight Regulation – Part 1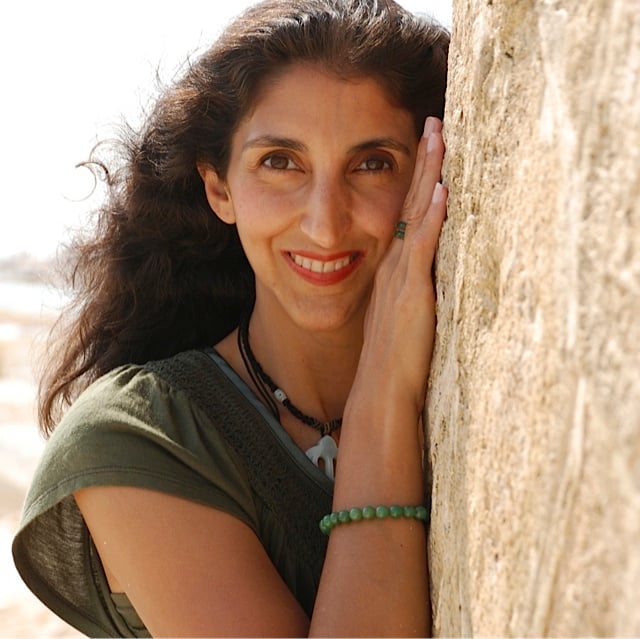 Jini Patel Thompson is a natural health writer and Lazer Tapping instructor. She began riding at age 2 in Kenya, and got her first horse at age 8 in Alberta, and so continues a life-long journey and love affair with these amazing creatures.