One of the wild mustangs, Cobra, doesn't want his hooves trimmed – by anyone! He has a massive crack up the middle of his right front hoof; nearly splitting it in half. And he still doesn't want any help.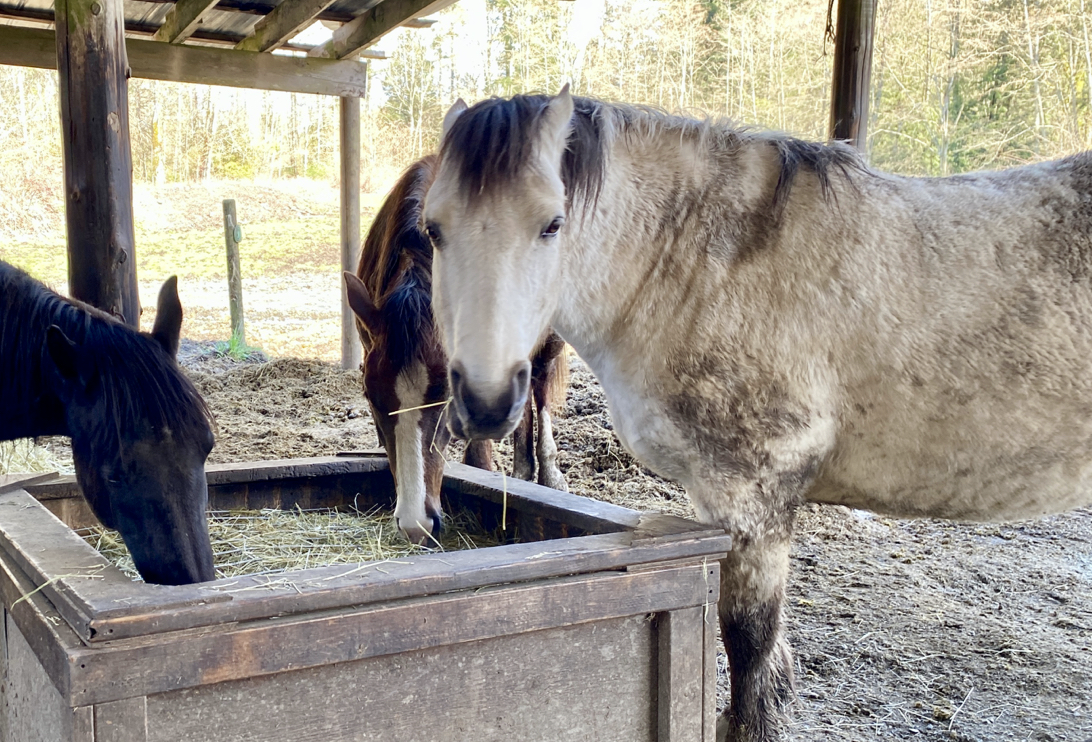 He's seen Kesia trim all four of Kaliah's hooves (also one of the wildies) – unhaltered with the herd around. He's watched me trim Makah's hooves twice (another wild mustang who doesn't want to be touched). The mustang babies and all the other horses (except Siyone, but her hooves are fine) have all had their hooves trimmed by Kesia or me. Everyone has their hooves trimmed completely at liberty (no halters, ropes, pens, etc) wherever they choose (field, barn, paddock) with the herd milling around them. And still, even when he's limping, he refuses.
What happens when you let the horse be in charge of their own body? If you believe your horse is a fully sentient being, then, do they OWN their body – or do you? And if your horse says, No – are you a respectful person who listens to their horse, or are you negligent? And how much help do they really need?
Zorra first asked me all these questions five years ago, when she didn't want me to pick out her hooves regularly. Even that was a shock to me, at that time, and something I hadn't even considered.
Many peoples' opinion on hoofcare goes something like this:
There are times when we just need to do what needs to be done, for their best.
In my opinion, there are two issues with that:
1. If the horse OWNS his own body, and is fully sentient, then surely he gets to decide what is best for his body. If not, then you would need to argue that either the horse is not sentient, or, he is a slave with someone else owning and having authority over his body.
2. So many times we humans think we know what's best. We feel our convictions with every fibre of our being and are willing to go to the wall for what we think is right. Which doesn't mean that it is. How's planet earth doing since us humans took over management? I have already been shown by Zorra how horses use gross imbalances in the hoof to fix something elsewhere in the body. As soon as the lumbar, or the shoulder etc is sorted out, the horse either self-trims or asks us to remove that bit of hoof.
Cobra only limped for 2 days and otherwise, for the entire 6 weeks thus far, has remained fully mobile, galloping, wrestling, etc. So who am I to intervene and force my will upon his body when he is in nowhere near an emergency-intervention state? I took pictures yesterday and he has self-trimmed even more of the pointy bit off the hoof. The rest of his hooves are in excellent condition and I have not touched them either.
The other difference between this herd and many domestic horses is that they have plenty of gravel to self-trim their hooves, if they wish. I would love to have others test exactly how much gravel is needed to self-trim adequately. From my own experiments, the smallest area I've tried that has been effective is 1500 s.f. and you need to use a layer of 3/4″ gravel and then 1/4″ (crusher) on top of that. And make sure none of the gravel you order has smooth, rounded edges – they need the rough crushed surfaces in order to trim.
Also, if a member of this crew wants help with something, or wants me to do it instead, they are well capable of requesting it. Sometimes I request permission and they give it readily.
Kesia and I have shot video footage spanning 2 years, as our hoof trimming paradigm has evolved, because the horses have taught us SO much about their bodies and their wisdom. We are currently editing all that footage into a documentary video, which will explain each of these aspects in more detail and show how these precepts play out over time. I find the dialogue multi-faceted and just plain fascinating!
Massive Crack But Won't Allow Hoof Trim – What Should I Do?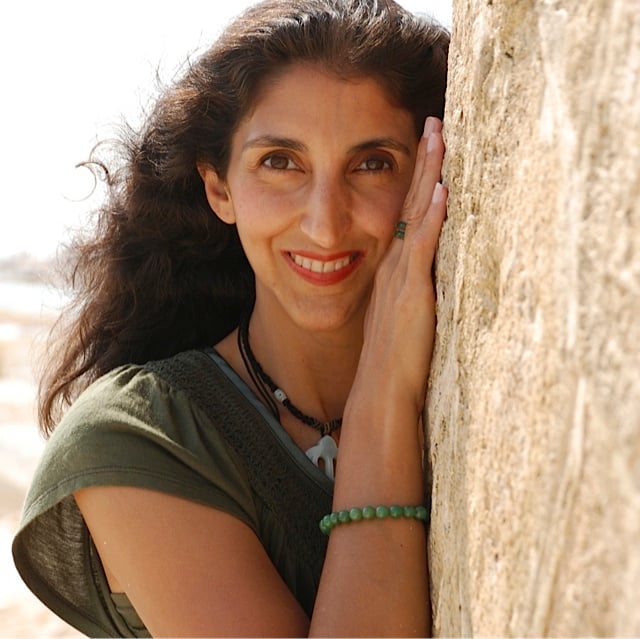 Jini Patel Thompson is a natural health writer and Lazer Tapping instructor. She began riding at age 2 in Kenya, and got her first horse at age 8 in Alberta, and so continues a life-long journey and love affair with these amazing creatures.