One of my subscribers asked if I could do a video on my paddock/pasture setup for my herd of 5 horses. I live in the Pacific Northwest (Langley, BC) so my setup is designed to keep horses healthy and happy through a LOT of rain and mud.
I don't have a great manure setup on this property – because I'm only boarding here and the residents have a number of parameters I need to abide by. Plus, this property is slated for townhome development in the next few years, so no one is concerned with long-term pasture management here.
My manure solution works for now, but is not one I would use on my own land, or as a sustainable solution. Currently, I have dug a pit right behind the barn so we can keep the wheelbarrow on either a gravel or concrete surface all the way to the pile. Otherwise, the barrow would sink into the mud and be immovable. During winter, we only remove manure from the paddock or barn (graveled) surfaces.
Last year, at the end of the summer, before the winter rains started, we dug a pit behind the manure pile. This excavator then moved this big pile of manure into the pit and covered it with the earth he dug out of the pit. We left it as a hill because horses love to run and play on hills.
This year, I will have a backhoe come in and carry the manure pile to the back of the property line and dump it into the blackberry bushes and stinging nettle that run along the back fenceline; where the land transitions from meadow to forest.
Again, these are make-shift solutions. And while not ideal, they will work until the developers come in, raze everything and put up townhomes and condos.
Long-term manure solutions might involve setting up a 3-bin composting system (with 5 horses I'd also need a tractor for that), or dumping into a portable bin that was picked up and taken to a composting facility. Unfortunately, the sun does not get hot enough, nor the winters cold enough to kill the worm eggs in manure in this climate. Nor does our weather break down manure very well. So in the Pacific Northwest or UK climates, it's all about composting!
My Paddock & Pasture Setup for a Rainy Climate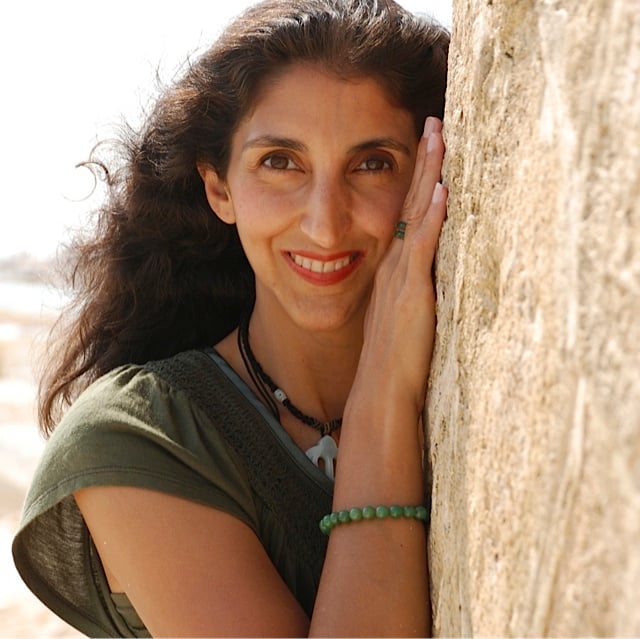 Jini Patel Thompson is a natural health writer and Lazer Tapping instructor. She began riding at age 2 in Kenya, and got her first horse at age 8 in Alberta, and so continues a life-long journey and love affair with these amazing creatures.