I received a question from a reader struggling with itchy, flaky skin on her horse. The vet has been out and prescribed shampoos and other medicines which haven't worked. So she was wondering if treating with herbs like calendula, nettle, dandelion, red clover could help him? And if so, how much should she give? And did I have any other ideas?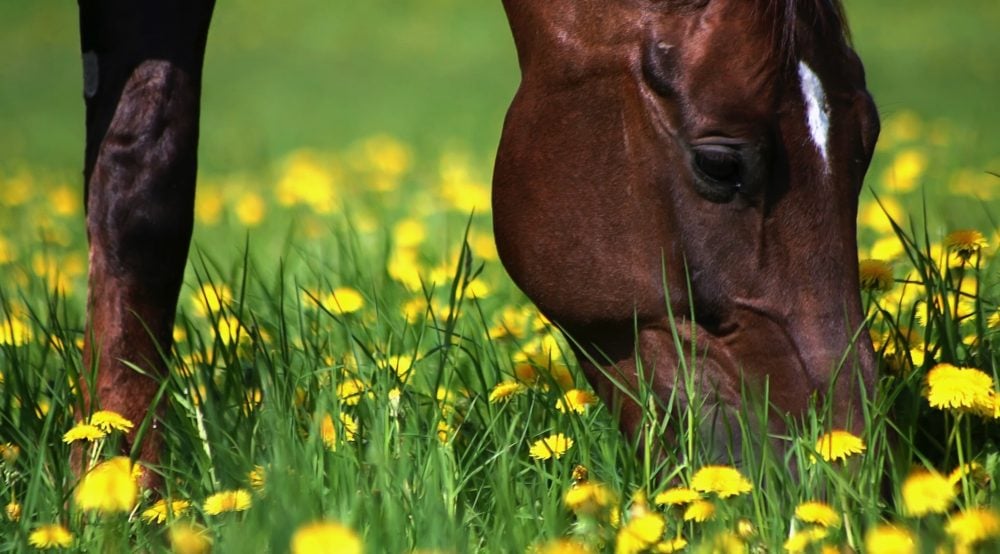 Well without being able to see the horse or ask qualifying questions, here's what I would do. Any one of these remedies might be the winning ticket, or, it could the combination of remedies that resolves the problem.
The first important distinction is whether your horse has itchy, flaky skin all over their body? Or only in certain areas?
Is the itchy, flaky skin more of a dandruff-type issue, or has the skin/tissue actually changed texture or appearance?
If your horse has itchy, flaky skin over much of their body and it's more like dandruff, then remedies 1, 2, and 4 are a good idea and may be sufficient.
But if your horse has this issue only in certain places, or patches, and the skin has changed texture (thickened, scaly, bumpy, scabby etc) then head straight for #3 as there is likely an infectious agent (pathogen) involved. This remedy will kill the pathogen (bacteria, virus, fungus or parasite) while reducing inflammation and eliminating itchiness.
Holistic Remedies for Dry, Itchy, Flaky Skin
1. Sure, try those herbs. Herbs are always great for systemic support and long-term healing or resilience. If you fix the underlying issue that created the problem, the problem is unlikely to recur. You can buy great quality bulk dried herbs and here's my list of herbs for horses, and which herb is good for what condition.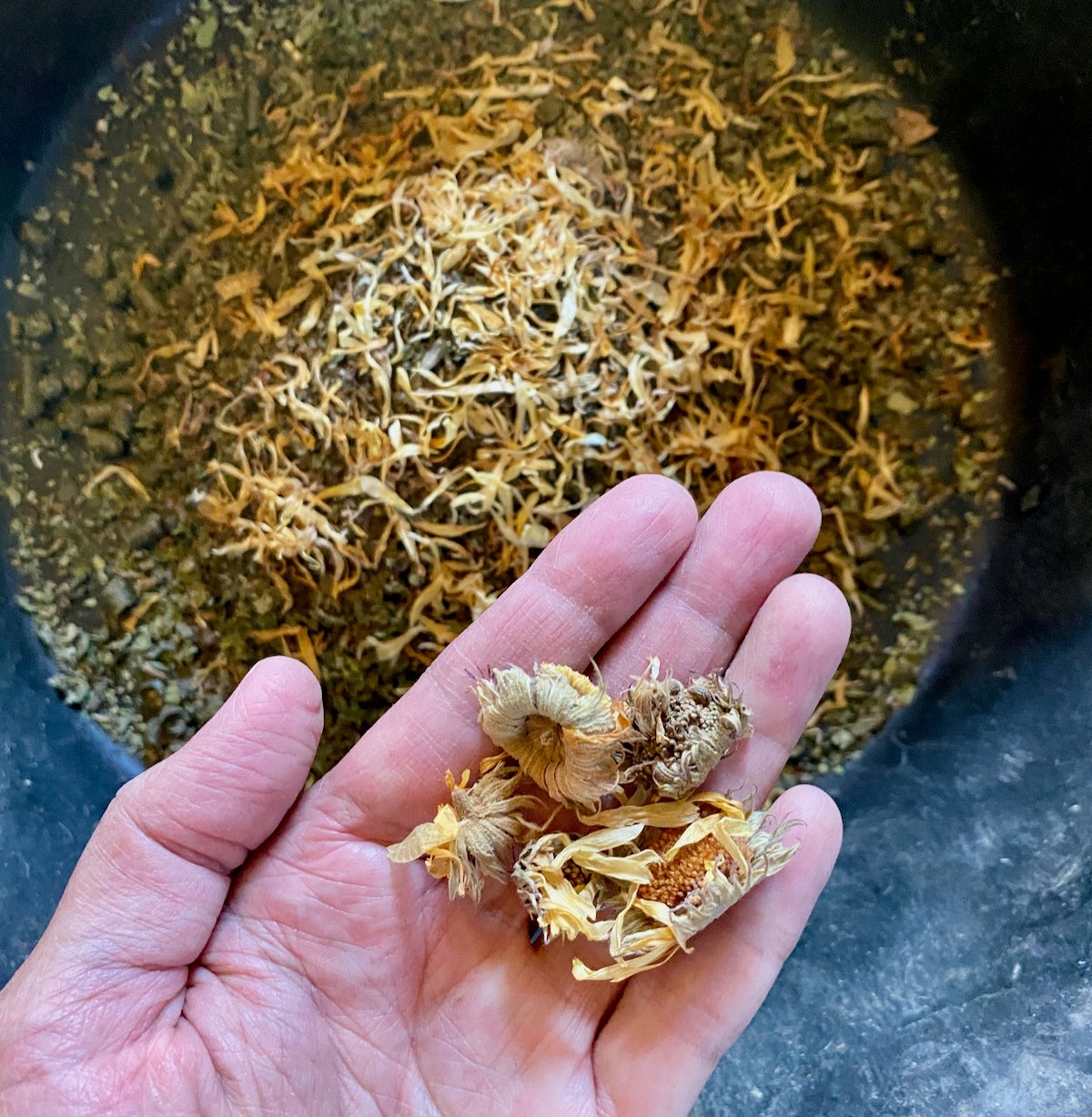 If you offer the herbs free choice and one at a time, then he can choose which herb he wants, and which amount he needs – here's a video showing you how I offer herbs to my horses.
2. I would also give cold-pressed flax oil orally which is an awesome anti-inflammatory and very healing for the gut. Remember that, just like humans, issues with the gut are displayed on the skin. Again, pour it in his feed dish and let him drink/lick it straight so he can decide the amount his body needs.
One year, big mama Audelina drank (like it was water) an entire quart of organic flax oil. I offered them all free choice flax oil last week and she only drank about 1 cup. They know how much they need and when. Both the fillies drank a lot last week – which makes sense because Omega-3 is crucial for brain development.
I also use flax oil throughout the winter in their feed dishes, poured over their alfalfa pellets (no grains) and supplements.
3. If the itch/flakiness is only in certain areas,  or has changed the texture of the skin, or your horse rubs until it's raw, then I would apply diluted wild oregano oil topically, once per day, and stroke it gently into the skin. Or you can put it in a spray bottle and spray it on. Use a commercial wild oregano, NOT essential oil of oregano, and make a 6:1 dilution – 6 parts organic olive oil to 1 part wild oregano oil (Origanum vulgare).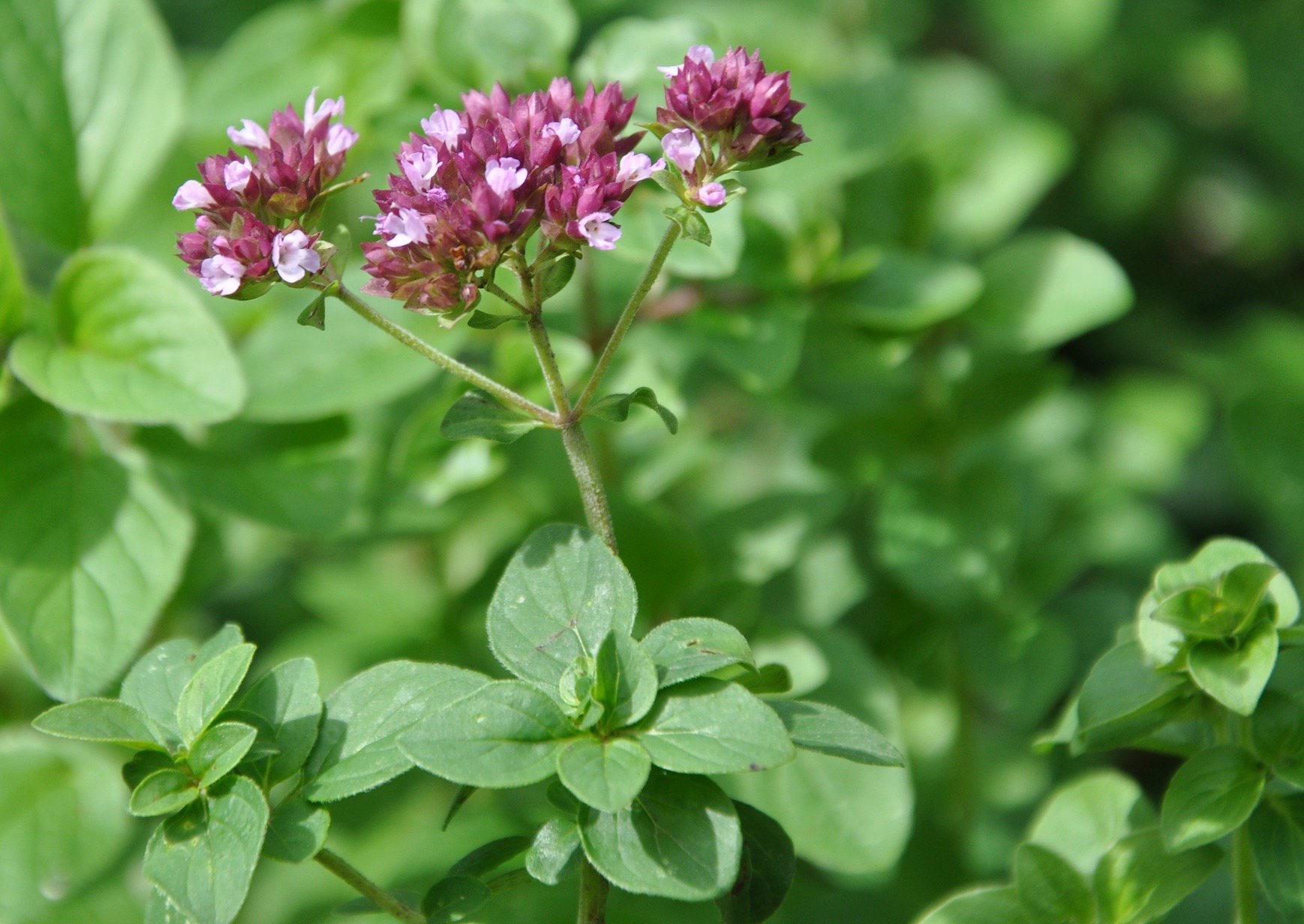 Wild oregano is anti-inflammatory and will also kill any microorganism (bacteria, fungus, virus) or parasite that could be causing the problem. But don't use close to the eyes.
For something like rain rot, where you know the issue is likely fungal, then take your diluted wild oregano and mix it with just enough zinc oxide powder (available on Amazon) to form a paste. The zinc will dry out the wounded area, while also helping the wild oregano to kill the pathogen. See my video on ALL the ways I use wild oregano with my horses and dogs, and I will also show you the paste.
Again, you can let your horse smell the bottle and he will tell you if he wants/needs it or not. If you do this unhaltered, then he can walk away if he doesn't want it.
4. The other thing that can work really well and is super cheap to try, is to massage cold-pressed coconut oil into his coat/skin every day or two. I usually combine this treatment with oral flax oil, but even just topical coconut oil can be enough to resolve dry, flaky, itchy skin.
5. Lastly, if none of that works, book a session with an animal communicator – because his body may be trying to deliver a message to you, and cannot release the symptom until the message is received!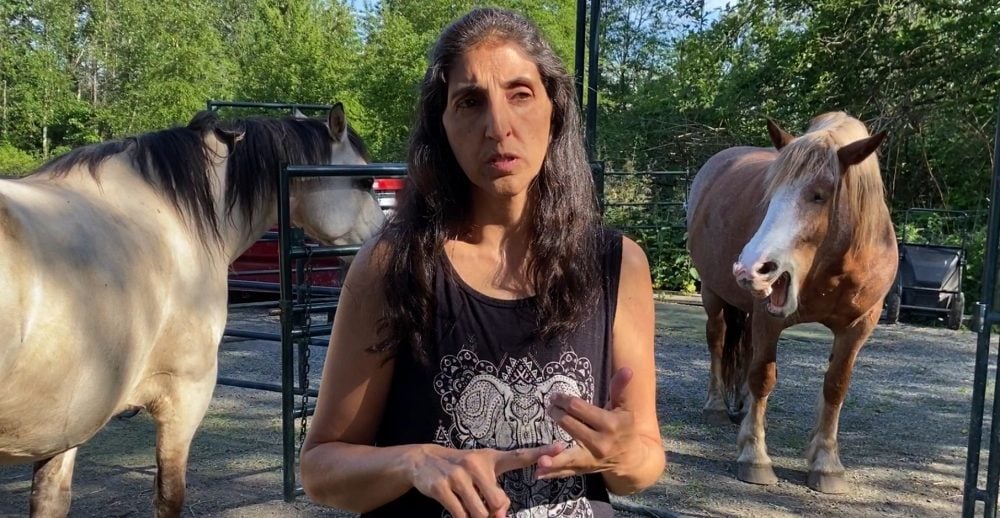 Remedies for Horse with Itchy, Flaky Skin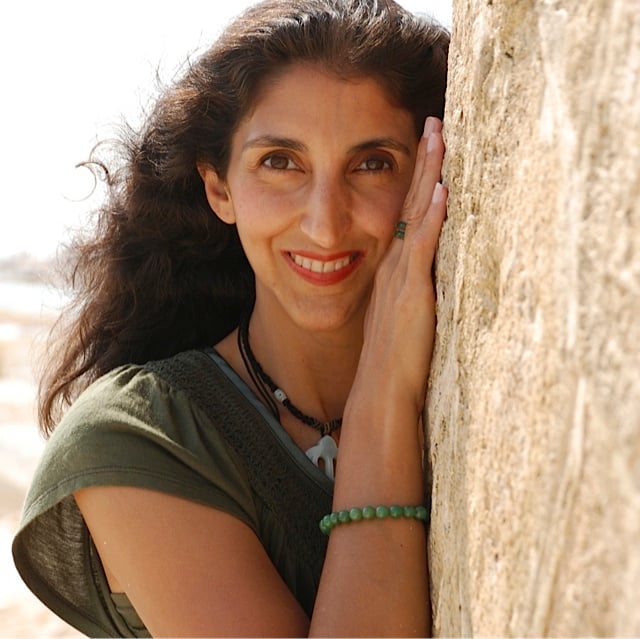 Jini Patel Thompson is a natural health writer and Lazer Tapping instructor. She began riding at age 2 in Kenya, and got her first horse at age 8 in Alberta, and so continues a life-long journey and love affair with these amazing creatures.