Here's another video from the Wild Colt-Breaking clinic with Daryl Gibb. These colts had been running wild on Daryl's friend's pasture of a couple hundred acres; Daryl drove them into a stock trailer and brought them to the clinic. They had never been handled or haltered before.
Just like the Mustang Challenge and similar events, it's astounding how much you can do with a horse in one day. HOWEVER, if you look beneath the apparent, physical reality of the horse, you may notice that the horse has dissociated from it's body. It's lights are on, nobody's home time!
If you think about it, it's kind of crazy to take a horse that's never even been touched by a human and "train" it wear a saddle, bridle and have a human on it's back in one day!
WHAT has to happen to the psyche and soul of that horse for such momentous events to take place, one after the other, in only a day or two? Is this really teaching, or is it trauma and breaking a horse to learned helplessness?
And when did it become the marker of a great trainer to be able to do this in only a day or two? I took 6 months to get on my semi-feral mare's back for the first time – when she was lying down, with no tack whatsoever! And she was so relaxed she then rolled over onto her side for some deep REM sleep.
Well, anyway, I'm not saying my approach is for everybody. So if you like the natural horsemanship approach, then Daryl Gibb is one of the kinder, gentler trainers who gives the horses more time than many do, with constant reassurance.
As Daryl says in the video:
"If we would just be a little bit more happy with less, and set our goals smaller, we would actually go up faster."
Saddling A Horse For The First Time with Daryl Gibb – Part 2

p.s.
Click here
if you missed Part 1. Part 1 is all about the ground work and getting the horse familiarized with the saddle, pad, moving around, touching all areas, noise, etc. and is a CRUCIAL part of having your horse accept the saddle without so much fear.
Saddling A Horse For The First Time – Part 2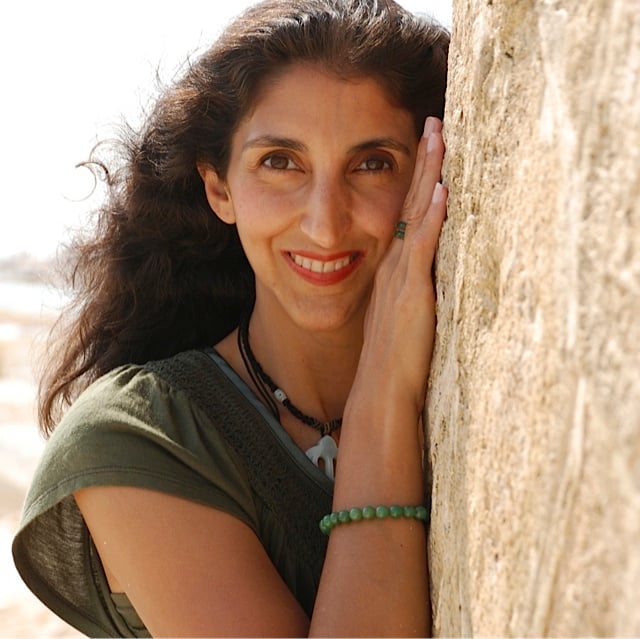 Jini Patel Thompson is a natural health writer and Lazer Tapping instructor. She began riding at age 2 in Kenya, and got her first horse at age 8 in Alberta, and so continues a life-long journey and love affair with these amazing creatures.