Note: This is Part 3 in the Series, click here to start at the beginning.
For this visit to my new mustang mare, Kaliah, I took my daughter Zara with me. Zara apprenticed with energy healer and Reiki Master, Jen Snow, for a summer – and they worked mostly on horses. So I brought her along to give Indie some healing. Indie is the pregnant brown & white pinto mare I was concerned about last time.
As you can see in this video, we had a lot of body dialogue going on, in addition to some telepathy ('animal communication'), some messages from the crows/ravens, and Kaliah's reaction to Zara's energy work is pretty darn cool…
As a contrast to our experience, this quick video shows you how responsive the horses are to Kris – who has been feeding them 3 times a day, over the last 7 weeks, and working with them when she can (she has 25 other horses to care for and train) to build relationship and trust:
Kris left to do chores and we stayed a bit longer, then packed up our stuff. When I stood at the gate to say goodbye, this the closest the horses would come to me:
However, as I got in my truck to leave, instead of turning away to finish their hay, they did this:
As we drove away, Zara said to me, "You should ask your readers for their ideas – maybe one of them can come up with a solution."
Well, fellow horse listeners, wot say you??
Read Part Four of this series…
The Empowered Mustang Project: Family Comes First!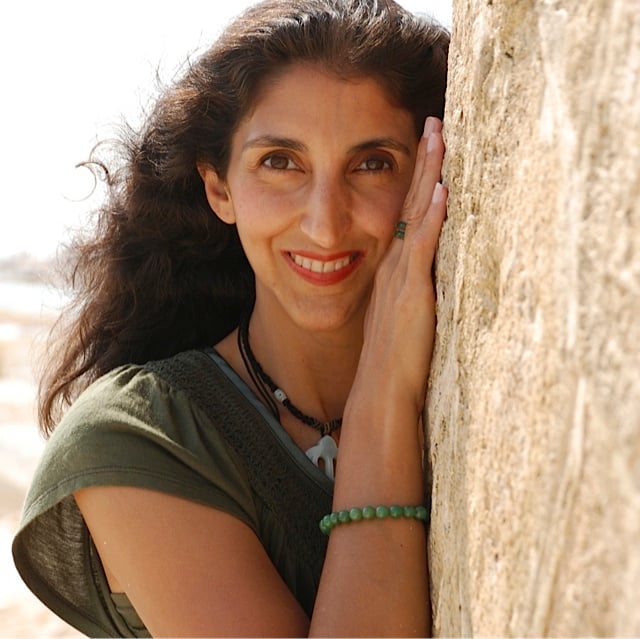 Jini Patel Thompson is a natural health writer and Lazer Tapping instructor. She began riding at age 2 in Kenya, and got her first horse at age 8 in Alberta, and so continues a life-long journey and love affair with these amazing creatures.