I decided to tell you this story in video form. Because you really need to see-hear-feel how ridiculously out-of-connection I am with Montaro as we set out for the day's adventure!
Giving this story a title was equally difficult; because there were SO many key concepts communicated and learned in this one afternoon. But that's the other reason I'm telling you the story in video format – being able to use visuals helps me to communicate the deeper layers of what's happening. Crisis = Opportunity. A stomped foot illustrates how injury can lead to enlightenment. How the horse can use the physical body to communicate deeper truths, or to get our attention when nothing else does. This story follows a winding path, skirts with near disaster, and brings us back round to wholeness.
A story is also not a tutorial. It gives each of you the freedom to take whatever is meaningful, or timely, for where you're at in your own journey, and chuck the rest out. I like that. So here we go…
I continue to be inspired and oh SO grateful for this amazing community of horse listeners – and all the excellent feedback you give me/us and the bravery to tell and share your own stories with us here. Remember, if you feel moved to share (in the Comments below) you can also upload photos so we can see who you're talking about 🙂
Bolting Horse: Disasters are Opportunities for Connection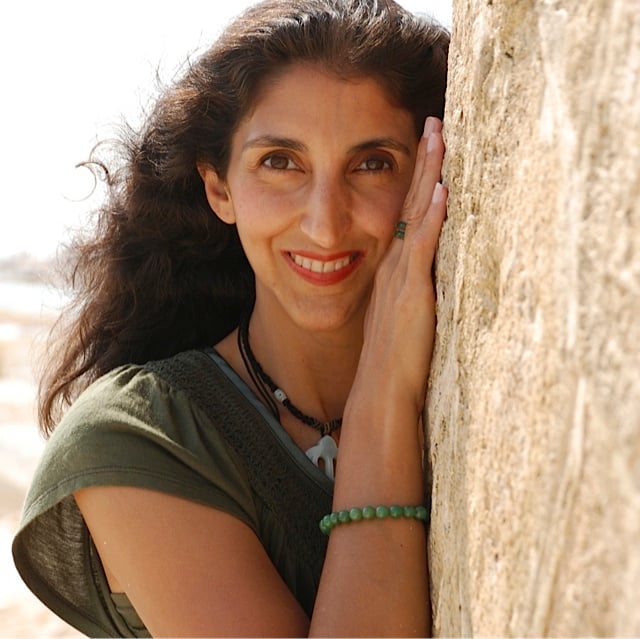 Jini Patel Thompson is a natural health writer and Lazer Tapping instructor. She began riding at age 2 in Kenya, and got her first horse at age 8 in Alberta, and so continues a life-long journey and love affair with these amazing creatures.