We had a big exchange going on the LTYH Facebook page a while ago about getting Listen To Your Horse t-shirts. We ran a poll, then went back and forth about colors (no white!)… and then covid hit.
I also wanted to find a t-shirt (and hoodie – cause I love hoodies!) supplier who could ship to Europe as well as North America and who offered 100% cotton. Do you know how difficult it is to find a merchandise supplier who has a decent selection of natural fabrics??
Well… ta da! Check out our new line-up of t-shirts, hoodies and even a tank top design.
Juliet was kind enough to model the V-neck tshirt in the freezing cold – although she wasn't willing to take off her merino wool undershirt and I can't say I blame her! No matter, you can still get a good idea of how it looks with the design:
Unfortunately, with Christmas right around the corner, there are limited sizes left in certain colors – so if you can't find the size you need, be sure to click through all the colors to see everything that's available. Here's a quick look at some of the styles:
If you get your order in right away, you should have it in time for a Christmas present… for yourself? 🙂
Oh, and here's what it looks like with the hood up. Someone already wanted to order this same hoodie but couldn't figure out which color it was – because the store listing looks a lot more grey than it does in these photos – I would call this a Slate Grey color:
Designs are available both with the text (Listen To Your Horse) and without. Let me know what you think!
We Have Merch! Tshirts, Hoodies & Tank Tops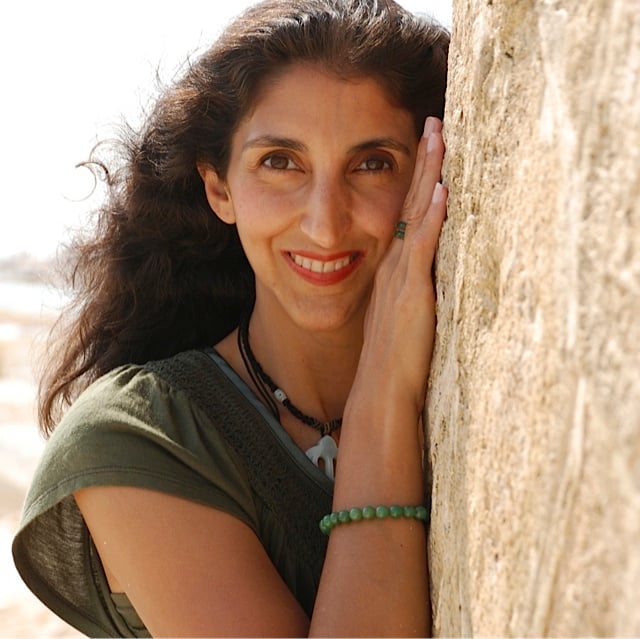 Jini Patel Thompson is a natural health writer and Lazer Tapping instructor. She began riding at age 2 in Kenya, and got her first horse at age 8 in Alberta, and so continues a life-long journey and love affair with these amazing creatures.