I first became aware of the icky, shocking and viscerally repulsive parallels between sexual domination and the way we treat horses when I was reading the book, Saving Baby: How One Woman's Love for a Racehorse Led to her Redemption. Early in the book, Jo Anne Normille tells a story of what she witnessed after a filly was brought back to the barn:
"I heard a lot of loud noise and laughing as I approached the barn. A little filly was standing in the aisle, right opposite Baby's stall, a fine-boned, delicate horse who looked to be no more than eighteen months old. The exercise rider was in the process of dismounting her, and she was shaking from head to toe.
The rider was apologizing – I couldn't tell why. But as I came closer, I saw that the horse, a light-colored chestnut, was covered in welts from his whip. They were not three or four inches long, but eight inches, running on both sides of her body all the way from her flank to her backside. Some had actually broken through the skin and were bleeding.
'Oh don't worry about it,' the trainer responded to the rider, who felt bad about what he had done, realizing he had gone too far in trying to steer the horse on the track that morning. 'This bitch will learn to run straight.'
In the meantime, it wasn't over for the horse. The so-called trainer put a lead line on her with a brass chain shank at the end that was a foot and a half long – the kind you might use on a horse needing strong control. The line hooked under the horse's chin, crossed over her nose, then through a loop on the other side of her halter until it came full circle. When you pull on a chain like that, the fine, sensitive bones in a horse's nose hurt and it pays attention. If it doesn't, you jerk on the chain quickly. If you pull on it hard enough, it's possible the bones will break, causing the horse tremendous pain.
After the chain was put on the horse, who clearly didn't need it – she was scared to death and anything but fractious – the filly was brought into her stall where the 'trainer' applied a topical anti-inflammatory agent on the welts called DMSO.
You're never supposed to apply DMSO to an open wound. It burns. You're supposed to use it only for swelling, and even then, you're supposed to dilute it; you never use it straight. But this man forced the filly against her stall wall with the help of someone else and started applying full-strength DMSO all over her bleeding welts, and she couldn't move because if she did, the metal shank would hurt her nose. She was out of her mind with the pain, the burning sensation of top of it, and everybody stood around and just laughed, 'Look at that bitch go,' the man said"
If that doesn't sound like a gang rape – I don't know what does! I had a visceral lurching in my gut as I read that story.
Then in another book I reviewed on this blog, Ren Hurst (who experienced sexual abuse as a child) writes:
"…I'd go out and be around other horses living the typical domesticated horse life. They were coming from an entirely different perspective. They generally had no idea what life outside of being ridden and trained looked like, much less that it was an option. They were absolutely in a state of learned helplessness, and if you have ever met a person in such a state, you know exactly what I'm talking about. Let's just assume for the sake of argument that animal communication is possible and that these horses had really granted permission or admitted to enjoying being ridden. If I ask a child to make a decision, such as I was when presented with a harmful sexual encounter, would it be responsible of me to assume that the child knew what was best for them? If I ask something of someone who has been controlled for so long that they don't even know what is best for them, should I take advantage of that? What makes us think that the average horse is able to answer such questions about riding from any sort of mature understanding? Most horses are conditioned beyond any hope of being able to confidently express how they really feel…. When one has power over another, which is always the case in riding horses, it is of extreme importance that such power comes with great responsibility."
Now, let's look at this whole issue from a non-horse person angle. When I was researching a possible blog post title, Consensual Riding, guess what pops up on page 1 of Bing? Consensual Shoulder Riding! Say what??
These are humans, talking about riding on the shoulders of other humans! Here are some choice comments from Shoulder Riding Forum members around this experience – and you tell me whether you are struck by the parallels between these comments and horse riding:
Forum Comment #1
"On the subject of forced shoulder riding (or, to be correct, forced shoulder carrying), over the years there have been recorded factual reports of females who have been employed as maids and childcare minders being made to carry their mistress on their shoulders just for the mistress's enjoyment.
These recorded incidents have only been made public when maids and the like have reported their employers to the authorities, usually after being subjected to bad treatment by these employers such as being beaten or not paid their full wages.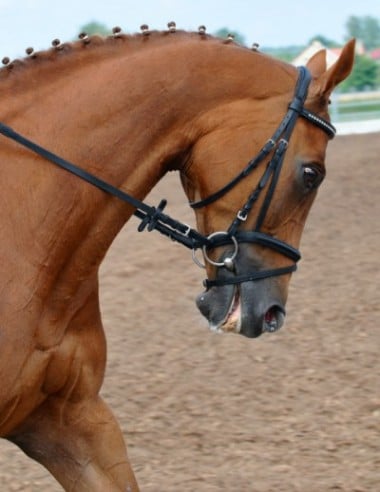 Where this has happened is in the Asiatic countries. The most recent account was two years ago where a maid said that the mistress of the household would order her to carry the mistress around the large garden while she rode on the maid's shoulders and she had to do that most afternoons after lunch. The maid, herself, was just 17, not tall and slightly built. In contrast, the mistress of the household was 32 and reasonably well built. These rides on the maid's shoulders went on for nearly a year. The maid only revealed what she had been made to do when she complained to the authorities that she hadn't been paid her full wages.
The moral here is that forced shoulder-rides happen in real life when one person is in the position of having power over another, more so in a poor country were workers are more likely to be exploited."
Forum Comment #2
"The posts regarding forced shoulder riding mention it in the context of it being a situation in which the rider has some form of life and death control over the person being ridden. With that scenario in mind, I would like to begin contributing as a regular writer of such scenarios. Those stories will be in the form of a captive male or males in a situation in which they are forced into such an ordeal in which they must carry the dominant women who clearly are aware of the power and shock their bodies and action instill in their hapless male victims."
Forum Comment #3
"I was aware of a case of domestic abuse that was basically involved this subject. It involved a man who forced his wife to give him rides on her back. It was of course on all fours with him sitting on her and not on her shoulders. It was physical abuse that was at the core and ultimately the woman suffered a back injury from her husband sitting on her and the marriage ended. I think that is the only situation I know of that involved nonconsensual riding in that she was afraid of worse punishment for not complying."
Now do you see what I mean?!
All of the issues that proponents of non-riding highlight are here in these forum comments:
The damage done to a horse's back; especially if the horse is ridden before age 6 – 7
The learned helplessness that is the hallmark of a 'well trained horse'
The submission to be ridden, not because the horse likes it, but because the consequences of non-compliance are worse than being ridden
The dominance of the rider and the rider's willing use of their power to exploit the horse for their benefit/desires
For those of us who are searching for a way to ride with our horses that does not involve any of these abusive elements, it helps to be aware of the dynamics, behaviours and often unconscious attitudes surrounding 'normal horseriding'.
Awareness and education of the physical aspects of riding (effects on the horses spine, joints, neck, etc) is key. And if your horse is less than 6 years old, their growth plates have not closed so they shouldn't be carrying weight for longer than a few minutes anyway.
Also key is being able to stay in intimate friendship (not dominance or manipulation) with your horse. If you wouldn't ask your friend, or daughter, to do X, then don't ask your horse!
And for people who are not seeking that kind of relationship with a horse, but still want to be kind, fair and just, it helps to remember the story of Bob. Mike Shannon's heartfelt tribute to his horse Bob shows us that intention is everything. Here you have a horse in a bit, heavy saddle, heavy man, going out to do a challenging job with the cows – and loving it, loving his man, loving his family. Which then brings us back to the puzzle of how/why do some horses derive meaning and pleasure from partnership with humans?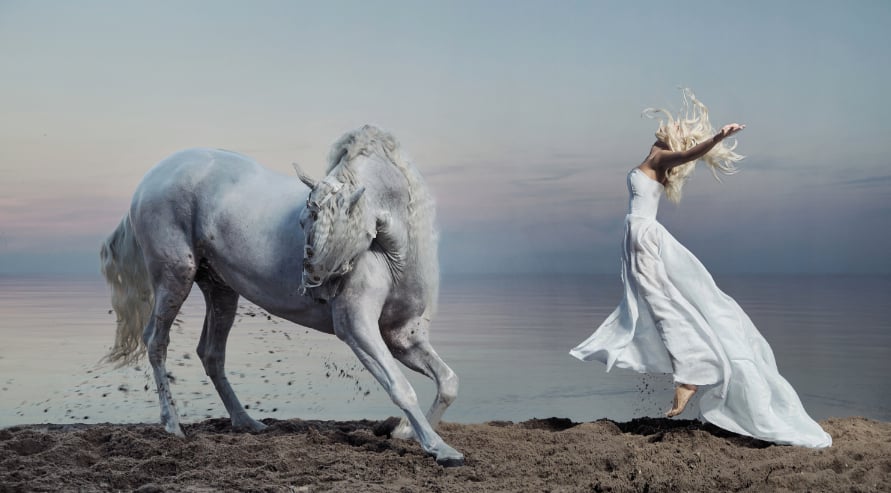 Bizarre Parallels Between Horse Riding & Sexual Behavior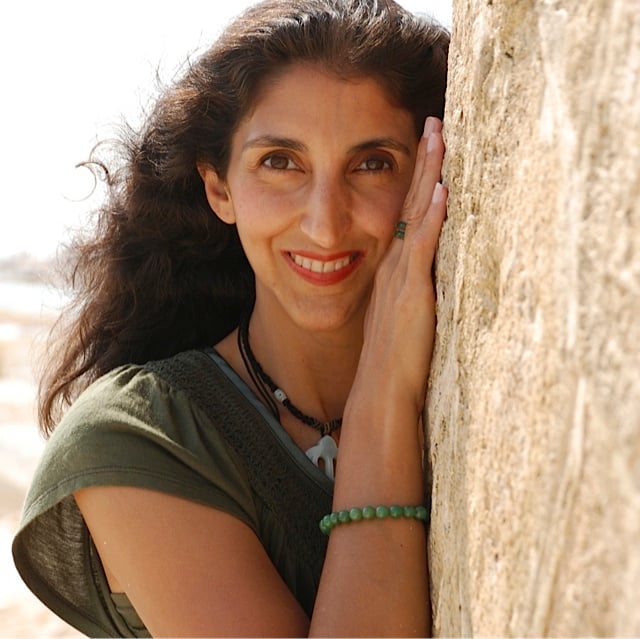 Jini Patel Thompson is a natural health writer and Lazer Tapping instructor. She began riding at age 2 in Kenya, and got her first horse at age 8 in Alberta, and so continues a life-long journey and love affair with these amazing creatures.