Alright my fellow Horse Listeners, if you have not yet signed up for your FREE access to this year's Healing With Horse Tele Summit, I strongly encourage you to do so as the line-up of talks is really juicy.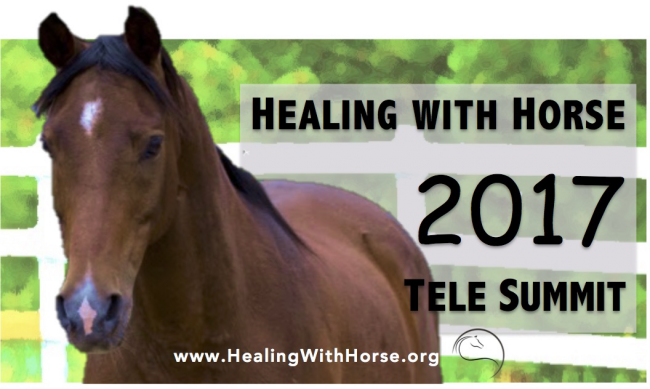 Right near the beginning, like on Day 4, is our own Kesia Nagata. Those of you who have been following her Rewilding Journey here on the blog, will be able hear the in-depth details of that process, plus her thoughts, questions and hopes for the future on that call.
Here is the complete list of teleseminars on each day of the Summit:
2017 Tele Summit Speakers & Topics
1. Wed Feb 15: Koelle Simpson – Introducing the Equus Coaching Approach
2. Thurs Feb 16: Sheryl Brown – Build Your Community of Clients with Equine Meditation Circles
3. Fri Feb 17: Saan Ecker & Joanne Byrnes – A Buddhist Mindfulness Retreat with Outcomes-Based Results
4. Sat Feb 18: Kesia Nagata: The Rewilding Project and the Meaning of Natural
5. Mon Feb 20: Linda Kohanov: Emotional Heroism
6. Tues Feb 21: Angela Dunning: The Horse Leads the Way ~ Honoring the True Role of the Horse in Equine Facilitated Practice
7. Wed Feb 22: Gizelle Hamilton: Holistic Healing Through Herbs For Our Equine Partners
8. Thurs Feb 23: Jini Patel Thompson: Developing & Growing Your Client Base
9. Fri Feb 24: Natalie Allio: The Equine Assisted Practitioner's Archetypal Journey
10. Sat Feb 25: Barbara Breckenfeld: Equine Massage & Bodywork
11. Mon Feb 27: Lynn Thomas & Mark Lytle: EAGALA: Journey of the Practice & Introducing the 2017 New Training Structure
12. Tues Feb 28: Alejandra Lara: Working With The Military
13. Wed March 1: Michelle Holling-Brooks: Developing Secure Attachments with Our Horses & Clients
14. Thurs March 2: Ginny Telego: The Equine Experiential Education Association (E3A) Model
15. Fri March 3: Diedre West: It's All About How You Look At It: Equine Assisted Practice & the Facilitator's Space
16. Sat March 4: Pam Allen LeBlanc: Energy Healing for Humans & Horses
17. Mon March 6: Trish Broersma: How to Build a Community-Based Program
18. Tues March 7: Debbie Anderson & Blair Spring McKissock: Training Programs: Where to Begin…And Where To Go From There
19. Wed March 8: Shelley Rosenberg: Making It A Career: Advice from a Full-Time Practitioner
20. Thurs March 9: Jess Campmans: Becoming that which you are Called to Do: A study in Sentience
And yes, all these juicy calls are FREE for 24 hours after each one is released. At the end of the Summit I believe you'll be given the option to purchase the recordings (download the mp3 files to your own computer or device) if you wish.
Here's the link to a more detailed description of each presenter and their topic, and the sign-up box to register for free is on this page too.
As you can see, I'm on there for Day 8 – if you're an equine therapist, or other client-based practice, or you have an active blog, then join us for sure! I'm going to lead you through a powerful visualization exercise that will allow you to connect with your ideal client/customer/follower in a very authentic, enlightening way. Along with a bunch of other tools and tweaks to take your business or organization to the next level.
Personally, there are a number of talks I'm feeling particularly drawn to – I can't think of a better playlist for when I'm driving around than immersing myself in this smorgasbord!
Healing With Horse 2017 Tele Summit!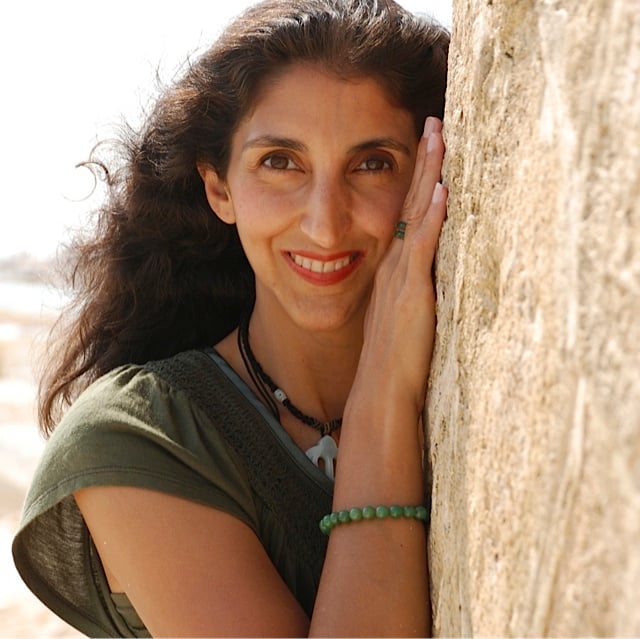 Jini Patel Thompson is a natural health writer and Lazer Tapping instructor. She began riding at age 2 in Kenya, and got her first horse at age 8 in Alberta, and so continues a life-long journey and love affair with these amazing creatures.