If you've ever wanted a way to explain to laypeople or skeptics how you listen to your horse; or what that looks/feels like, then just show them this video! What's brilliant about it, is the story is told by someone who hasn't had much contact with horses, so she herself is incredulous, skeptical and often doubtful as events unfold. Which of course, makes her story extra powerful.
My friend Jenny Andrews (aka Jenna Hive) tells us this jaw-dropping, incredibly heart-warming story of her life-changing experience during a meditation with my lead horse Montaro and the rest of the herd. We happened to have the cameras out as we were filming the integration of the 6 new wild mustangs into the herd, and so luckily managed to catch much of her story on film. Jen is a licensed Herbalist, who is also certified in hypnotherapy, EFT Tapping, Matrix Reimprinting and NLP – and one of the sweetest, loveliest humans you'll ever meet. Enjoy…
I'd love to hear what you liked most about Jen's story, or what was the most powerful aspect for you…
And a big squidgy thank-you hug to Kenneth Berentzen for putting this video together for us!
Ken had his own very moving experience with Montaro and Jax last year during JenKen's 🙂 first visit. You can watch that here.
Herd Guardian Montaro Initiates a Human Into the Herd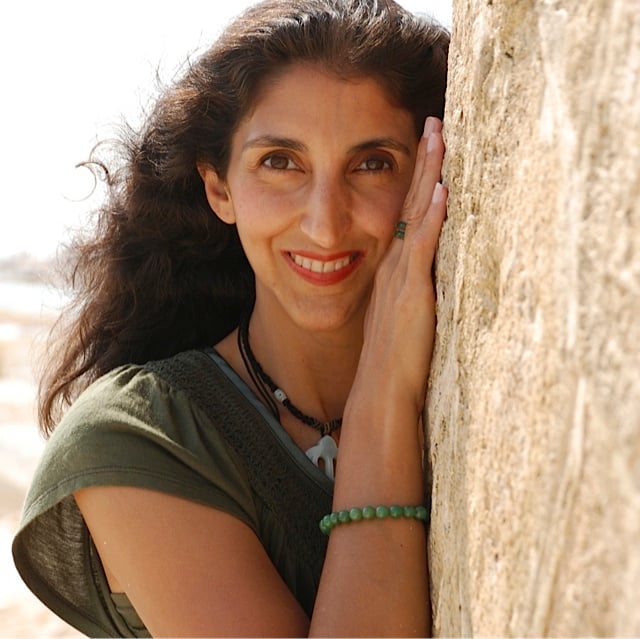 Jini Patel Thompson is a natural health writer and Lazer Tapping instructor. She began riding at age 2 in Kenya, and got her first horse at age 8 in Alberta, and so continues a life-long journey and love affair with these amazing creatures.